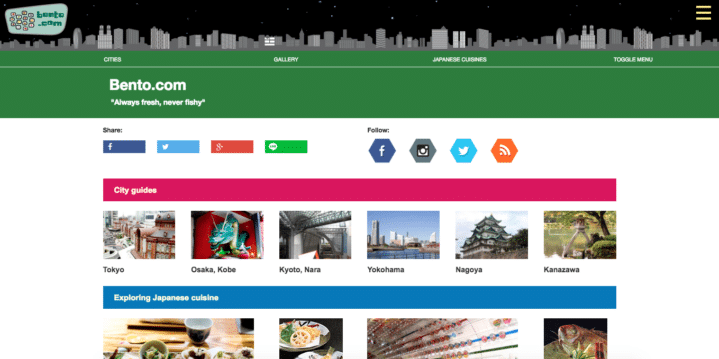 I'm in Japan this week, so I thought I'd feature a fantastic Japanese website that's been around since 1994 and that every traveler should bookmark. Bento.com is an award-winning restaurant guide and the only bilingual source for unbiased, expert advice on where to eat and drink in Tokyo and throughout Japan.
The reviews and listings are compiled by an experienced team of food critics who review restaurants anonymously and impartially, seeking out each city's best dining experiences. There is never a charge to restaurants for listings, reviews or news items, and they don't accept advertising.
The "Eating and Drinking in Tokyo" listings include over 2,000 carefully selected restaurants, izakaya and bars in Tokyo and Yokohama, and the "Kansai" section includes around 500 restaurants in Kyoto, Osaka, Kobe, and Nara. Other sections of the site include extensive recipes, articles on Japanese cuisine and travel-related insights.