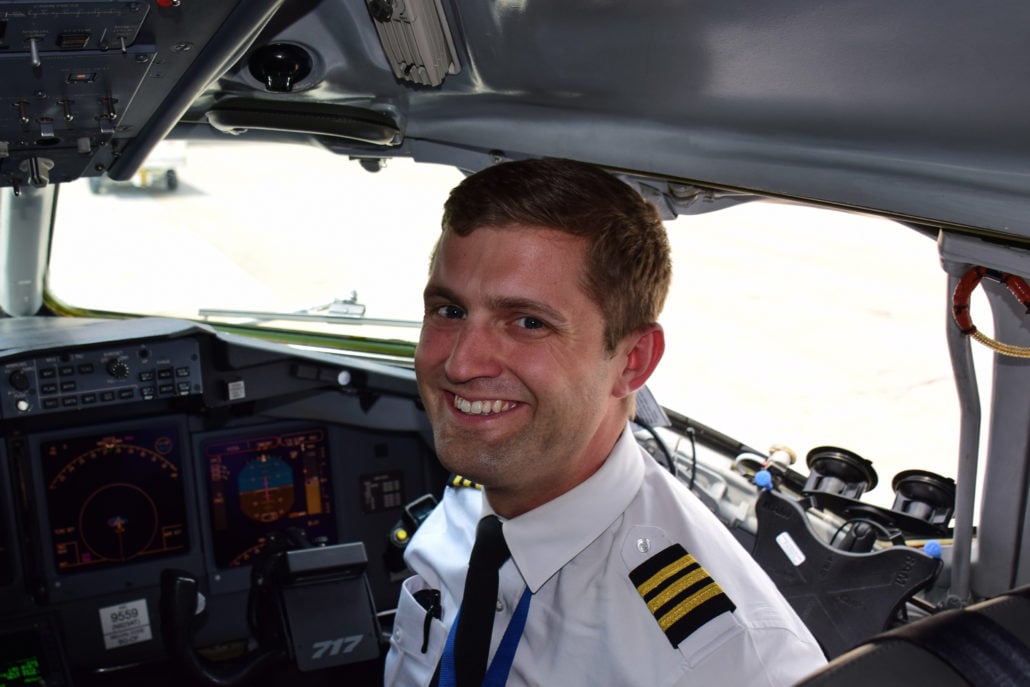 In our Ask a Pilot series, pilot Spencer Marker answers one of your aviation-related questions each week. See past installments here and submit your own to whitney@johnnyjet.com.
The question
Looking at my airline ticket I began to wonder, how do airlines come up with the flight numbers? Is there any rhyme or reason to the numbers they choose?
—Gregg D.
The answer
Hello Gregg, and thank you for the excellent question. As people who have to say these flight numbers to ATC on a daily basis, we do begin to wonder what logic exists for their assignment to particular flights. And there is some explanation to the numbers airlines choose. 
Why flight numbers?
The airlines assign flight numbers to differentiate one flight route and time of day from another. The numbers are used in conjunction with an airline's two-letter code to determine not only which flight it is, but the airline operating the flight, as well. Delta Air Lines' two letter code is DL, American's is AA, United's is UA, etc.
These numbers may be used identify to a single flight, such as one from Atlanta to Orlando. Some flight numbers may also be applied to a turn. This is airline-speak for out-and-back flights, i.e. New York to Miami and then Miami back to New York. In these instances, the flight number would be the same for both flights.
Flight numbers may also continue for several segments with the same airplane. A relatively famous example is Alaska Airlines "Milk Run," an aviation term for a flight that has several intermediate stops. Alaska Airlines Flight 65 originates in Seattle, WA, and stops in Ketchikan, AK; Wrangell, AK; Petersburg, AK; and Juneau, AK, before finally arriving in Anchorage. This allows customers in smaller communities to receive passenger and cargo service. The multi-stop nature of these flights is more economical for the airline than serving each community individually from its hub.
Some flight numbers continue but change airplane types at the intermediate airport. For instance, Delta Air Lines Flight 2 originates in London Heathrow Airport and flies to JFK Airport in New York with a Boeing 767. The flight number then continues to Fort Lauderdale International Airport using a Boeing 737.
Flight number categories
Airlines are given the latitude to create their own flight numbers, but generally speaking, most airlines assign flight numbers under certain criteria. However, the finer details of numbering will differ slightly from airline to airline.
In the US, flight numbers between 1 and 3000 are operated by mainline airlines such as United or American. Flight numbers between 3000 and 6000 are usually operated by their regional airline affiliates serving smaller communities, such as ExpressJet Airlines or Trans States Airlines. Within that range, each regional will be assigned its own set of numbers.
Flights in the 8000 range are usually charter flights where the airline may be flying a college football team or tour group (but this depends on the airline and their numbering practices). 
Flights in the 9000 numbers indicate what crew members call empty, or repositioning legs. These flights are used to reposition an airplane without passengers onboard. This is used, for instance, to take airplanes to or from heavy maintenance checks or when a spare airplane is needed at a different airport.
Flagship routes
For reasons of prestige, airlines will often assign the coveted flight numbers 1 and 2 to their flagship routes. These are either historical routes of significance, or simply ones that the airline wants to emphasize as a point of pride.
Here are some examples:
Delta Air Lines Flight 1: Departs London Heathrow for New York JFK

American Airlines Flight 1: Departs New York JFK for Los Angeles

Qantas Flight 1: Departs Sydney for London Heathrow with an intermediate stop in Dubai

Virgin America Flight 1: Departs San Francisco International Airport for Washington Reagan Airport

United Airlines Flight 1: Departs San Francisco International Airport for Singapore

British Airways Flight 1: Departs London City airport to New York JFK with an intermediate stop in Shannon, Ireland. This flight number was formerly assigned to British Airways' supersonic Concorde service between London Heathrow and JFK. When the Concorde was retired in 2003, the number was later assigned to its 

32-seat, all-Business Class flights

from London City Airport, located downtown.
To sum up
Thanks for the great question! It still makes me smile when I get to use a low flight number assigned to a prestigious route (I have flown a flight number 2 before). The rhyme and reason as to what flight numbers are and their meanings can be a bit mystifying. I hope you found as much clarity in this column as I did in researching it!
And if you have a burning aviation question or something you would like cleared up, drop us a line at Whitney@johnnyjet.com to get your question featured in an upcoming Ask a Pilot column.
Tailwinds,
—Spencer