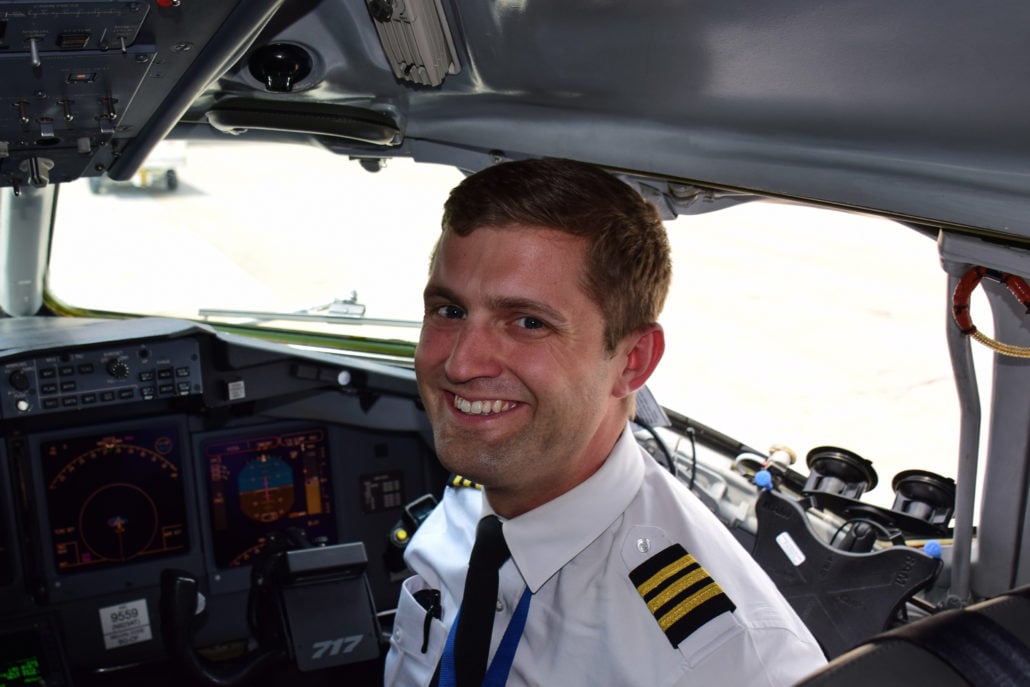 In our Ask a Pilot series, pilot Spencer Marker answers one of your aviation-related questions each week. See past installments here and submit your own to whitney@johnnyjet.com.
The question
"I recently booked a flight from Houston to Monterrey, Mexico on Interjet and noticed the aircraft type is a Sukhoi Superjet 100-95. I've never heard of this aircraft before, could you give me more information?"

—Ryan
The answer
Hey, Ryan. Thank you for the excellent question. As travelers, our adventures often take us all over the globe. Air transportation has become integral in bringing people together, connecting ideas and experiencing cultures. When flying to unique or intriguing destinations, we may be confronted with flying aircraft we aren't necessarily familiar with. The Superjet is one of those airplanes.
What is it?
The Sukhoi Superjet is a short-to-medium range twin-engine jet airliner seating between 87 to 108 passengers. The aircraft is manufactured by the Sukhoi arm of the United Aircraft Corporation, Russia's civil aviation manufacturing company. It is powered by two PowerJet SaM-146 jet engines, developed in partnership Russia's NPO Saturn and France's Snecma (who builds engines that power Airbus 320s and Boeing 737s).
The aircraft is different from nearly all Russian aircraft. Firstly, to design and build the jet, Sukhoi reached out to contractors and consultants the world over, including Boeing and France's Snecma. This represents a shift from Russia's nationalistic style of aircraft building. Secondly, the jet is starting to sell in markets where Russian jets haven't sold before, such as western Europe and our neighbor to the south: Mexico.
History
The Sukhoi Design Bureau has been one of the preeminent Russian defense contractors since its inception in 1939. Since then, the aircraft designer has become synonymous with cutting-edge military aircraft design. Its ubiquitous Su-27 air superiority fighter has won acclaim the world over for its maneuverability and power. However, the designer had largely remained absent in commercial aviation.
That changed in 2002 when the company began work with Boeing on the design of a jet in the 80-100 seat market. The aircraft would compete directly with Embraer's line of E-Jets, as well as the largest model of Bombardier's CRJ. Unlike previous Russian-made aircraft, many western suppliers were selected to build components for the new jet. This includes design consulting from Boeing; wheels and brakes from Goodrich Aerospace of Texas; cockpit instrumentation from Thales of France; and engines built in partnership with Snecma of France.
The aircraft's design was also unique in that it featured fly-by-wire controls, a first for a jet of this size. Fly-by-wire means that there is no physical linkage between the pilot's controls and the panels outside that make the airplane turn, climb or descend. Rather, the pilot's inputs are sent to a computer, which interprets the signal, then directs the proper movement of the airplanes control surface. This arrangement has been used for decades on the Airbus family of jets and many large Boeing aircraft, as well.
The jet first flew in May of 2008 and to date, more than 100 aircraft have been delivered to airlines throughout Russia and the rest of the world.
Where will you find one?
American travelers are most likely to see the Superjet in the colors of Mexican low-cost carrier Interjet. The airline has 22 of the jets and is expected to receive eight more. Interjet introduced the type in 2011 to supplement its fleet of A320 aircraft and serves American destinations like Dallas, Houston and Miami, among others. The airline also makes extensive use of the aircraft throughout its Mexican domestic network.  
Global travelers are most likely to ride aboard a Superjet if their travels take them to Russia or neighboring former Soviet states. Aeroflot operates a fleet of 30 Superjets and employs them on regional routes within the country and its neighbors.
Irish airline CityJet also operates the Superjet aircraft under their own branded service throughout western Europe. The airline currently operates three of the type and is expected to take twelve more aircraft in the coming years.
To sum up
Thanks again for the excellent question, Ryan. The Superjet is a thoroughly modern civil aircraft and meets every modern safety standard put forth by aviation authorities around the world. It will be a unique experience for you to fly on an airplane that isn't manufactured by Boeing or Airbus!
Thanks again for your question! And if you have a burning aviation question or something you would like cleared up, drop us a line at Whitney@johnnyjet.com to get your question featured in an upcoming Ask a Pilot column.
Tailwinds,
—Spencer