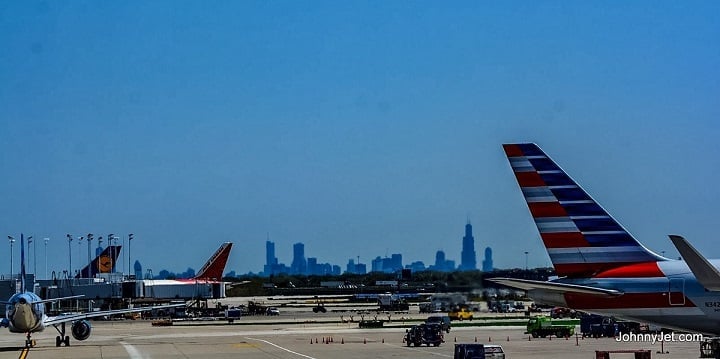 Each Friday, we feature a reader-submitted tip as our Travel Tip of the Day. This week's tip comes from reader Dan K., who builds on my tip yesterday, in which I described how I avoided paying AA's $200 change fee. Says Dan:
"I have to cancel a trip using American Airlines AAdvantage miles. I had worked very hard to get a great routing: Miami– Chicago–Hong Kong–Guilin, China–Kuala Lumpur–Hong Kong–Chicago–Miami all on one business class ticket for 80,000 miles each way per person. When I realized that I had to cancel the trip, I was prepared to pay the $150 for the first passenger and $25 for the second for the privilege of redepositing my miles into my AA account. The reservationist asked if I could wait until a month before the expected trip. She explained that if there is a change of any of the individual flights (of at least an hour), I could use the excuse of a time change to completely avoid any change fee. I thought it was very nice of that agent! It pays to be polite and they will often go out of their way to be helpful."
Consider this option on any ticket you've booked using miles or cash. More importantly, make sure you've explored all your options before you cancel a reservation. Changes in departure time can entitle you to a full refund, as in Dan's case. It never hurts to ask. Thanks, Dan!
____________________________________________________________
Tried this tip? Let me know in the comments!
Have your own tip? Email it to whitney@johnnyjet.com!
Want to see more tips? Click here for all 868!
Want even more travel tips? Sign up here for the Daily Travel Tip newsletter! Just fill in your email address and check the Daily Travel Tip box—and you'll have Johnny's best tips, straight to your inbox each day!
If you already subscribe to our weekly newsletter, you can sign up on the same page. Just fill in your email and check the Daily Travel Tip box on the same page and you'll receive an email with a link to update your JohnnyJet.com preferences. On that page, just click the Daily Travel Tip box and Update Profile.