In the late 1980s, I made a first visit to the Brandywine River Museum of Art in Chadds Ford, Pennsylvania, as part of a broader itinerary that included several other sites in this charming area. That's when and where I discovered the work of painter Andrew Wyeth, who lived and worked in the small village located a few miles north of the Delaware border.
At that time, I'd heard stories of how he'd often stopped at Hank's Corner for breakfast, but I never met the sometimes elusive man who prized his privacy, especially when working. (A sign over his studio doorway reads "I do not sign autographs.") My fist encounter with Wyeth's work turned me into a fan, so much so that, when I got word of a retrospective exhibit of his career, I made it a point to see it at the museum not far from his home and studio in Chadds Ford.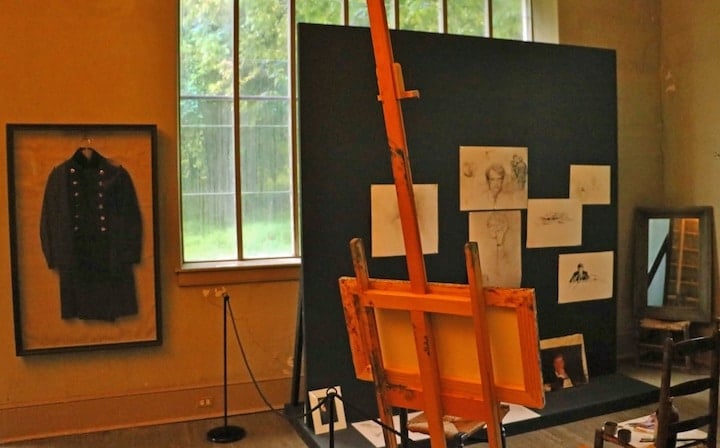 I recall my first impressions of the museum to be positive ones. Part of the enchanting structure is incorporated into an old grist mill with original beams and pine floors intact. Constructed along the banks of the Brandywine, the mill section connects organically to a modern glass structure with sweeping views of the lush landscape below. Even before entering the building, the horticultural plantings outside are so inviting I was diverted to the pathway along the river strewn with playful animal sculptures and millstones embedded in the trail.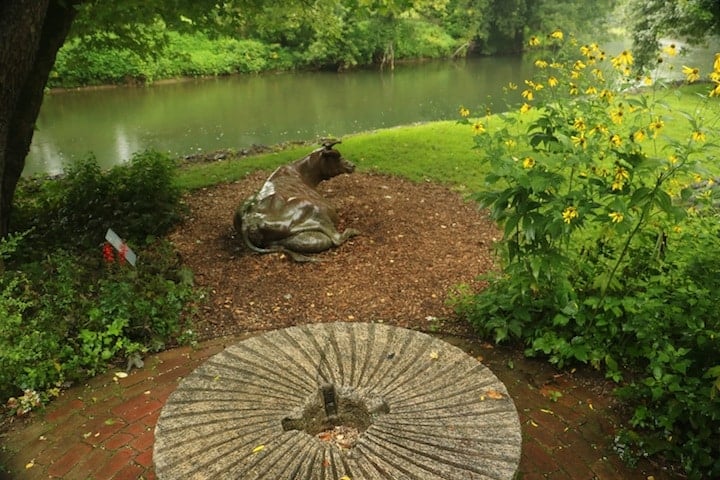 Before starting out on an exploration of the more than 100 paintings and works on paper in the exhibit aptly titled "Andrew Wyeth: In Retrospect," I managed a quick get together with co-curator Audrey Lewis, who told me that about 90 of the works on display are on loan from major museums and private collections from all over the country. "We felt the 100th anniversary of Wyeth's birth was the right time to look at his entire career," Lewis said. "In the exhibit, the first career retrospective since his death in 2009, we look at each decade and see how his work changed stylistically and thematically as well as how it didn't change."
Fittingly, the exhibit is arranged chronologically and explores the evolution of his work, the response of both the critics and the public, a comparison of his widely divergent approaches to watercolors and egg tempura, and subjects that greatly influenced his work such as World War I and film, especially those of Errol Flynn and King Vidor's "The Big Parade." The works start chronologically with a 1936 charcoal-and-pen drawing of Wyeth's father, NC, titled "Pa with Glasses" and end with "Goodbye," a tempura with pencil on hardboard panel painted in 2008 just months before he died.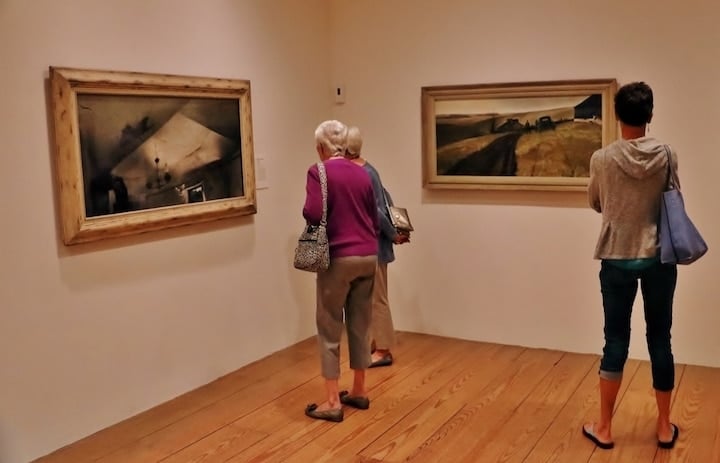 The exhibit also includes several of the dozen or so paintings he made of African-Americans living in the Chadds Ford area.Works that depict his most famous female subjects—Christina Olson, Siri Erickson, Ana Kuerner, and Helga Testorf—are included in the exhibit, although one of his most famous works, "Christina's World" is not.
In planning the exhibit, the Brandywine enlisted the Seattle Museum of Art as co-organizer, and the exhibit will move to that venue for a three-month stay starting on October 19.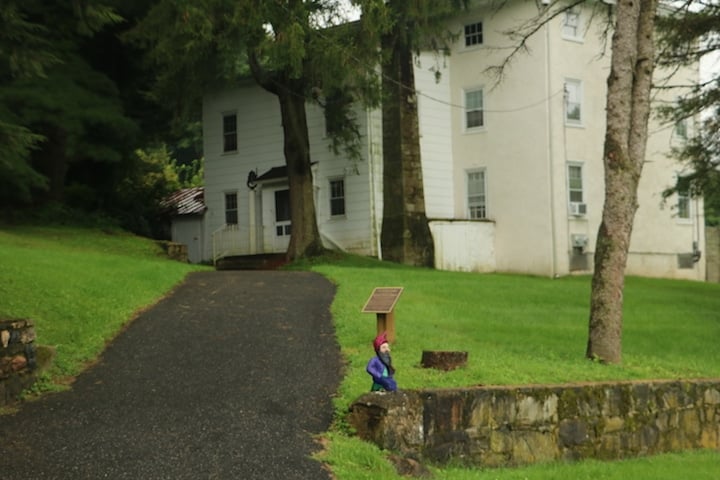 As an immersive adjunct to the exhibit, shuttle tours to three important Wyeth sites leave from the Brandywine. These include the home and studio of his father, NC; Andrew Wyeth's own studio, where he created thousands of works over nearly a 40-year period; and the Kuerner Farm that inspired nearly 1,000 works of animals, people, buildings, and the surrounding landscape. The tours leave from the museum and last about an hour, making an entire day's stay visiting the museum and related sites a plausible adventure, depending on your interest level.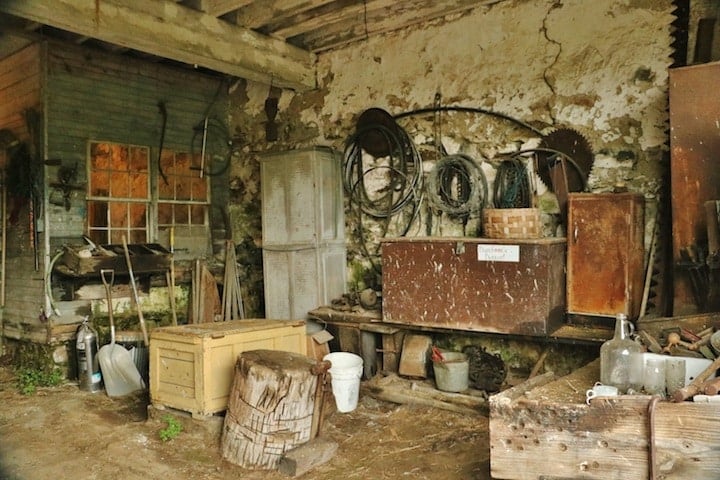 While I didn't get to see the NC Wyeth home and studio, I found both the artist's studio and the Kuerner Farm an interesting addition to the exhibit. Andrew Wyeth's studio served as his home for 20 years, and tours give visitors a unique opportunity to gain insights into the artist's life, work methodology and personality. The Kuerner Farm is a step back in time with its rustic setting, huge antique barn and quaint farmhouse and furnishings. All three properties are now National Historic Landmarks.
---
The Brandywine River Museum of Art is located at 1 Hoffmans Mill Road in Chadds Ford, PA, 19317. For hours, admission and more information, call 610-388-2700 or visit brandywine.org/museum. For more information on the area, call 1-800-489-6664 or visit visitwilmingtonde.com.