I got upgraded on my LAX-BOS flight this week, which was operated by American Airlines and flown on an A321S. The premium product doesn't even come close to the premium product on American's A321T planes, but it's always nice to have the extra space to work and watch movies. I also had one of my best American Airlines flight attendants ever, Andre. He wasn't overly friendly until I made friends with him at the end of the flight, but every step of the way, he went the extra mile and took visible pride in his work. For example:
First, he placed an American flag on the bulkhead wall so it wasn't just some sterile wall. He told me he places it there on all of his flights.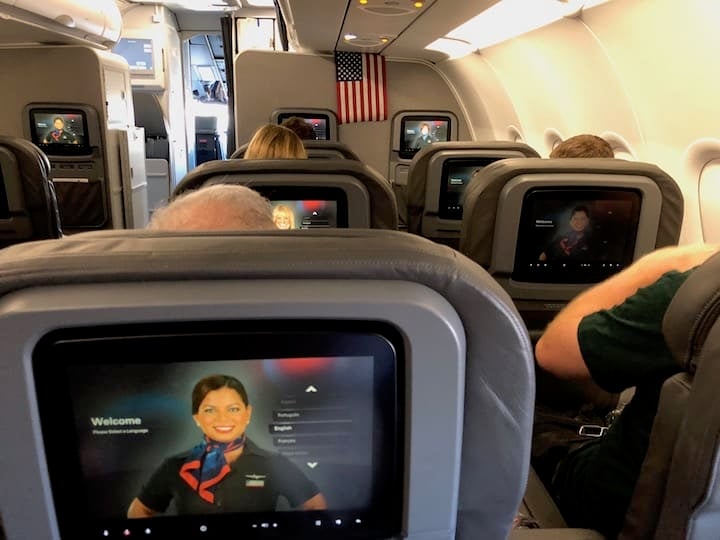 When I went to use the first-class lavatory, I was shocked to see and smell a fragrant (unlit) Yankee Candle, two air fresheners, hand lotion, and hand sanitizer. This was way better than the nasty pungent smell I usually find in the lavs and the blah hand soap that American offers.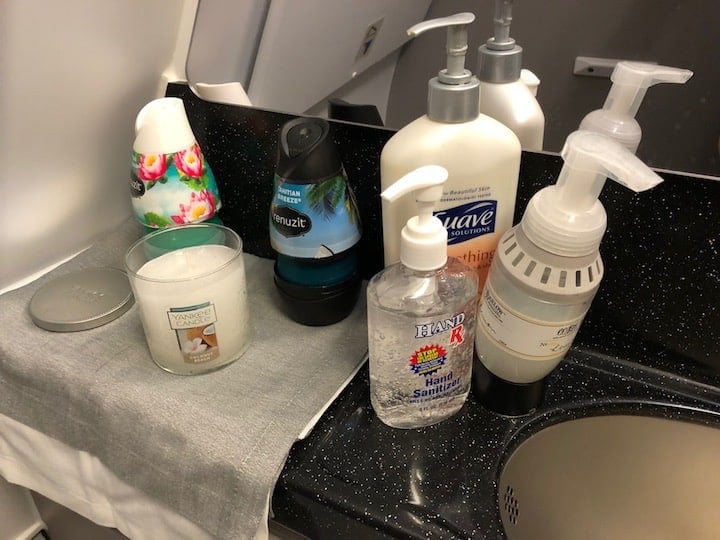 When it came time to serve food, Andre donned a fun apron that had mostly Los Angeles sports team pins all over it, including one for UCLA.
He also frequently walked up and down the dark aisle (it was an evening flight) with a flashlight to see if anyone needed anything.
I wish all of American's flight attendants were like this. The only thing Andre didn't do was serve a pre-takeoff drink, but he gets a pass. Thanks, Andre!
Have you had a great, memorable flight attendant on a recent flight? Share your story in the comments below!