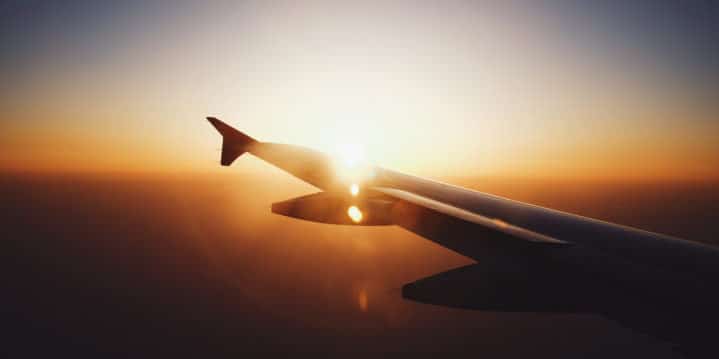 Big news today: Passengers traveling to the U.S. on non-stop flights from on any of nine airlines—Egypt Air, Emirates, Etihad Airways, Kuwait Airways, Royal Jordanian Airlines, Royal Air Maroc, Qatar Airways, Saudia Airlines, and Turkish Airlines—that operate from 10 airports—Queen Alia International Airport (AMM), Cairo International Airport (CAI), Ataturk International Airport (IST), King Abdul-Aziz International Airport (JED), King Khalid International Airport (RUH), Kuwait International Airport (KWI), Mohammed V Airport (CMN), Hamad International Airport (DOH), Dubai International Airport (DXB), and Abu Dhabi International Airport (AUH)—will be barred from bringing any electronic device larger than a cell phone onboard. That means all computers, cameras, e-readers, iPads, etc. will have to be placed in checked luggage. Medical devices are okay.
According to the DHS: "Evaluated intelligence indicates that terrorist groups continue to target commercial aviation and are aggressively pursuing innovative methods to undertake their attacks, to include smuggling explosive devices in various consumer items. Based on this information, Secretary of Homeland Security John Kelly and Transportation Security Administrator Acting Administrator Huban Gowadia have determined it is necessary to enhance security procedures for passengers at certain last point of departure airports to the United States." The countries being targeted are Egypt, Jordan, Morocco, Kuwait, Qatar, Saudi Arabia, Turkey, and the UAE. The ban is indefinite.
In August of 2006, Britain and the United States temporarily had a similar ban after the two governments foiled a plot to take down "10 U.S.-bound passenger jets with liquid explosives hidden in carry-on luggage." That's the day the liquid ban went into effect.
That was also the day I happened to have an early morning flight from London's Gatwick airport to Olbia, Sardinia. Back then news didn't spread that fast and I didn't have my phone on due to expensive international data rates so I had no idea—nor did anyone else seem to know what was going on.
There was complete chaos, and, for the first hour, I thought it was just the airline's lack of organization. It was totally packed; you couldn't even walk. I have never seen a place so crowded. I waited in line to check in for 4.5 hours. I moved just a few feet the first two hours. Everyone was very well-behaved. I was lucky, because my flight got out (at 1:15pm). Most that were scheduled to depart just 20 minutes after mine were either canceled or delayed substantially.
I remember airport agents handed out clear plastic bags so passengers could carry on the few personal items they were allowed (wallet, medicine, passports, and glasses). I had to check—for the first time ever—my computer, cameras, phone, and all the other stuff. It was nerve-racking. I debated if I should even take a chance, but fortunately nothing was stolen or damaged.
Back to the new electronics ban. If you're traveling on one of the affected flights, my advice is to just pack smart, back up all your data and save it to the cloud, arrive at the airport early, bring your phone charger or buy one in the airport, and bring some good reading material. However, the safest option—so you don't get your expensive and fragile devices lost, stolen or damaged—is to switch to a connecting flight via Europe. It probably won't be cheap but it might save you in the long run and it will give you a peace of mind.
If you're booked on the Emirates non-stop from Dubai to the U.S., you can also see if they'll move you to one of their one-stops through Milan or Athens en route to the U.S.
UPDATED 12:32pm ET: The United Kingdom just announced they are going to have a similar ban on electronic devices. Let's hope this doesn't spread like the liquid ban did in 2006. Flying would go back to feeling like a chore and be so boring. What will parents do with small children?
You know the airport bookstores and newsstands are hoping it sticks.
____________________________________________________________
Tried this tip? Let me know in the comments!
Have your own tip? Email it to whitney@johnnyjet.com!
Want to see more tips? Click here for all 896!
Want even more travel tips? Sign up here for the Daily Travel Tip newsletter! Just fill in your email address and check the Daily Travel Tip box—and you'll have Johnny's best tips, straight to your inbox each day!
If you already subscribe to our weekly newsletter, you can sign up on the same page. Just fill in your email and check the Daily Travel Tip box on the same page and you'll receive an email with a link to update your JohnnyJet.com preferences. On that page, just click the Daily Travel Tip box and Update Profile.
Save
Save