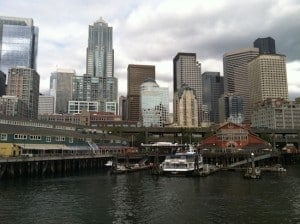 My husband Chase and I took off for a weekend in Seattle.  Seattle is a great city, the atmosphere is very relaxed and casual and around every corner there are great restaurants, cafes and stores to browse through. We were determined to take in as much of the city as we could in the short amount of time had, and although I know that we just scratched the surface of what Seattle has to offer, I definitely have to pass on the highlights from our trip.
Attractions
Armed with City Passes, which are a great deal if you plan on taking in at least 3-4 of the Seattle's biggest attractions, we started our trip off with a harbor cruise by Argosy Cruises. I would recommend this to anyone who has never visited Seattle before; we were able to get a lay of the land and learned some interesting facts about what make Seattle so special. The information ranged from statistical to novelty – for instance,  we were given some true statistics about the rainfall in Seattle (it's not as rainy as you think!) as well as the supposed location of Frasier's apartment.
A couple of other tickets we used from our City Pass were for the Seattle Aquarium and the Space Needle. The only thing I can really say about the Space Needle is that the views are quite amazing, but I'm sure anyone could have guessed that on their own. Beyond the tourist aspect of it there really wasn't anything unexpected or noteworthy. The Seattle Aquarium was a pleasant surprise, and we loved walking around looking at all the beautiful fish and sea creatures. Our favorite spot – the otter tank. I could have spent an entire day just watching the otters play. Currently the tank houses three generations of otters, a grandmother, mother, and 3 month old baby. Adorable!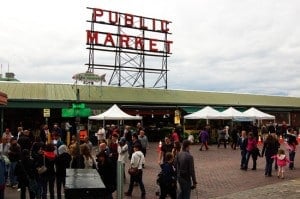 Another main attraction that Seattle is known for is Pike Place Market and it was definitely our favorite. We visited multiple times and never seemed to get tired of wandering through the different stalls and vendors, checking out all the produce, seafood and confections offered, not to mention the one and only original Starbucks location that still has the original logo on all its signage and merchandise.
A few things you should definitely try when you're there: Anything made at Beecher's Handmade Cheeses (the cheese curds were our favorite), Daily Dozen donuts (but only if they're hot out of the oil), and of course, a cup of coffee from Starbucks (but only if you're a big fan like I am).

Foodie Spots
Seattle is filled with amazing food, so it would be impossible to do a list like this and be able to cover everything. We were only there for a few days but we didn't have a single meal that wasn't out of this world. However, I had done a lot of research before going on the trip, and can safely say it paid off. Here are some places you can't miss the next time you visit: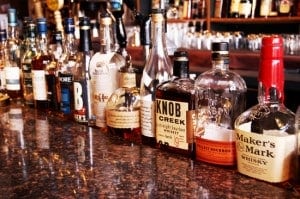 Bookstore Bar @ the Hotel Alexis: This happened to be located in the hotel we were staying in, but it was the most pleasant surprise. With a charming decor of books and every kind of whiskey you can imagine, this was a great place to relax in after walking around the city all day. You absolutely should not miss the clam chowder. With fresh, buttery clams cooked in their shells and the most flavorful cream base I've ever tasted, this stuff was out of
this world delicious.
Delancey – Although it's a bit north, up in the Ballard area, this pizza place is worth the trek. The owner is the husband of famed blogger Molly Wizenberg, who writes Orangette, and I have been dying to get up there ever since they opened. The pizza crusts are thin, but not crispy, and with small blackened spots from being cooked in their custom-built wooden burning oven. The cheese and all the toppings are fresh, fresh, fresh. I would have eaten everything on the menu if I could have, but the pizza we had topped with kalamata olives, chili oil and fresh mozzarella cheese gave me great insight into just why this place has been doing so well.
Fun tip: Behind Delancey is the Pantry, a community cooking school where they offer a variety of weekly classes. We wanted to try one but they sell out so far in advance we didn't have a chance, but I would still recommend it for anyone that's able to nab a spot.
Revel: I already had this on my list of places to try when we checked into our hotel, and so I wasn't when it appeared on the cover of a magazine in our hotel room under the title "Seattle's Best Restaurants". Even with all the hype, Revel surpassed my expectations. I had a fresh noodle bowl with sauteed shrimp and a parsley pistou, and Chase had egg foo young with fresh dungeness crab and asparagus. Whatever words I could possibly use here, it's difficult to fully convey the magic of Revel until you're there. Flavors that shouldn't go together somehow are perfect companions in a dish, and if you can sit up at the bar and watch the kitchen crew at work you'll find yourself wanting to reach out and nab little bites of everything that goes by. I desperately wish we could have tried everything on the menu.
Walrus & the Carpenter: This is a must-stop for anyone that loves oysters. They have a daily selection to choose from and if you go during their happy hour from 4PM – 5PM all oysters are 50% off, which makes them only $1-$1.50 a piece. Even if you're not an oyster fan, they still have an amazing menu of seafood plates, but I must warn that this is only for diners that have an adventurous palate. Forget eating fried grouper or mahi-mahi with mango salsa, instead Chase and I sampled grilled sardines with a parsley pesto, smoked trout over walnuts and creme fraiche topped with pickled onions, and steelhead tartare with fresh horseradish. I will say this – if that sounds like your kind of food, you are in for a treat. We LOVED everything.
Molly Moon's Handmade Ice Cream – Even if it is cold and raining, you MUST go here. They offer everything from the typical to the highly unusual, from chocolate flavor to Earl Grey to Lavender. After sampling quite a few ice creams I finally settled on salted caramel and it was DIVINE.
Some Travel Tips for Seattle
Use public transportation! We considered renting a car and eventually opted to just take our chances with the bus system, and I'm glad we did. In addition to the daily car rental plus the cost of gas, you'll find that if you go anywhere in downtown you're looking at a $10 minimum to park, which can add up rather quickly. A bus ticket, on the other hand, is only $2.25 each way, and with so many bus lines crisscrossi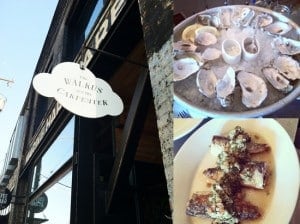 ng the city, we were always able to get within a couple of blocks of our destination and never had to wait more than 15-20 minutes for the next one to arrive.
Hint: If you have Google Maps on your phone, look up directions to a location and then click the little bus icon. It will tell you the nearest bus station and what time the next one leaves. We actually found it to be pretty accurate and it was so helpful when our plans changed on the spur of the moment!
Take advantage of happy hours! There must be a law in Seattle that you can't open a restaurant without including a happy hour, because EVERY place had one. We found a lot of great deals and saved a ton of money by eating our meals a little earlier than usual. Okay, we may have felt like senior citizens eating our dinner at 5PM, but when our check came and we had only spent $50 for two people while having drinks and dining on fresh seafood I didn't feel so lame. Seriously, the happy hours are some of the best deals Seattle has to offer.
Don't be so worried about the rain! Surprisingly, Seattle isn't as rainy as we thought it would be. Granted, we were only there for four days, but while on our harbor cruise our guide actually informed us that Seattle is ranked 44th in the list of the United States' rainiest cities, far lower than most people think. What the city isn't lacking in, are clouds. I would recommend bringing a jacket since it does stay fairly cool most of the year, but you don't need to live in constant fear of a downpour of rain.
Last tip – stay as long as you can. We were there four days, and it wasn't nearly long enough. I hope we'll be back soon and can't wait to report back!
RELATED POSTS: Renaissance Seattle Hotel | 5 Reasons to Stay at Hotel Alexis in Seattle