If you are following my travels, then you know that my dad and I left off from the Munich Airport. Here's more about that.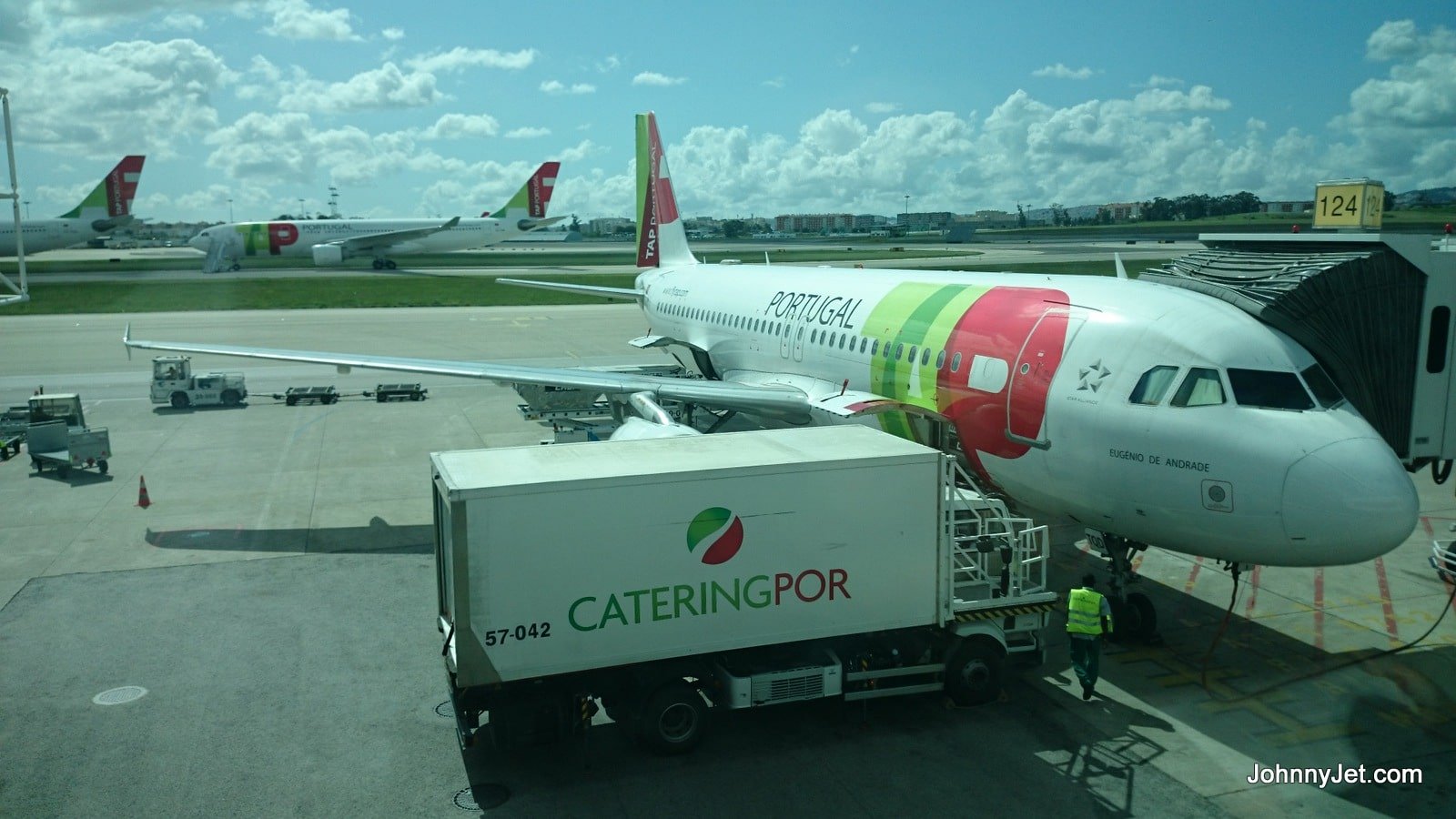 Munich to Lisbon on TAP
Of course, after we booked our tickets on TAP (Portugal's national airline), we learned that the pilots were striking. Fortunately, they didn't cancel our flight but they did cancel the one before ours and gave us a good scare. When we first arrived to the Munich airport, the Lufthansa agents weren't sure if it was going to run so they made us wait until the originating flight took off from Lisbon. FYI: Lufthansa and TAP are partners and Lufthansa does all the checking in for them.
The flight to Lisbon was on a packed A320 and flight time was three hours. I was able to get an exit row for myself but they wouldn't give my dad one because of his age. So he sat right in front of me. He was fine since TAP offers more legroom in coach than U.S. carriers and they serve free meals. We passed on our meals (pasta with shrimp) but I snagged the little bottle of apple juice that tasted just like liquid apple sauce.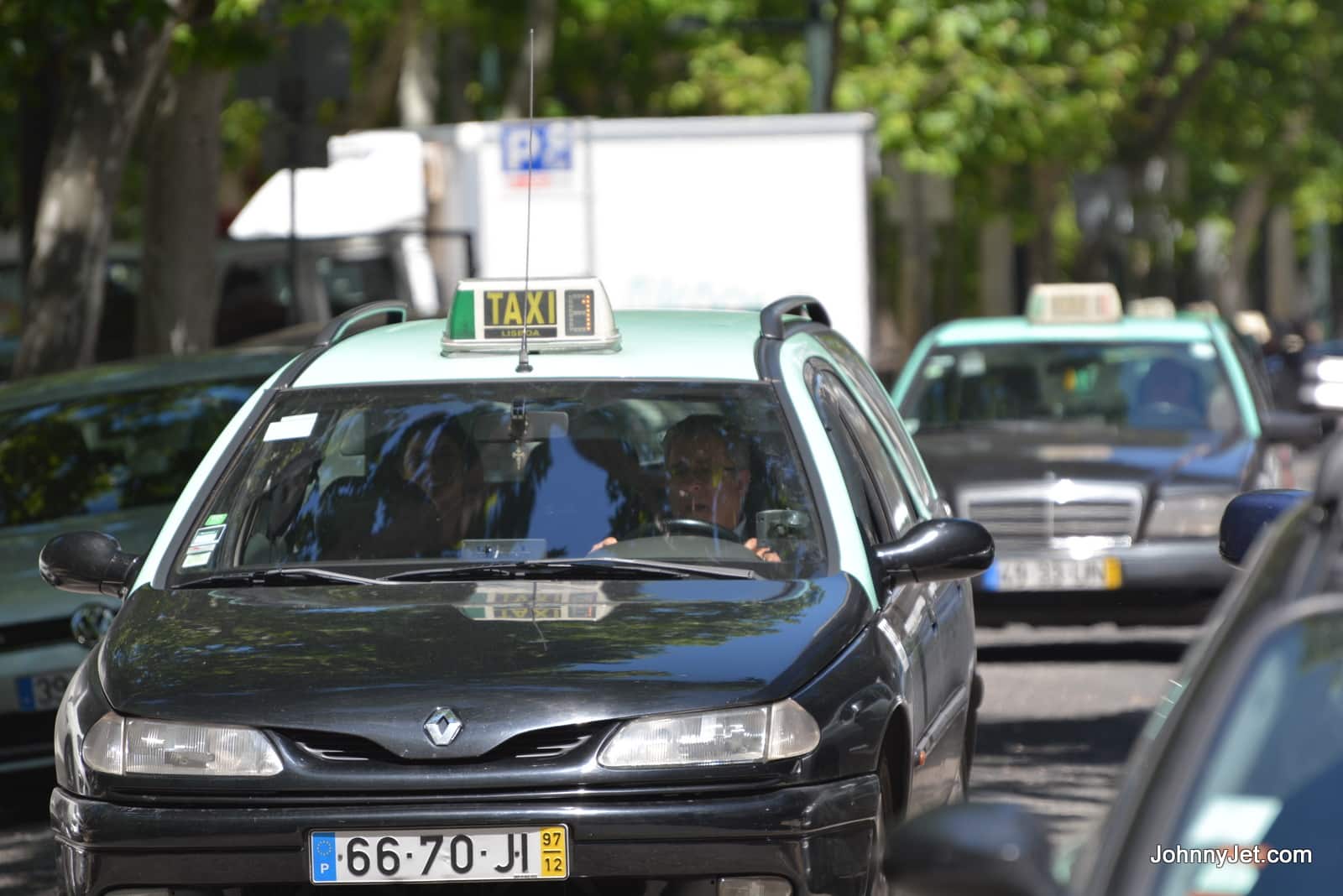 Lisbon Airport to Hotel
It was a long walk for my dad to go from the gate to baggage claim and I was kicking myself for not ordering a wheelchair. Not only would it have made the journey easier for him, but it also would have enabled us to cut the long but fast moving taxi line. Our driver didn't speak English so it was good that I had the address of our hotel written on my phone and he took us there in about 20 minutes. It cost 20 Euros. FYI: One of my buddies took Uber Black Car and it only cost him $13 so Uber is definitely the way to go.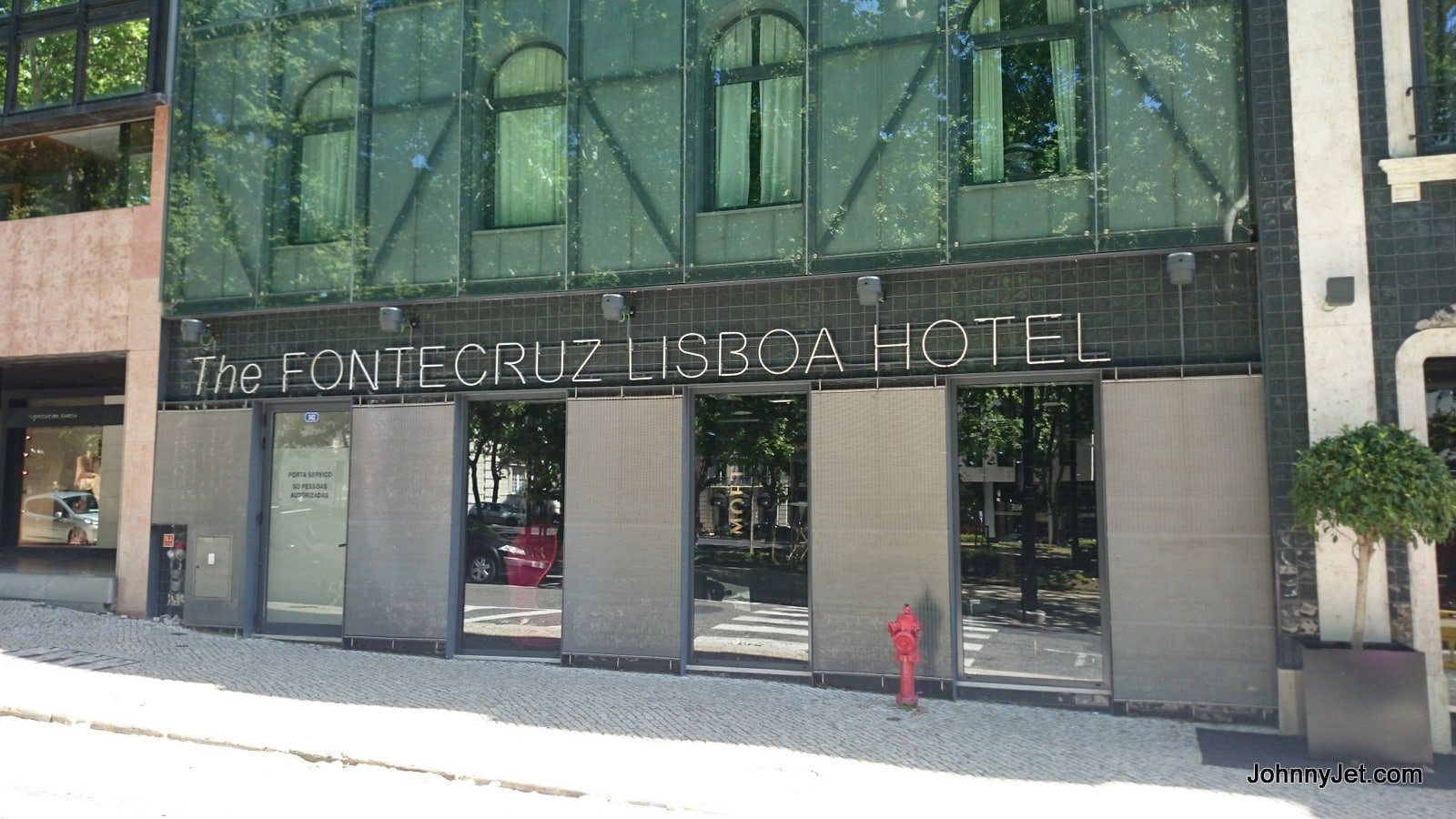 Fontecruz Lisboa, Autograph Collection
The ride from the airport to the hotel is kind of depressing, which is a shame because the rest of the city is so beautiful. It starts to improve a few blocks before our hotel, which was the Fontecruz Lisboa, Autograph Collection (Avenida da Liberdade 138-142). It's on the city's most famous and prestigious streets – Liberty Avenue. What's cool about each Autograph Collection hotel it that they are not your standard cookie cutter hotel rooms like their parent company Marriott is famous for. Each one these are rich in character with uncommon details and this boutique hotel with 72 rooms is no different.
The hotel is modern, fun, funky and has a gorgeous view of all the red tile houses out back. The only thing I didn't like about the hotel is that the maids were not that friendly. Rates in the high season start at 200 Euros and it includes breakfast for two.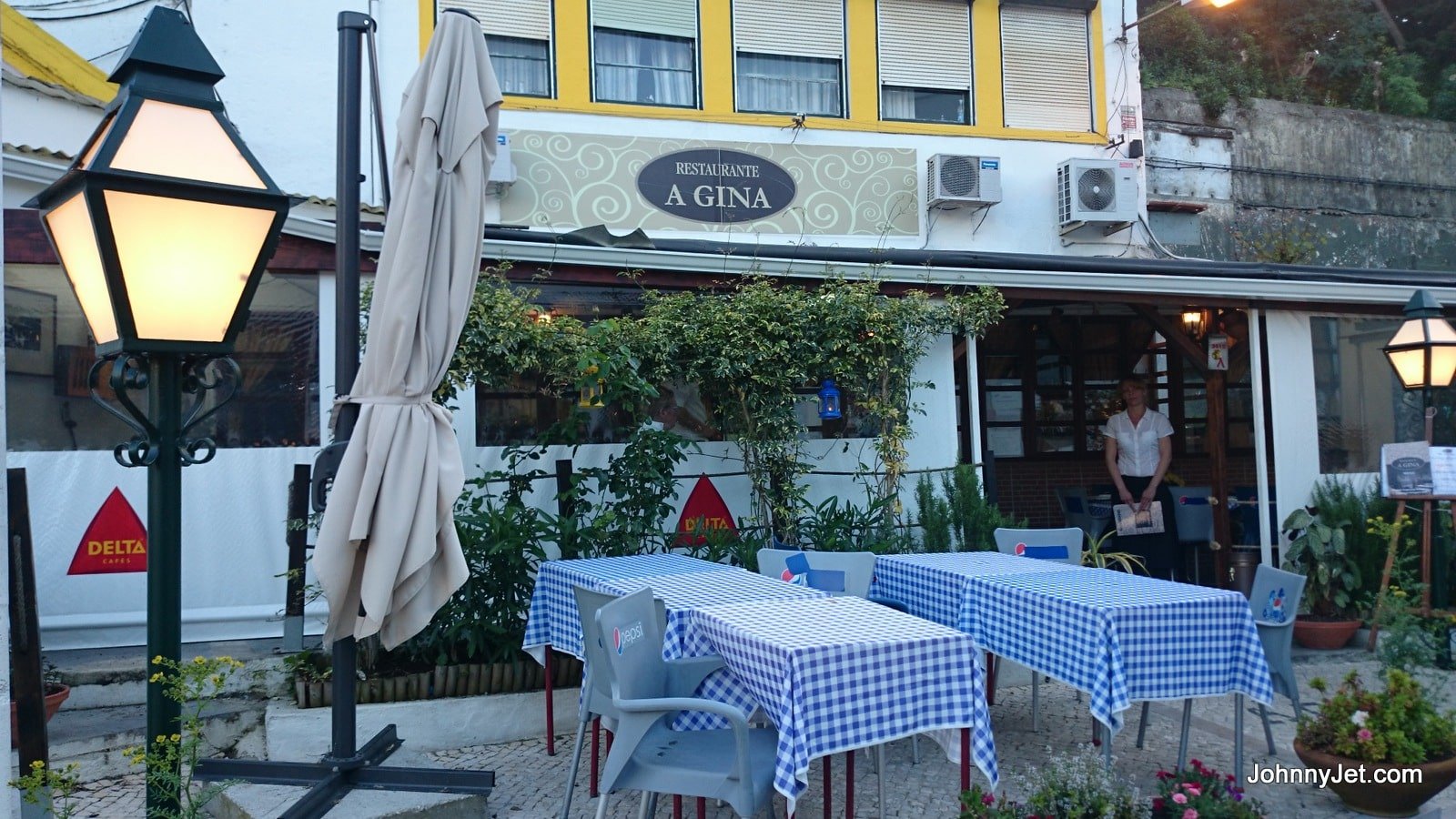 Restaurante A Gina
I asked the concierge at the front desk of our hotel what they recommended for dinner, something that was close by and served local food. I was told there's a restaurant across the street behind a theatre called Restaurante A Gina. She was right. It's a family-run restaurant that was empty at 7pm but by 7:30pm, it was almost full with both tourists and locals. Just like all Portuguese restaurants that I've been to, they start out by bringing  bread, meats and cheese to the table. If you don't eat this stuff then politely decline as they bring it, since they charge 8 Euro. (We ate it.) For my entree, I had the barbecue chicken (11 Euro) while my dad ordered the calmari but since he didn't like it, the waiter/owner kindly replaced it with the catch of the day (15 Euro), which my dad loved. His glass of wine cost 7.50 Euro and a big bottle of water was 3.50 Euro.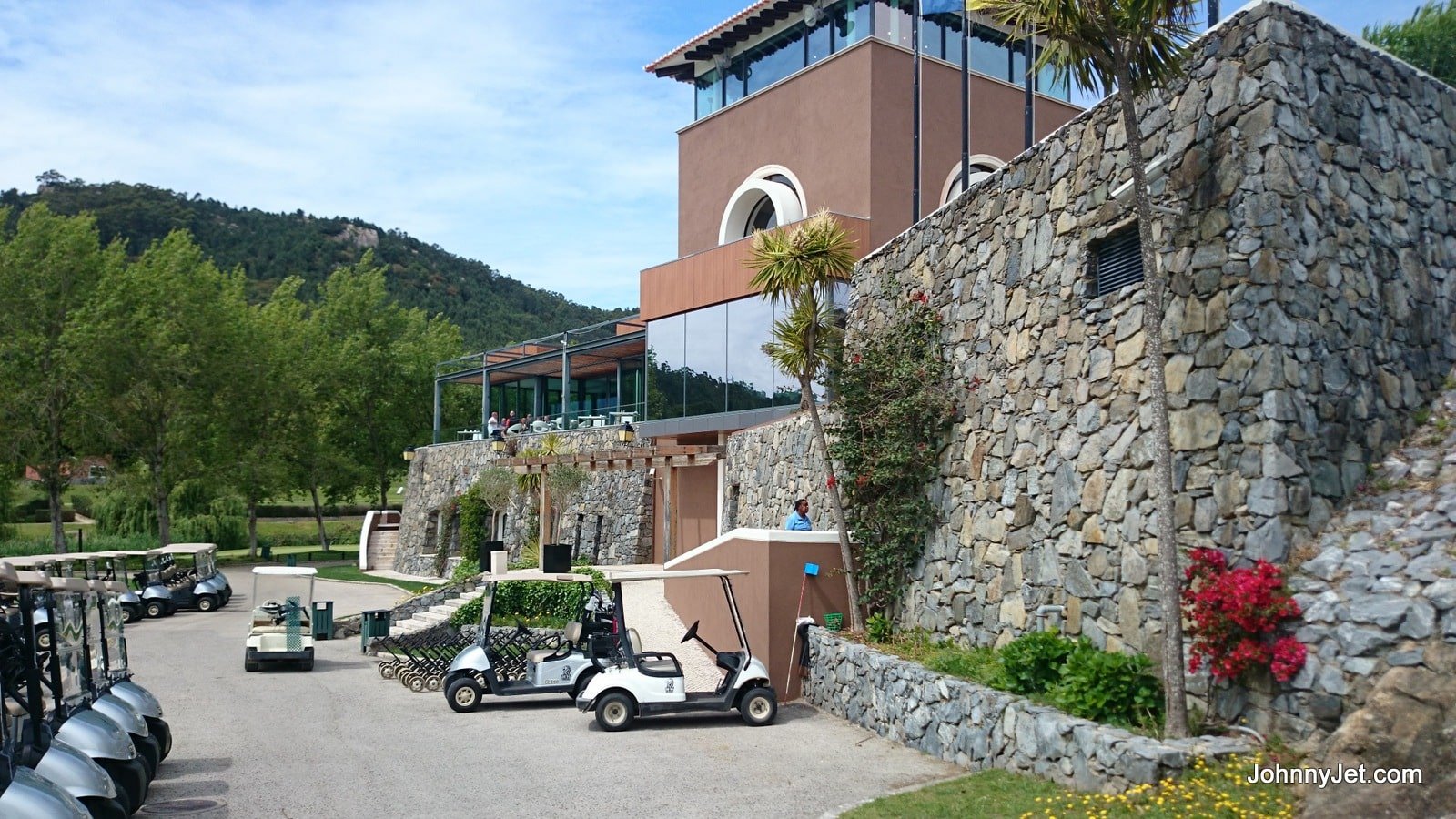 Penha Longa
The next day, my friends from Ritz-Carlton offered to send us a car and treat us to massages and lunch so I could see one of their properties called Penha Longa. The name Ritz-Carlton isn't listed in it since there's another hotel in the area with the name Ritz. Penha Longa is up in the mountains, about a 30-minute drive from Lisbon and 10 minutes from the historic UNESCO village of Sintro. Penha Longa is the place to be if you want to escape the city, play golf, get a spa treatment, relax and eat some incredible food designed by chef Sergi Arola.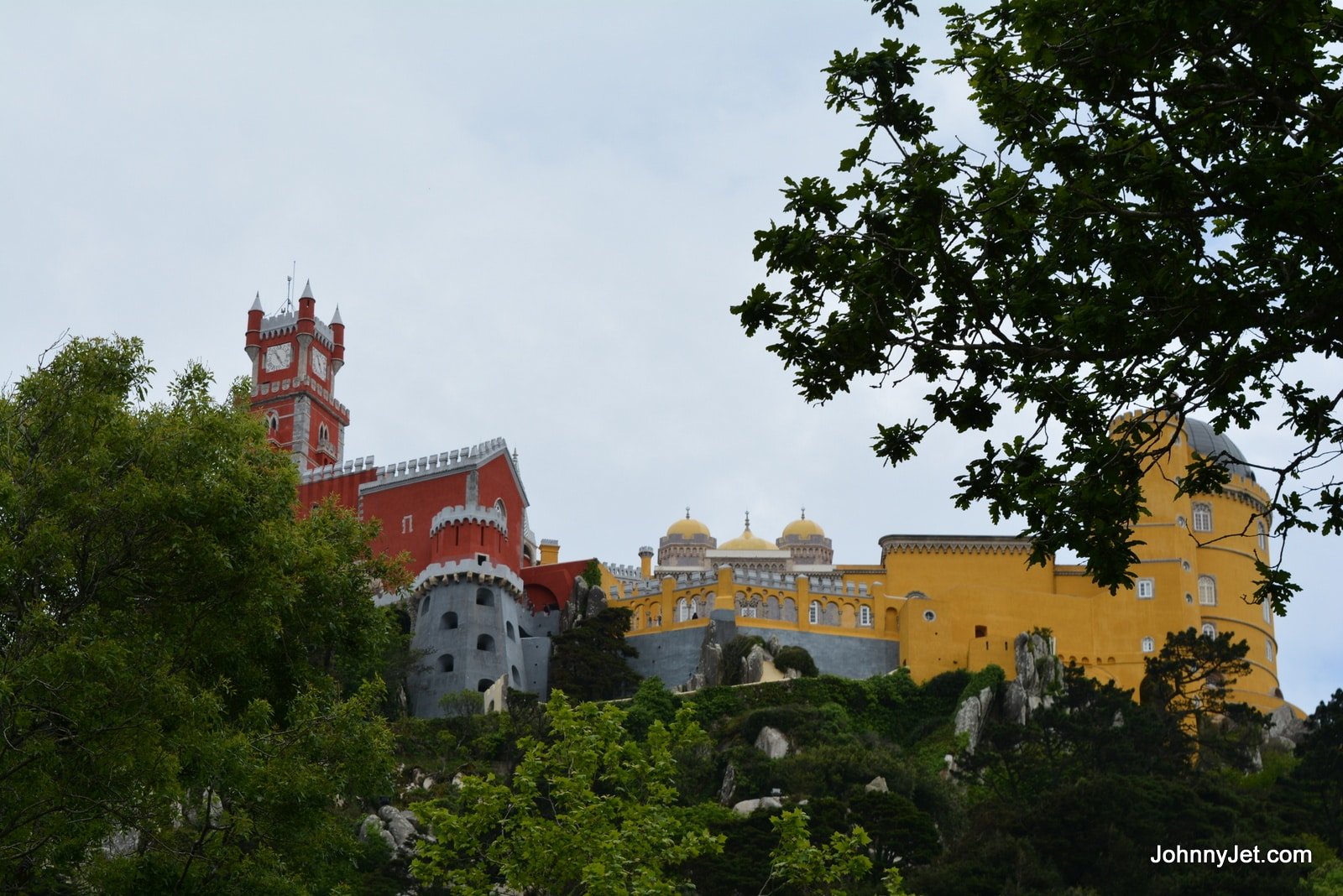 Sintra
On the way back to Lisbon, we had the driver take us through Sintra so we could check it out. It's beautiful but packed with tourists. We also drove by the Castle of the Moors, which is perched on top of the Sintra Mountains and the Pena National Palace.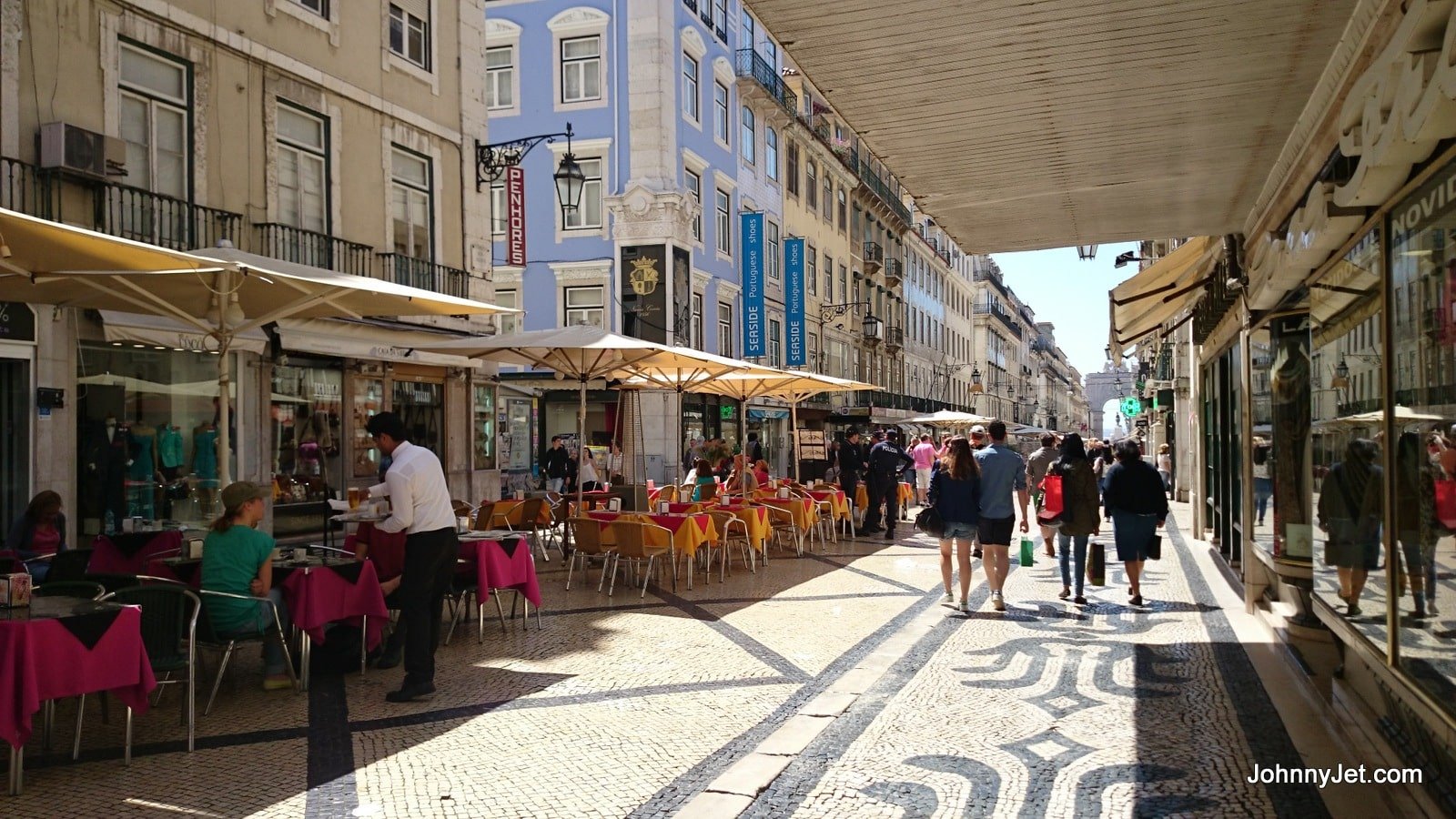 Downtown Lisbon
The following day, we walked about half a mile to the center of downtown Lisbon; just take a left out of the hotel and walk straight. The city is absolutely gorgeous and we stopped at Casa Brasileira since it was crowded and had great-looking pastries. We stood at the counter like locals and had espresso, banana juice and a gigantic pastry for 4.90 Euro. In other major European cities, that would have easily been twice or three times the price.
After doing some shopping at an outdoor market, it was time to go back to the hotel to check out and jump in a taxi to the port so we could board Viking's new ocean liner, Viking Star. Here's that story!