To paraphrase William Blake, "In order to know what is enough, you must first know what is too much."
With the English poet's clever aphorism in mind, I left my four-day visit to Portugal with a distinct hunger for more, and in no way even close to having experienced too much. My arrival in Lisbon by plane was one of the most visually impressive of all my travel adventures. As the TAP A330 made its descent at daybreak, I experienced an extraordinary milky gray sky just beginning to dawn over a purple, hilly terrain, itself covered with a net of golden street lights broken only by the inky blackness of the Rio Tejo.
Lisbon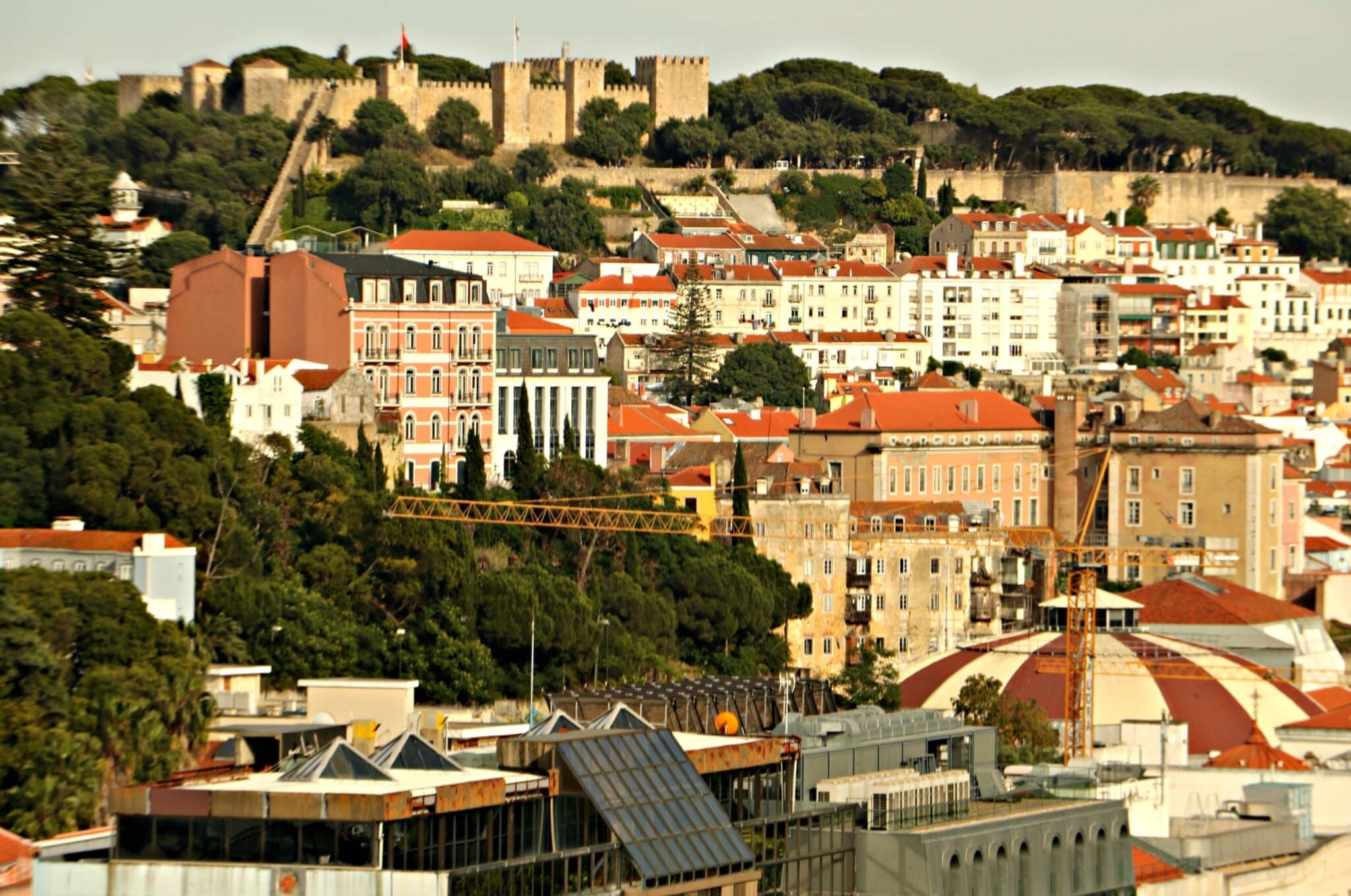 By day, Lisbon—nicknamed "the City of Seven Hills"—was just as beautiful, at least judging from my lofty vantage point near the Sky Bar at the Hotel Tivoli Avenida Liberdade, located on one the city's main thoroughfares. From the top of one of Lisbon's Grand Dame hotels, I could see all the way down to the harbor and out to the estuary.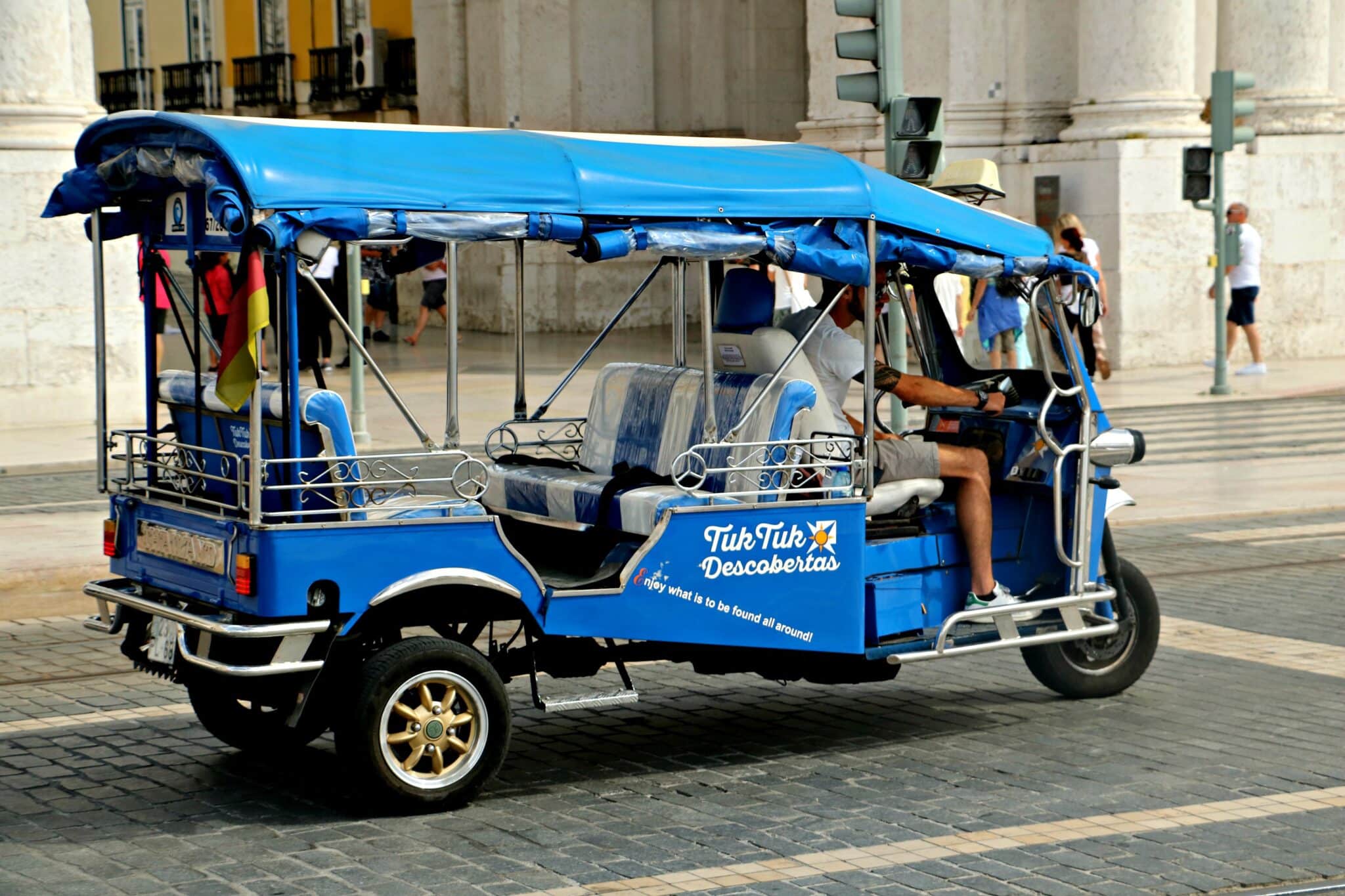 Currently one of Europe's most attractive tourist destinations, Lisbon dates back to 800-600 B.C. Portugal's capital has many things going for it, like its climate (think L.A., Barcelona and Rome), strings of sunny days, affordability, old world charm, incredible cuisine (fresh seafood is just the beginning), gorgeous architecture and monuments, and narrow, intimate streets that wind up and down its hills between sun-bleached white houses topped with red terracotta-tiled roofs.
For a quick overview of the terrain and city highlights, try taking a walking or a guided tour. The options are many: double-decker bus, Lisbon by Beetle (VW convertibles), motor scooter, funicular, electric tram, and tuk tuk, which is an all-electric "auto rickshaw" that holds two to six passengers.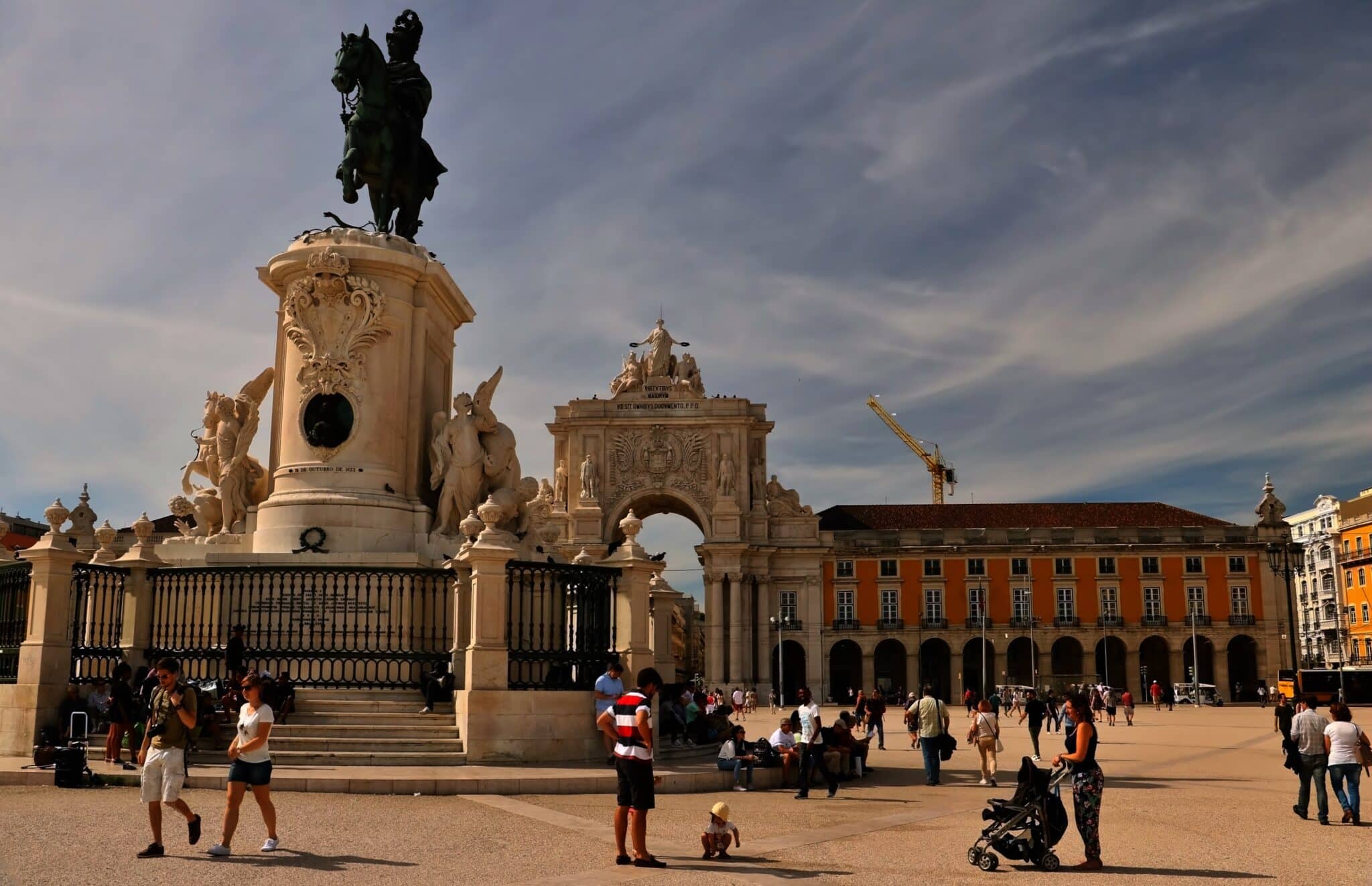 Whichever way you go, a good place to start is the Praça do Comercio, the city's largest plaza that edges up to the Tejo estuary where early navigators set forth to make Portugal one of the world's great empires. It was once the site of the royal palace, but the devastating earthquake and tsunami of 1755 in which more than 55,000 residents perished completely destroyed the area. Today, the spacious square is dominated by the statue of King Jose I, who ruled during the city's reconstruction. Far to the rear is the Arco da Rua Augusta, a majestic arch that's become one of the city's iconic images.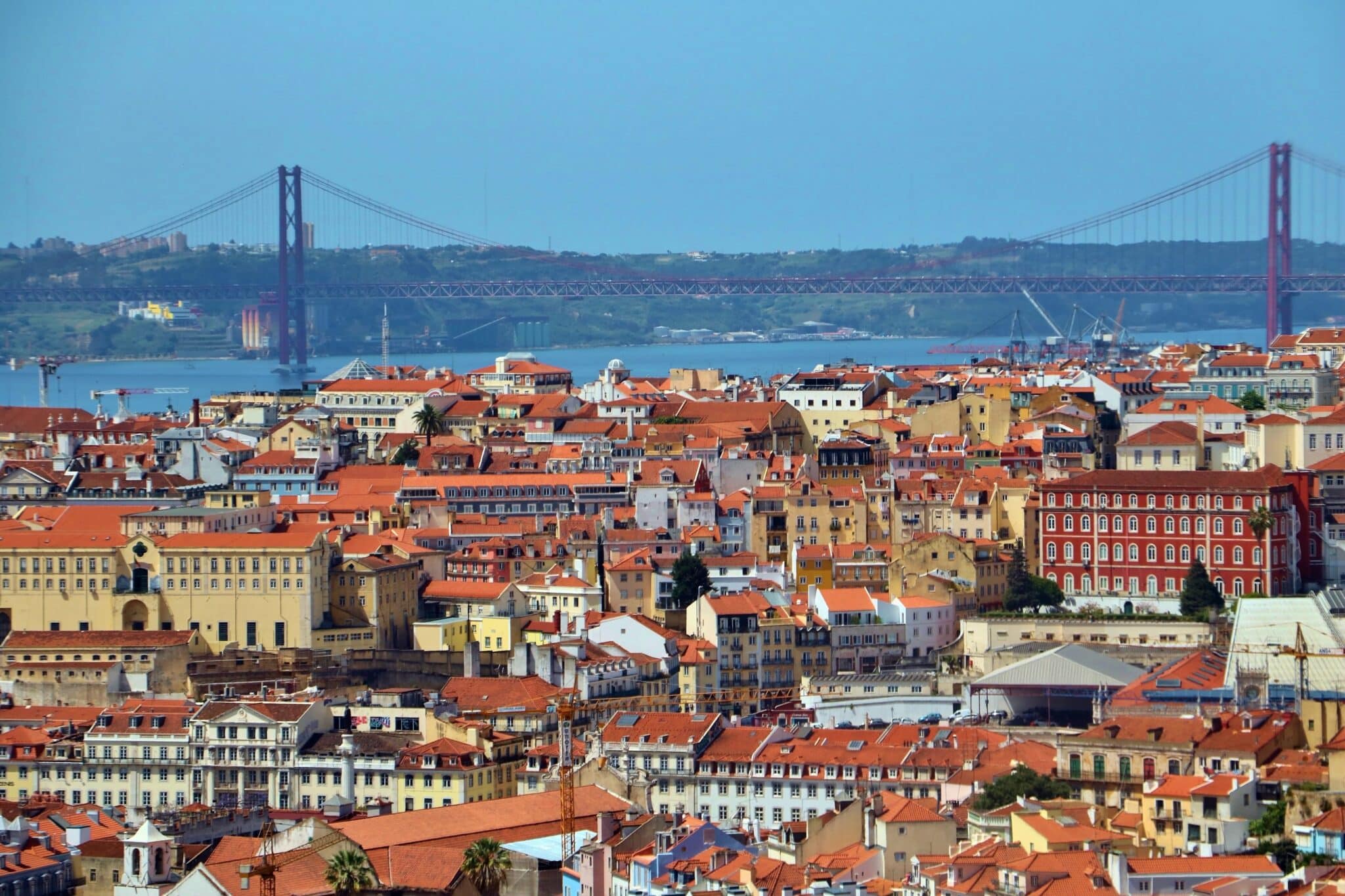 Be sure to have your camera ready when stopping at Miradouro da Graça, one of the city's highest lookout points. In the distance, the Golden Gate lookalike named the "25th of April Bridge" connects Lisbon with Almada across the Tejo. The world's 27th-largest suspension bridge gets its name from the date in 1974 when a military coup ousted the entrenched dictatorship that ruled the nation for over four decades.
Another lookalike—the Christ statue in Almada—was inspired by a similar one atop Corcovado mountain overlooking Rio de Janeiro. Like its Brazilian counterpart, the Lisboan version has outstretched arms as if to embrace the capital city.
Other must-see sites include the Discoveries Monument (a 171-foot-tall white monolith honoring the nation's 15th-century seafarers), the Belém Tower (a UNESCO World Heritage Site that dates back to 1519), Sao Jorge Castle (a Moorish castle in ruins that overlooks the town's historic center), and the Geronimos Monastery (a massive Gothic structure finished in 1601, 100 years after construction began and another UNESCO site).
Outside Lisbon: The Portuguese Riviera
On my second day in Portugal, wanting to get a look at where royalty went to escape the heat of the city, I joined a tour headed to what's frequently called the Portuguese Riviera, where the towns of Sintra, Estoril and Cascais are some of the wealthiest on the Iberian peninsula.
Sintra's draw as a royal retreat dates back to the 1400s, but the city got a real boost in the 19th century when it became a favorite watering hole for the nobility and the artistic of the region. Built on a steep hill with narrow picturesque streets, the town is now a top destination for tourists and day-trippers from Lisbon.
The one-way road to the top winds back down in single-lane fashion. Coupled with the swarm of sightseers in awe of the town's architecture, this makes the going a bit slow. But Sintra is well worth a visit. Major sites include the Gothic-style National Palace with its two conical towers (actually chimneys), the 9th-century Moors Castle (once in ruins but transformed by King Ferdinand in the 1800s), and the wonderfully flamboyant Pena Palace, considered one of Portugal's Seven Wonders.
With limited time, my tour group decided to take a leisurely lunch at the Sintra Tivoli Palacio de Seteais Hotel, a five-star gem with lush gardens originally built in 1878 for the Dutch consul. Eschewing the indoor and gorgeous Seteais Restaurant, we decided to dine al fresco and sit on the verandah to enjoy executive chef Miguel Silva's stellar cuisine. Dishes we tried included braised foie gras with wild fruit and apple and mango puree; pheasant and partridge terrine with pear and fig jam; braised cod with confit potato, crispy smoked ham and bell pepper mayo; and suckling pig with cauliflower puree, spinach and orange sauce.
Chef Silva's career includes studies and training at Escola de Hotelaria do Estoril, and then work at several of Portugal's best restaurants. He started working at the Tivoli in 2014 and has been adding to his renown ever since.
About halfway between Sintra and Cascais, we stopped at Cabo da Roca, the westernmost point in continental Europe. A natural place for a lighthouse, the cape is fronted by high, steep cliffs overlooking the Atlantic. Paths along the rocky cliffs offer great views of the lighthouse, but don't get too close to the edge. A couple from eastern Europe recently fell over the promontory to their deaths while supposedly taking a selfie while their two children watched in horror.
Once a sleepy fishing village, Cascais has since become a favorite with the jet-set and in-crowd. Fit, tan and young bronzed demigods and goddesses walk its colorful streets or bask on one if its 16 beaches showing off their physiques. The town's marina is full of yachts, its casino is the largest in Europe, its winding alleys and streets are lined with museums and upscale designer boutiques, and its mansions reflect the town's wealth. And, like in every good summertime playground, the nightlife is hale and hearty.
Back to Lisbon
Before departing Lisbon on a midnight flight to Portugal's Algarve, where I spent my next two days, I stopped in for dinner at the Páteo do Bairro do Avillez, an unassuming restaurant owned by Jose Avillez, one of Portugal's great chefs. After entering he restaurant from Rua Nova da Trindade, we passed through sections that included a grocery store and a tavern on the way to our table. Chef Avillez is one of five Michelin star chefs working with TAP's cuisine consultant, Vitor Sobral, to create in-flight meals that promote the best of Portuguese cuisine. Starting in September, TAP passengers will be able to enjoy an onboard meal that's part of the airline's "Taste of the Stars" program.
Free stopovers with TAP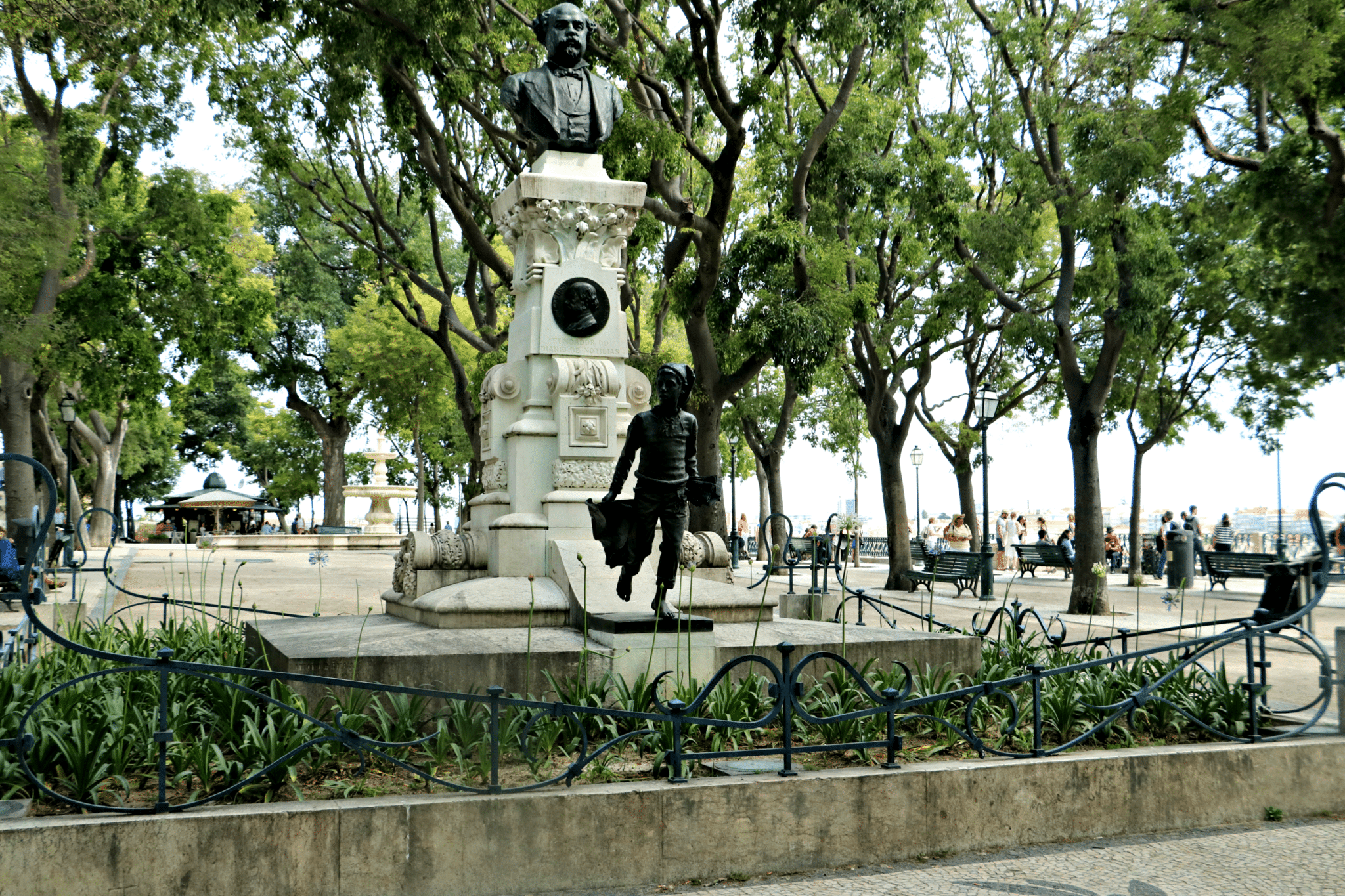 Travelers on TAP are able to include a stopover of up to three days in Lisbon and Porto at no extra charge when booking flights from the US and Canada to the Azores, Madeira or the Algarve. The stopover program ensures exclusive prices at hotels, a free bottle of Portuguese wine in restaurants, and free experiences such as tuk tuk rides, visits to museums, dolphin-watching on the River Sado, food tastings, and more. For more information, go to flytap.com.
In part two, next Monday: Two more days in Portugal in the Algarve. All photos credited to Bill Rockwell.