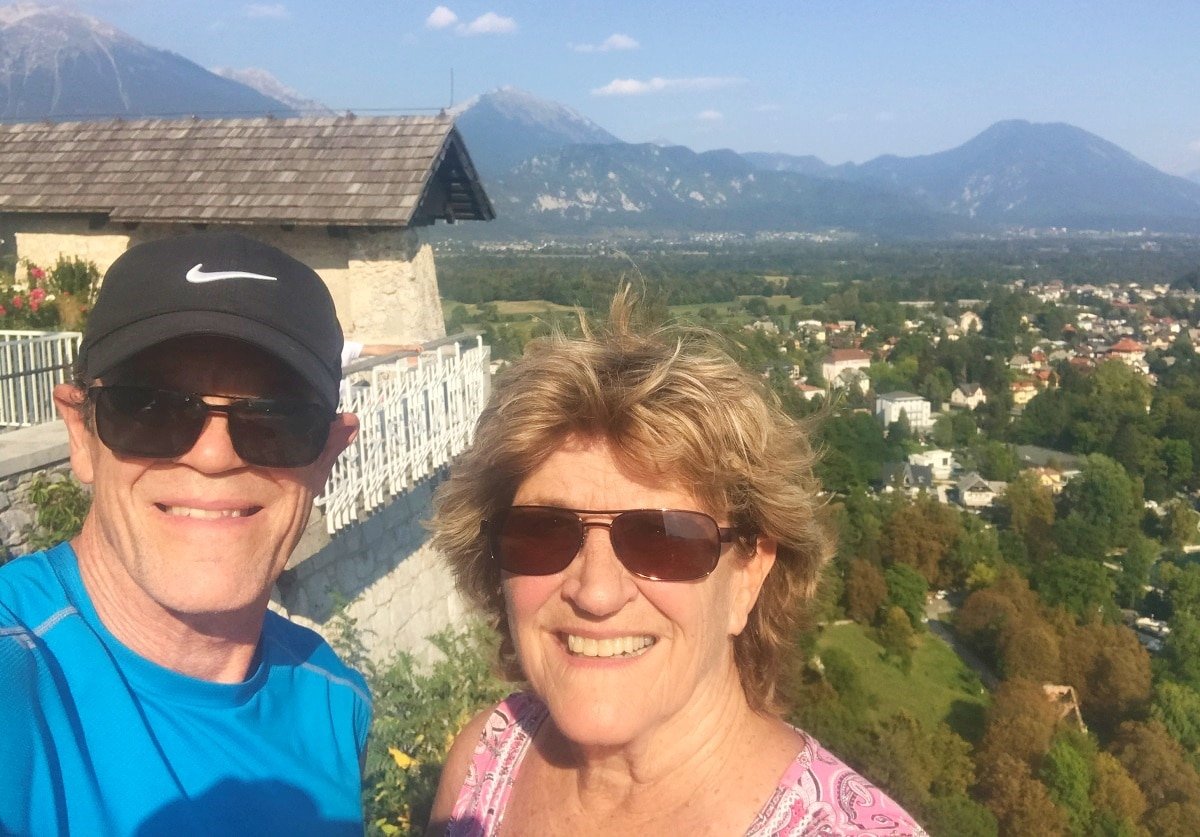 Bled Castle at Lake Bled, Slovenia. Photo by Steve Grant
I asked one of my friends, Steve Grant, who just returned from a two-week journey to Slovenia and Croatia, to share some travel tips based on his experience. Here's Steve's advice:
Travel during the pandemic takes more time, organization, and effort, but we really enjoyed our trip, and it was worth the extra effort. Here's some tips we learned from our experience:
Tip #1
Get fully vaccinated at least 2 weeks before travel.
Tip #2
See Tip #1.
Tip #3
If you don't follow tips 1 & 2, you may need to be tested for Covid every 72 hours (and show proof) to enter any building, facility, or other public place. These tests are NOT free, they're unlikely to be covered by your insurance, and it takes significant time and effort to find a facility to perform tests.
Tip #4
While the EU has travel guidelines for the countries in its union, each country has its own levels of enforcement and requirements. Be sure to learn the specific guidelines not only for your final destination, but for any layovers on your journey. For example, we flew into Ljubljana, Slovenia, which only required confirmation of full vaccination for entry, and did not require a recent negative test. However, since we had a brief connection through London's Heathrow airport, the UK (not currently part of the EU) has stricter requirements that we had to know and follow. We thought, "But we're only in Heathrow for a quick connection! Why do we have to follow their requirements?" I know, right?
Tip #5
These country variances can be quite significant. Some countries are OK with the simpler and quicker antigen test, but others require the more extensive PCR test. For our flight out, the UK required evidence of a negative Covid test no more than 72 hours before departure. So we had to make arrangements for a test before we left Los Angeles, as well as in Croatia before we began our return journey.
Tip #6
Passenger locator forms are required and will be checked by the flight check-in agents before you can complete the check-in process. They are used to notify you in case of potential exposure from other travelers. Note: The UK and EU have different forms. We had to complete both before we left.
Tip #7
These locator forms will require sending text confirmations in order to log in and complete the forms. If you are overseas and trying to save phone roaming charges by turning off the roaming feature, you will not be able to complete the forms since they require sending and responding to a security confirmation text. I was trying to be cheap and save the $10 daily roaming fee with our phone plan, but the delays and hassle of having the check-in agent complete the form for us was not worth it.
Tip #8
Being an American citizen does NOT entitle anyone to special treatment or waivers of these requirements. Don't be "that" traveler.
Tip #9
Airlines and airports are very serious about pandemic control. With few exceptions, masks are required everywhere and at all times, unless drinking or eating. Wearing it partially, removing it when the flight attendant isn't looking, and other shortcuts will be quickly and firmly corrected.
Tip #10
For guys, I've found that a fresh shave before extended mask time is more comfortable. Unless you have more "established" facial hair, it's a good idea.
Tip #11
Patience, flexibility, and understanding are key traits. Countries are doing their best to keep the population safe and healthy. Rules and regulations can change quickly, so it's important to keep checking to ensure all requirements are managed.
Tip #12
Make a folder for documents, either on your phone or a physical folder with printouts of required docs – test results, passenger locator forms, entry forms if crossing country borders, vaccination proof, etc.
About the author
Steve Grant, retired from IT career, married, wife Jeanne, no kids. Age 61.