I've traveled to Scotland in a variety of ways and to multiple parts of the country. I've flown directly from North America to Glasgow, flown from London into Edinburgh, taken the train a couple times from London to Edinburgh and driven to the Scottish Highlands. Below are 10 Scotland travel tips. I probably could have written 50 but here are my top 10. Let me know if you agree, disagree or have any to add in the comments section.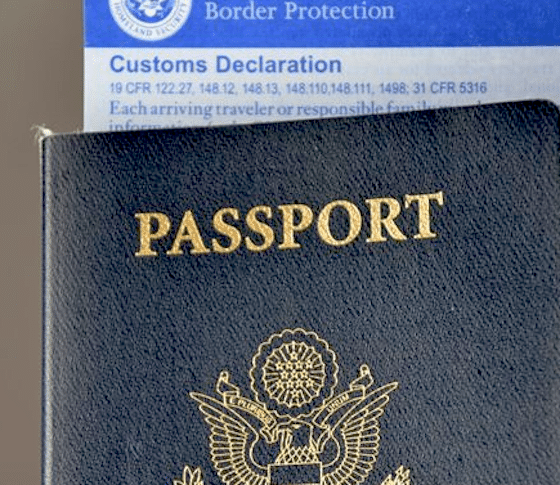 1. Is Your Passport Really Valid?
This is a general travel tip but I'm mentioning it at the top because I've had multiple friends get denied boarding at the airport because their passport wasn't valid for the duration of their stay in the U.K. Many countries require that your passport be valid for at least six months after your arrival date and while that's recommended for Scotland, it's not a must. Always check your passport expiration date before traveling and make sure you have enough time to renew it, if necessary. Here are some helpful websites for traveling to the UK: U.S.A. State Department and the UK Border Control.
2. Pack for the Weather
"In Europe, there's no such thing as bad weather—only inappropriate clothing." You will hear that phrase from multiple Europeans especially those in Northern Europe like the Scots. It's true. My recommendation is to do a little research and know what you're traveling into. Check the 10-day weather forecast (here's the forecast for Edinburgh and Glasgow) in advance and pack accordingly so you won't be surprised. Bonus tip: Dress in layers when in Scotland as one minute it can be cool and the next, when the clouds clear, it can be warm. TravelSmith offers plenty of clothing options for both men and women that are perfect for layering, staying dry and staying warm in chilly climates.
3. Bring an Umbrella
I always carry a compact umbrella in my carry-on no matter where I'm going but I carry two when I'm headed to Scotland. Why? Because I don't think I've ever been there when it didn't rain at least one day. Even on days that look sunny, I still put the umbrella in my back pocket because the weather can change quickly. You can buy compact umbrellas at any department store or better yet, on TravelSmith.com for $26.
4. Speedier Security at London Heathrow
If you're flying to Scotland, there's a good chance you will be changing planes in London. Let me tell you: the security agents don't mess around in the UK and I've learned the hard way not to book tight connections and to make sure my bags won't get flagged. Once you land in the UK, you will have to go through immigration and then through security. If your bag gets flagged, the agents will take their sweet time meticulously going through every item in your carry-on luggage. The ordeal can add as much as a half-hour, and usually, it's because of something minor like a small form of liquid or gel (like Chapstick) I'd forgotten to place in a plastic bag. Or, it was because I had too many electronics, cords and cameras. So now when I go through UK security checkpoints, I make sure all of my liquids are in plastic bags, as are all of my electronics—which I then place with my big camera in the security bin. Now, I breeze through.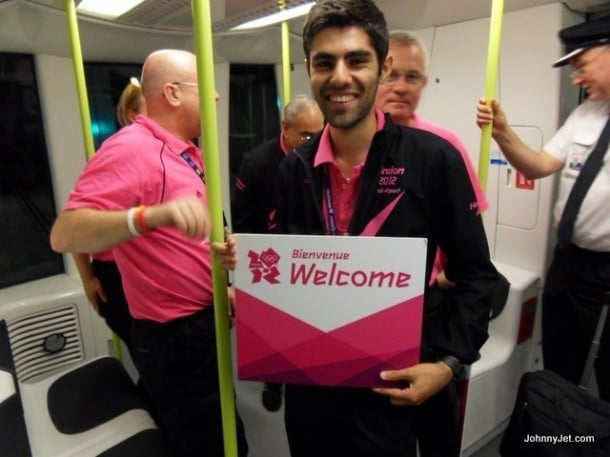 5. How to Speed through UK Immigration
If you travel to the UK frequently, then you should consider getting the UK's equivalent to the United States' Global Entry. That way, you can bypass those long dreaded immigration lines just like you do in the US with their Registered Traveller service. Faster entry lanes are available at Edinburgh, Gatwick, Glasgow, Heathrow, London City, Luton, Manchester, and Stansted airports, and Brussels, Lille and Paris Eurostar terminals. To qualify, you have to be 18 or over and a national of Australia, Canada, Japan, New Zealand, or the USA. Also, you either have to have a UK visa (but not a Tier 5 concession, EEA family permit, discretionary leave or leave outside the rules) or you've visited the UK four times in the last 52 weeks for business, education, tourism, education or medical treatment. It costs £70 ($93) to apply (here) to use the service for one year. If your application is unsuccessful, you'll get £50 ($66) back.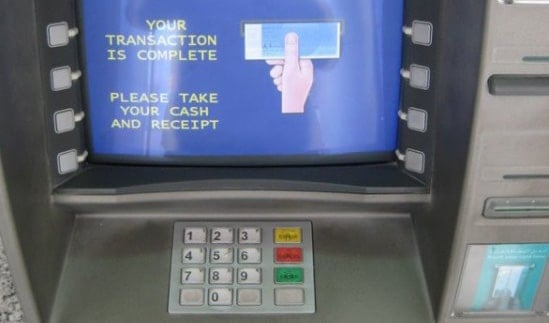 6. Avoid ATM Fees
No matter where you are traveling to, it's always smart to check with your bank to see if they have any international partners so that you can get the ATM withdrawal fees waived when you're traveling outside the country. Fees are usually $5 per transaction! For example, I use Bank of America so when I travel to Scotland, I withdraw pounds from Barclays United Kingdom. Here's Bank of America's list of partners to save yourself those annoying (and sometimes hefty) transaction fees.
7. Always Pay in Local Currency
Even more frustrating than the ATM fees is when you go to a store and after the sales clerk swipes or inserts your credit card, they ask you if I want to pay in U.S. dollars or pounds. Paying in U.S. dollars would seem to be the more convenient option, but in reality, it's not. In fact, it's a total rip-off, since the stores that do this charge a higher exchange fee than your bank back home does. So remember to always pay in the local currency of the country you're in. Bonus tip: Use a credit card that doesn't have foreign transaction fees.
8. Taxi Etiquette Abroad
In America, passengers always jump in the back seat of a taxi but in some countries, like Scotland, that's not always how it's done, especially in the mini cabs. A good way to tell if you should sit in the front seat or not is to simply observe the locals or ask around. You can also quickly glance at the front passenger seat to see if the driver has their belongings on the seat. If he/she does, then sit in the back. But sitting in the front seat is a lot more social, and the views are way better from that vantage point, anyway.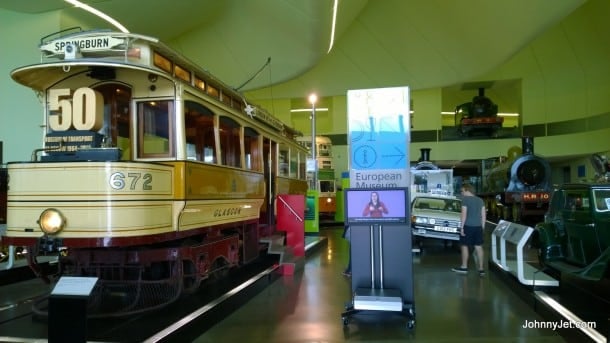 9. Visit the Riverside Museum
I'm usually not one for museums unless I can get in and out. However, the Riverside Museum in Glasgow blew me away. If you are into travel like I am, then check out their 3,000+ objects that detail Glasgow's rich past from its days as a maritime powerhouse to a glimpse into daily Glasgow life in the early to mid 20th century. Amongst the objects on display are everything from skateboards to locomotives and there really is something for all ages. Not surprisingly, it won an award for European Museum of the Year in 2013.
10. Know Europe's Passenger Bill of Rights
One of the best things about flying in or to and from Europe is that passengers are protected with a Bill of Rights. And now there are a number of services including the AirHelp app, which I used to help get me some serious money back after being delayed and missing a connection. If your flight is delayed, cancelled or overbooked in or to and from the European Union and it's the fault of the airline (not weather-related), then you can use services like AirHelp to file a claim. It doesn't cost a thing if they don't get you cash but if they do, they get 25% of your reward, which seems fair to me. I used them to get money back from a BUD-LHR-YYZ flight that the airline (BA) originally told me I wasn't due any money for. But then I tried AirHelp a year and a half later (you can do it up to three years after the flight in question) and received a check for $900 USD!
Disclaimer: Johnny Jet works as an ambassador for TravelSmith and receives financial compensation. If you do shop at TravelSmith, use the promo code JOHNNY for 15% off and free shipping on orders of at least $50. And make sure you check out their Scotland guide for more Scotland travel tips!
Save