Each week, I carefully choose a tweeter who I like and who I think you might like to follow.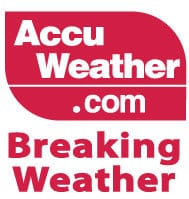 April 16, 2012: @BreakingWeather
I like to follow this handle because they always supply breaking weather news from around the country. It's run by AccuWeather.com and they do a nice job mixing in current conditions and facts like "Above avg # tornadoes so far this year: 512. Tornadoes just started this time last year." Since you travel it's always a good idea to know the current weather conditions of where you are departing, arriving to and flying over.
For a list of my 2011 Tweeters of the Week, click here. You can also follow me on Twitter @JohnnyJet.