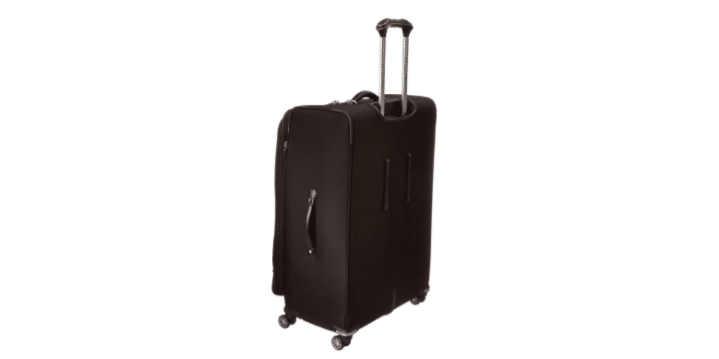 When the good folks over at TravelPro sent me their Platinum Magna 2 Expandable Spinner Suiter Suitcase to check out, I had to take it out of its box just to fit it in my car. TravelPro bills the suitcase as the largest piece of luxury luggage for serious travelers—and they aren't kidding about that. The bag is so big (29″ x 20.5″ x 12.8″) that multiple people can use it, which is great since it will save you multiple baggage charges. What's also handy is that since it's so large, it can help keep suits and dresses wrinkle-free.
According to their press material, "It's crafted with premium durable fabrics, leather, and high-performance functionality." It has eight "MagnaTrac self-aligning wheels" to provide a smooth, effortless 360-degree roll in any direction. There's also a "patented contour grip and PowerScope Extension Handle with stops at 38″, 40″, and 42.5″ for extra comfort from baggage area after long trips."
It weighs 17.5 pounds and retails for $399.99. Grab it on Amazon here.