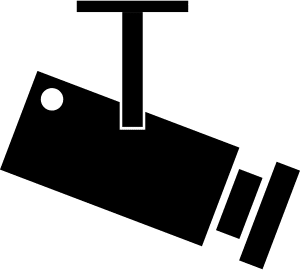 Like this feature? Check out past Travel Webcam of the Week posts, Tweeter of the Week posts and Travel Instagrammer of the Week posts!
Hollywood Boulevard (earthcam.com/usa/california/losangeles/hollywoodblvd)
I was fortunate to spend a week home in California last week! It felt so good to relax on the couch, catch up with friends and do my laundry. We live down by the beach, but whenever friends come into town they always want to see Hollywood. I tell them it's not as nice as it is on TV or in the movies, but it's still a place everyone should see at least once.
If you've never been, you can check it out live with EarthCam's streaming Hollywood Boulevard webcam that's pointed towards the Hollywood Walk of Fame and the historic Grauman's Chinese Theatre. During awards season, you can see the Red Carpet as it stretches up Hollywood Boulevard from Highland toward the Dolby Theatre entrance.