Miami, FL (miamiandbeaches.com/plan-your-trip/see-miami-webcams)
A good portion of the United States and the Caribbean could use our love this week after Hurricane Irma and Harvey plowed through their lands. I was surprised to find that three of the five webcams from Miami Beach CVB are currently working. The first one doesn't have the best view as I'm guessing the fierce wind pushed it down (same with the fourth cam) but I'm sure they'll fix it soon.
The second cam from the Hilton Bentley Miami/South Beach—which has an eagle's view of the beach—is working great and surprisingly, the beach looks good from afar. Check it and the others out here.
Note: Due to the weather, service may be patchy.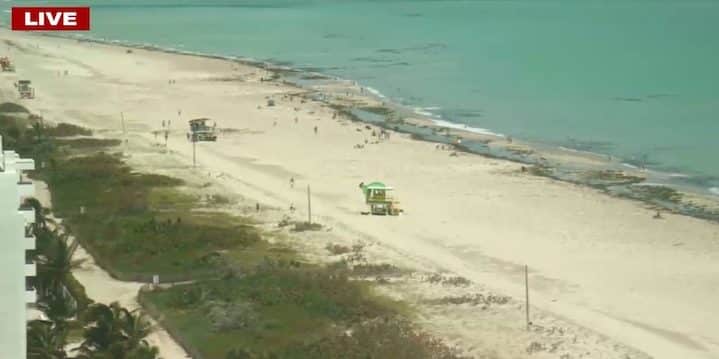 ---
Like this feature? Check out past Travel Webcam of the Week posts and Travel Instagrammer of the Week posts!