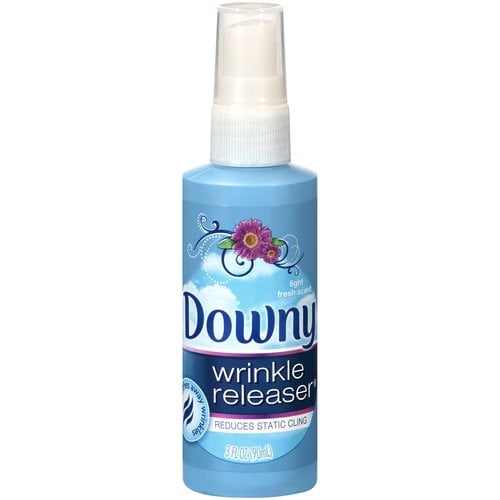 Pack a Small Bottle of Downey Wrinkle Releaser
I hate ironing and I'm not very good at it. I try to buy clothes that are wrinkle-free—but even they don't always seem to be free of wrinkles. (Is it just me or are the people behind these products just a bunch of scammers claiming that the clothes don't wrinkle?)
Regardless, I was reading some packing tips from my colleague Gary Leff and he said that he never leaves home without a bottle of Downey Wrinkle Releaser because just a few spritzes of the stuff is all it takes to get wrinkles out. It almost sounds too good to be true, but I trust Gary, so I just ordered a bottle myself (since I'm desperate not to look like the wrinkled man). Amazon.com has 3 oz bottles (so I can pack it in my carry-on) for under $3 plus shipping.
_________________________________________________________________________________
Tried this tip? Let me know in the comments!
Have your own tip? Email it to whitney@johnnyjet.com!
Want to see more tips? Click here for all 213!
Want even more travel tips? Subscribe to the Daily Travel Tip newsletter! All you have to do is sign up for the weekly newsletter by filling in your email address and checking the Daily Travel Tip box in the top-right corner of the homepage.
If you already subscribe to the newsletter, fill in your email and check the Daily Travel Tip box in the same top-right corner of the homepage and you'll receive an email with a link to update your JohnnyJet.com preferences. On that page, just click the Daily Travel Tip box and Update Profile and you'll have Johnny's best tips, straight to your inbox each day. And don't worry—it's easier than it sounds!