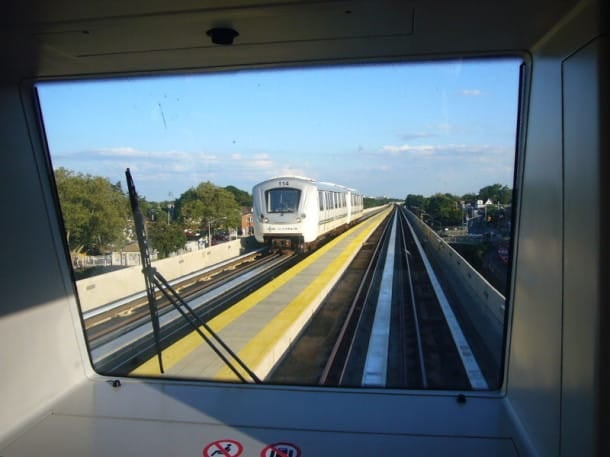 JFK Transportation Tip
Last Thursday's tip was about taking the bus between LGA airport and Manhattan. If you're flying in or out of New York City's largest airport, you can take public transportation as well. When I land at JFK, I jump on the AirTrain to Jamaica Station and then take the E train to 53rd Street and walk two blocks (underground and without going out of the subway turnstiles) to 51st Street station. Then I take the subway to the Upper East Side or to Grand Central Terminal for a total cost of $7.50 ($5 for AirTrain and $2.50 for the subway).
You do need to use a MetroCard, which you can get before exiting the AirTrain at JFK (it costs another $1 if you don't already have one). If you're going to the West Side or to Long Island, then you can take the LIRR from Jamaica Station. If going to downtown Manhattan, you'll probably want to take the AirTrain to Howard Beach. Here's a link to the MTA for a map and prices.
_________________________________________________________________________________
Tried this tip? Let me know in the comments!
Have your own tip? Email it to whitney@johnnyjet.com!
Want to see more tips? Click here for all 203!
Want even more travel tips? Subscribe to the Daily Travel Tip newsletter! All you have to do is sign up for the weekly newsletter by filling in your email address and checking the Daily Travel Tip box in the top-right corner of the homepage.
If you already subscribe to the newsletter, fill in your email and check the Daily Travel Tip box in the same top-right corner of the homepage and you'll receive an email with a link to update your JohnnyJet.com preferences. On that page, just click the Daily Travel Tip box and Update Profile and you'll have Johnny's best tips, straight to your inbox each day. And don't worry—it's easier than it sounds!