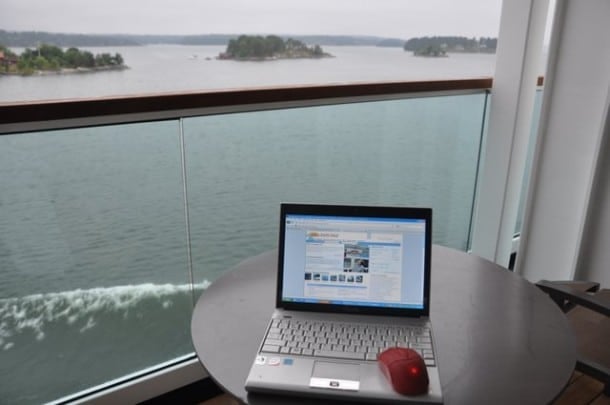 How to Increase Your Laptop Battery Power While Traveling
Yesterday's tip was about drained iPhone batteries and how to charge them faster. Today, I thought I'd share what I do when I get on a plane, train, bus, or boat with no electrical outlets and I have work to do—like the other day while flying Miami to LA: I close all the programs on my computer, restart the whole thing and dim the brightness on my screen, which always buys me extra time.
_________________________________________________________________________________
Tried this tip? Let me know in the comments!
Have your own tip? Email it to whitney@johnnyjet.com!
Want to see more tips? Click here for all 367!
Want even more travel tips? Subscribe to the Daily Travel Tip newsletter! All you have to do is sign up for the weekly newsletter by filling in your email address and checking the Daily Travel Tip box in the top-right corner of the homepage.
If you already subscribe to the newsletter, fill in your email and check the Daily Travel Tip box in the same top-right corner of the homepage and you'll receive an email with a link to update your JohnnyJet.com preferences. On that page, just click the Daily Travel Tip box and Update Profile and you'll have Johnny's best tips, straight to your inbox each day. And don't worry—it's easier than it sounds!