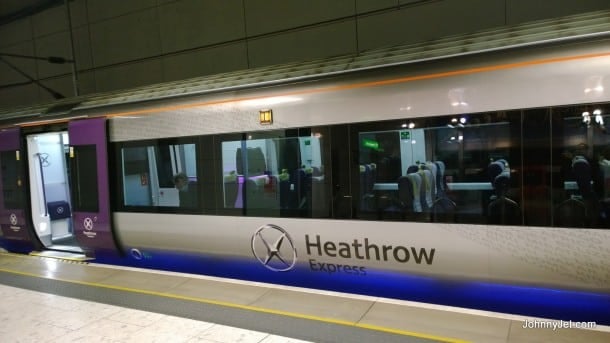 How to Get from London to its Airports
I just returned from London, where I spent a quick but exciting 30 hours. One of the questions I always get about London from readers is: What's the best way to get between the city and the airport?
The answer is it depends on a lot of factors, including where you're going, how much luggage you have, what time of day it is, and of course which airport, as London has multiple airports. The most popular is Heathrow, which I travel through often—and when I do, I either take Heathrow Express or the Tube. Rarely do I take a taxi since it's crazy expensive and it takes a lot longer.
But Heathrow is just one of the options, so to help you find the best way to get to four of the main London airports (Heathrow, Gatwick, Stansted, and Luton) airports, The London Telegraph compared fares and journey times for rail, bus, London Underground, and coach services. I hope it helps!
_________________________________________________________________________________
Tried this tip? Let me know in the comments!
Have your own tip? Email it to whitney@johnnyjet.com!
Want to see more tips? Click here for all 423!
Want even more travel tips? Subscribe to the Daily Travel Tip newsletter! All you have to do is sign up for the weekly newsletter by filling in your email address and checking the Daily Travel Tip box in the top-right corner of the homepage.
If you already subscribe to the newsletter, fill in your email and check the Daily Travel Tip box in the same top-right corner of the homepage and you'll receive an email with a link to update your JohnnyJet.com preferences. On that page, just click the Daily Travel Tip box and Update Profile and you'll have Johnny's best tips, straight to your inbox each day. And don't worry—it's easier than it sounds!