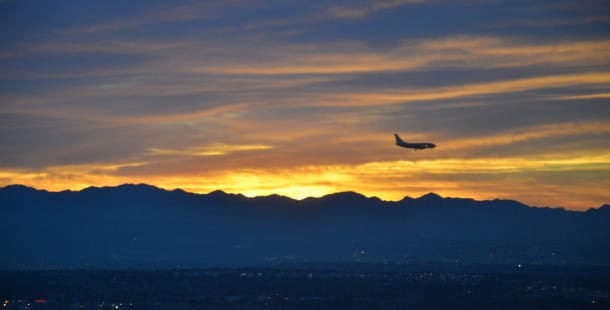 Be Thankful as You Travel
One of my top travel tips is to always be nice to everyone when you're traveling. And I mean everyone—from the porters to the pilots, from the gate agents to the flight attendants, and everyone in between. And this tip holds especially true over the hectic holiday season.
Starting with Thanksgiving, travel turns particularly stressful and as it does, it becomes especially easy to take your frustrations out on the airport and airline crew members you encounter. Don't. Many airline employees don't earn holiday pay and they're working hard to get you where you need to be so that you can celebrate with your family, even when it means that they won't be able to celebrate with theirs. So remember to be kind, especially during this time of gratitude.
_________________________________________________________________________________
Tried this tip? Let me know in the comments!
Have your own tip? Email it to whitney@johnnyjet.com!
Want to see more tips? Click here for all 305!
Want even more travel tips? Subscribe to the Daily Travel Tip newsletter! All you have to do is sign up for the weekly newsletter by filling in your email address and checking the Daily Travel Tip box in the top-right corner of the homepage.
If you already subscribe to the newsletter, fill in your email and check the Daily Travel Tip box in the same top-right corner of the homepage and you'll receive an email with a link to update your JohnnyJet.com preferences. On that page, just click the Daily Travel Tip box and Update Profile and you'll have Johnny's best tips, straight to your inbox each day. And don't worry—it's easier than it sounds!