Want to know how to travel in style, just like the pros? We check in with frequent fliers to find out how often they fly, their favorite destinations and what they never leave home without.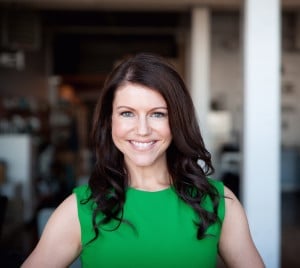 Name: Rebecca Garland
Occupation: Co-Founder and Retreat Host of Fit & Fly Girl; Attorney; Freelance Travel Writer; Contributor to JetsetExtra.com; Travel Blogger
Hometown: Greeneville, TN
Residence: Seattle, WA
College: University of Tennessee
College major: English
Website: fitandflygirl.com and msadventuress.com
Twitter: @fitandflygirl and @msadventuress
Facebook: Fit and Fly Girl and Ms. Adventuress
Pinterest: Fit & Fly Girl and Ms. Adventuress
Instagram: fitandflygirl and msadventuress
Short bio: Rebecca practiced law as an attorney for 14 years before following her true passion: travel. In pursuit of that passion, she started a women's fitness and wellness retreat business, Fit & Fly Girl, which hosts luxury retreats in locations around the world. Rebecca is also a freelance travel writer and blogger. Specializing in all aspects of luxury travel as well as solo and group female travel, Rebecca's articles have been published online and in various print magazines and newspapers. She is also an Insider for JetsetExtra.com, an online magazine featuring luxury worldwide travel. Rebecca is a Southern expat who has called the Pacific Northwest her home for five years.
How often do you fly? On average, 1-2 times per month.
How many countries have you been to? 35 (and counting!).
How many continents have you been to? 5 (all but Australia and Antarctica).
Earliest travel memory: My earliest travel memory was a family road trip from my hometown in Tennessee to the South Carolina coast. The family van had a small electrical fire, which my brother put out with my blankie. (I was three. It was traumatic.)
Favorite American city: New York City.
Favorite international city: Paris and Amsterdam.
Least favorite country: I haven't stumbled across it yet, thankfully!
Friendliest people in the world: Balinese.
Country with the meanest immigration officers: I've found that a smile can tame even the sternest of immigration officers.
Favorite World Heritage Site: Old Havana in Cuba, Venice and its lagoon in Italy.
Favorite airline: Virgin Atlantic/America.
Favorite aircraft type: A seaplane. I love being near the water, so a ride on a seaplane means I've either been to or I'm going somewhere amazing.
Aisle or window: Aisle for flights less than two hours; window for longer flights.
Favorite airport lounge: British Airways at Heathrow.
Favorite U.S. airport: Atlanta Hartsfield-Jackson (ATL).
Favorite international airport: Amsterdam Schiphol (AMS).
Favorite hotel: I can't name just one! XV Beacon in Boston, Delano Hotel in Miami, Four Seasons Resort Maui at Wailea, Carneros Inn in Napa Valley, Katikies Hotel in Santorini, The Carlyle in New York City.
Favorite cruise line: I'm not a "cruise person." Maybe at some point a small, luxury cruise line will help change my mind!
Favorite travel credit card: AmEx Platinum Delta SkyMiles credit card.
Favorite island: St. Bart's, French West Indies.
Favorite beach: Upper Shoal Bay, Anguilla.
Favorite fancy restaurant: Just like with a favorite hotel, I can't name just one! Per Se in New York City; é by Jose Andres in Las Vegas; Daniel in New York City; Le Louis XV in Monte Carlo, Monaco.
Favorite hole-in-the-wall: Rotier's in Nashville.
Favorite bar: Le Ti St Barth in St. Bart's; Rock Bar in Bali; and back in Seattle, Canon.
Favorite fruit: Mangosteen.
Favorite food: Oyster.
Least favorite food: Broccoli.
Drink of choice (in the air and on the ground): In the air, ice water. (Have to stay well hydrated!) On the ground, either iced tea or a well-crafted Manhattan.
Favorite travel movie(s): Vicky Cristina Barcelona, Eat Pray Love, Before Sunrise, Midnight in Paris, Lost in Translation.
Favorite travel show(s): Anthony Bourdain: Parts Unknown.
Favorite travel book(s): "Eat Pray Love," "The Lost Girls," "Wild: From Lost to Found on the Pacific Crest Trail," "Into the Wild."
Right now I am reading: "Americanah" by Chimamanda Ngozi Adichie.
Top 3 favorite travel newsletters/magazines/blogs: Everywhereist.com, AFAR magazine, LegalNomads.com.
Favorite travel website(s)—besides JohnnyJet.com, of course: JetsetExtra.com, TripAdvisor.com, Jetsetter.com, Kayak.com.
5 things you bring on a plane: Kiehl's moisturizing lotion, warm socks, snacks, cashmere sweater, electronics (iPhone, headphones, MacBook).
What do you always seem to forget? My toothbrush.
What do you like least about travel? Unless I'm in a lie-flat seat, I can't sleep on planes. As a result, jet lag almost kills me.
What do you want your loved one to buy you from an airport Duty Free store? My favorite Valentino perfume or a pair of designer sunglasses.
Favorite travel app(s): FlightTrack, WhatsApp (for texting when traveling internationally), any great camera apps to maximize travel photography via my iPhone.
Most embarrassing travel moment: Losing my driver's license in New York City the day before I had to fly but not realizing it until an hour before leaving for the airport. Surprisingly in a post-9/11 world, I still managed to talk the airline agent and TSA into letting me on the plane with my bar (attorney) card and a credit card with my name on it.
Worst travel moment: Contracting E. coli in Antigua and traveling back to the States seriously ill. I went through customs in Charlotte in a wheelchair. (This could also be in the running for most embarrassing travel moment.)
What's your dream destination? An overwater bungalow in the Maldives.
Favorite travel charity: The Passport Party Project provides online global awareness training, first passports and first time international travel experiences to underserved American girls ages 11-15 in an effort to help creative responsive and responsible global citizens.
Best travel tip: Don't wait around for people to travel with you—you could be waiting a long time! Whether solo or not, just go.