Want to know how to travel in style, just like the pros? We check in with frequent fliers to find out how often they fly, their favorite destinations and what they never leave home without.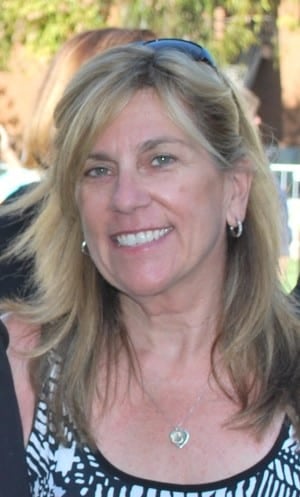 Name: Mimi Slawoff
Occupation: Travel Writer/Editor and Photographer
Hometown: Burbank, CA
Residence: Valencia, CA
College: Cal State Northridge (CSUN)
College major: Photojournalism
Website: planetfamilytravel.com
Twitter: @mimitravelz
Facebook: Mimi Slawoff Mendelson
Pinterest: Mimi Slawoff
Google+: Mimi Slawoff
Instagram: mimitravels
Short bio: A former daily newspaper reporter, Mimi writes about family travel for regional/national print publications and websites. Her primary outlets include L.A. Parent magazine, AAA Westways, TravelingMom.com, and MiniTime.com. Additional projects include the Big Bear Lake Visitor Guide and EveryTrail mobile apps.
As a first generation American of Bulgarian descent, Mimi is a lifelong traveler who speaks Bulgarian and some French. Growing up, she spent a few summers staying with relatives in Bulgaria and visiting nearby countries. As a mom of three kids (now in college), she's been sharing her love of travel with them since they were babies. And she still insists on family vacations. Mimi believes that shared travel experiences create and strengthen bonds.
How often do you fly? About 1-2 times a month.
How many countries have you been to? About 20.
How many continents have you been to? 3
Earliest travel memory: Lake Tahoe.
Favorite American city: Santa Barbara.
Favorite international city: Paris.
I have no desire to go to: I'll go anywhere!
Friendliest people in the world: Thailand.
Favorite World Heritage Site: Sian Ka'an, Mexico.
Favorite airline: Any with friendly flight attendants, comfortable seats and good amenities. I've had good experiences with British Airways and China Airlines. Domestically, American Airlines.
Aisle or window: Window (especially on red-eye flights).
Favorite U.S. airport: Honolulu.
Favorite international airport: Frankfurt.
Favorite hotel: The Royal and Ermitage hotels at Evian Resort, France.
Favorite cruise line: Disney and Princess Cruises.
Favorite island: Hawaii.
Favorite beach: Local beach: Carpinteria (Santa Barbara); otherwise Lanikai (Oahu) and Seven Mile Beach (Grand Cayman).
Favorite fancy restaurant: Not fancy, but I like Castaway Restaurant in Burbank.
Favorite hole-in-the-wall: Rainbow Drive-In (Oahu).
Favorite bar: Any beach bar! Huggo's on the Rocks in Kona is a good one.
Favorite fruit: Mango (and mangosteens).
Favorite food: Besides Bulgarian? Mexican!
Least favorite food: Seafood, fish (kind of embarrassed to admit that).
Drink of choice (in the air and on the ground): Water and (for some reason) tomato juice w/o ice in the air, and Chardonnay on the ground.
Favorite travel movie(s): Into the Wild.
Favorite travel show(s): The Travel Channel.
Favorite travel book(s): Travelers' Tales series.
Right now I am reading: About shore excursions in Mexico.
Favorite travel website(s)—besides JohnnyJet.com, of course! Besides JohnnyJet.com, I like family travel websites.
5 things you bring on a plane: iPhone, Kindle, laptop, chargers, earbuds.
What do you always seem to forget? Not sure, I'm pretty organized.
What do you like least about travel? Missing my kids if they're not with me.
Favorite travel app(s): I love language apps for whichever country I'm visiting. It's fun learning a few words in another language and locals appreciate the effort.
Most embarrassing travel moment: When I was a kid and my mom, sister and I showed up with 13 pieces of luggage in Germany! Took two taxis to get to the hotel.
I'm embarrassed but I haven't been to: All 7 continents.
Worst travel moment: Arrived late at night in Lihue, got our rental car and couldn't find our hotel! My teen daughter had a migraine and we had to pull over a couple times. It was pitch dark and no-one around to ask for directions. Finally realized the hotel was tucked behind a marketplace. Relief turned to anguish when I realized no-one was at the front desk. Security called the manager who showed up 30 minutes later and said she wasn't expecting us until the following day.
What's your dream destination? Greece.
Best travel tip: Travel light and efficiently. I always travel with just a carry-on (even for ski trips) and a backpack. I always pack a swimsuit, small first-aid kit, needle and thread, and healthy snacks.