Want to know how to travel in style, just like the pros? We check in with frequent fliers to find out how often they fly, their favorite destinations and what they never leave home without.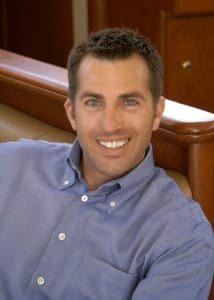 Name: Mike Shubic
Occupation: Full time travel video blogger for MikesRoadTrip.com
Hometown: Seattle
Residence: Phoenix area
College major: Advertising
Website:
Twitter: @MikesRoadTrip
Facebook: /MikesRoadTrip
Pinterest: /MikesRoadTrip
Google+: Mike Shubic
Instagram: mikesroadtrip
YouTube: Mike's Road Trip
Bio: I started Mike's Road Trip over three years ago. I had been self-employed as a web developer and online marketing consultant for nearly five years, but the economic downturn had a dramatic impact on a lot of the businesses I had been working with. Suffice it to say, I wasn't making enough money to survive, so I decided to make a drastic change in my life. I sold everything, packed up my truck and hit the road for what has become an adventure of a lifetime. I spent the first year building content. The second year was spent developing a following. Now, I'm trying to figure out how to scale and monetize Mike's Road Trip as a leading travel blog.
How often do you fly? As a "road trip" blogger…as little as possible. I've flown all over the world and used to fly a lot for work in the past, however now I prefer to drive everywhere.
How many countries have you been to? I think around 21.
How many continents have you been to? Only 3.
Favorite American city: So tough to answer these "favorite" questions because it depends on the context. I'd say San Diego as far as large cities. Wonderful year-round weather and lots to see and do. Maybe Santa Fe for small city…wonderful food scene, nice four-season weather and lots of history and culture.
Favorite international city: Again, very tough to narrow it down to one, but I'd say Prague. So much history, great architecture, lots of art and culture, wonderful food and beautiful women.
Least favorite country: I always find something special about every place I visit, so I don't really have a "least favorite" that I can think of.
Country with the meanest immigration officers: Canada maybe.  One year I crossed the CA border many times and it seemed like half the time I'd be asked to pull over and head into the building to be interrogated. I think their concern was whether I was working in Canada.
Favorite World Heritage Site: Chaco Canyon in N.W. New Mexico…such a cool and spiritual place. One of the darkest places in the U.S….great for astronomy and sky photography.
Favorite airline: British Air.
Favorite aircraft type: 747 or the 767.
Aisle or window: I like the comfort of the window, but the convenience of the aisle.
Favorite airport lounge: Porter Airlines lounge at the Billy Bishop airport in Toronto, ON.
Favorite U.S. airport: Maybe Phoenix Sky Harbor.
Favorite international airport: Bangkok is pretty amazing!
Favorite hotel: Chain or independent? Personally I prefer a more boutique inn. Brewery Gulch Inn on the northern California coast is pretty special. Of course, you can't go wrong with a Four Seasons.
Favorite cruise line: Believe it or not, I've never been on a cruise.
Favorite travel credit card: I don't use credit cards…cash only.
Favorite island: Phi Phi in southern Thailand
Favorite beach: My favorite is located in Waipio Valley on the Big Island of Hawaii. It's a steep walk down to the beach, but once you get there, you're greeted by a black sand beach, palm trees, waterfalls, a river running into the ocean and very few people. It's a spot straight out of a movie set.
Favorite fancy restaurant: "Natalie's" at Camden Harbour Inn—Camden, Maine—Outstanding epicurean experience!
Favorite hole in the wall: Either "Mint Thai" in Gilbert, AZ or "Eat 'N Meet" in Saranac Lake, NY.
Favorite fruit: Starfruit, persimmon or maybe a mango.
Favorite food: Thai.
Least favorite food: Don't have one, love it all. Okay, wait…I don't like organs, i.e. liver.
Drink of choice (in the air and on the ground): Are we talking cocktail? If so, Crown and 7up. I also enjoy a good Hefeweizen or glass of red wine.
Favorite travel movie(s): "Into the Wild."
Favorite travel show(s): "Amazing Race" or "Hotel Impossible." 
Favorite travel book(s): Top of mind…"Travels" by Michael Crichton.
Right now I am reading: Nothing at the moment, but recently finished "Inferno" by Dan Brown. Awesome book!
Top 3 favorite travel newsletters/magazines/blogs: I have Flipboard on my iPhone and iPad in which I read everyday. Publishers I like include: National Geographic Travel, Skift, and maybe Matador.
Favorite travel website(s)—besides JohnnyJet.com and MikesRoadTrip.com, of course! Gadling, Samantha Brown.com.
5 things you bring on a plane: I only need two things…iPad and food/snacks.
What do you always seem to forget? Nothing…I am usually pretty well organized.
What do you like least about travel? Canceled or delayed flights…hence why I like to drive everywhere.
What do you want your loved one to buy you from an airport duty-free store? Nothing…not really into trinkets or tourist items.
Favorite travel app(s): TripIt.
Most embarrassing travel moment: I have plenty of "embarrassing" moments, but one related to travel…hummm. Can't think of one at the moment.
Worst travel moment: My very first time to Europe I went on a guided tour. The tour had just started and we had spend a few days in Holland. I boarded the bus and as it pulled away, I realized I did not have my passport. I asked the driver to stop, explained the situation, then ran back up to my hotel room. I looked frantically and could not find it. I was freaking out! Plus, everyone was waiting for me on the bus. I finally found it under the bed. Apparently it must have fallen out of my money belt and slid under the bed on the smooth hardwood floors. That was a close call.
What's your dream destination? Argentina and Croatia are on my bucket list.
Favorite travel charity: Don't have one.
Best travel tip: Don't worry about getting to the destination, enjoy the journey. Even when I've had a delayed or canceled flight, I've ended up with some amazing experiences/stories. I tell my road trip followers "have a destination in mind, but never a route."