Want to know how to travel in style, just like the pros? We check in with frequent fliers to find out how often they fly, their favorite destinations and what they never leave home without.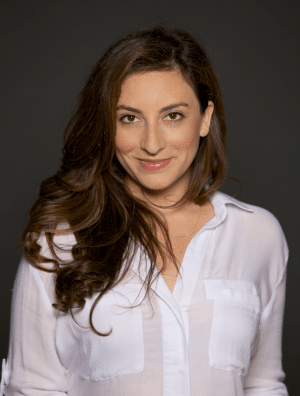 Name: Kate Thomas
Occupation: Travel journalist, Filmmaker and On-camera Personality
Hometown: Los Angeles
Residence: Los Angeles
College: USC and NYU
College major: Film Production and Broadcast Journalism
Website: Travelwithkate.com
Twitter: @KateLThomas
Facebook: Travel with Kate
Pinterest: Travel with Kate Thomas
Instagram: travelwkate
YouTube: TravelwithKate
Short bio: Kate Thomas is an on-camera personality, blogger and producer of travel media. On her YouTube web series, Travel with Kate, she traverses the globe connecting with passionate locals who share their unique perspectives on her destinations. Kate reveals unexpected slices of life in her travels, finds local foodie experiences, examines stereotypes, and provides viewers with useable tips to plan their trips. Kate aims to inspire her audience to travel boldly and locally, stepping beyond the tourist façade of their destinations. She was voted the 2nd-best travel videographer online by USA Today. She has appeared on HGTV and DIY Network as a travel expert. And she blogs and appears in videos for Expedia Viewfinder.
How often do you fly? At least twice a month. Often much more!
How many countries have you been to? For me, being a traveler is about the quality of my trips—how well I was able to connect with the local culture and the people. I've actually never counted the number of countries I've been to. But I imagine it is in the 20s.
How many continents have you been to? Six.
Earliest travel memory: The first time I left the country was with my parents on a Mexican beach vacation. But my first time without them was when I was 16 when I traveled to the south of France with my two best high school girlfriends to stay with one of their uncles in St. Tropez. On that trip I learned that Europe, and France in particular, was an infinite source of curiosity for me. While there my girlfriends and I learned how to perfect our tans with baby oil and iodine like the locals. And we spent our nights walking through the posh streets thinking we were way older than we really were. That trip proved to be the first of many to France!
Favorite American city: New York! I lived in New York for five years during my 20s. It is a place that will make or break you. It will teach you of what you are made. Whenever I come back to that city I once called home, I immediately feel infused with new creativity for my craft and my career.
Favorite international city: Of the cities I visited so far, Paris and London are at a tie for me.
Least favorite country: I can't say.
I have no desire to go to: Places where there is active conflict. I would love to visit every country. But I'd rather not risk my life!
Friendliest people in the world: I can't say…I have not visited every country!
Country with the meanest immigration officers: I'd like to replace the word "mean" with "thorough." I find that Canada's officers are very thorough.
Favorite World Heritage Site: There is that word "favorite" again. It is so hard to know. But one UNESCO site I really found interesting is the port in Ibiza, Spain, There the port is made of a old fortress and castle. Today, locals and visitors meander the winding streets discovering restaurants, bars, and shops hidden from the exterior.
Favorite airline: I tend to fly American and Virgin America.
Favorite aircraft type: The more spacious the better. The newer Airbuses are top on my list.
Aisle or window: For short flights, I like the aisle. But for long-haul flights I want that window so I can sleep lying against it.
Favorite airport lounge: I aspire to have a favorite airport lounge one day!
Favorite U.S. airport: I can't say I have one.
Favorite international airport: Paris' Charles De Gaulle Airport—mostly because of that funny-sounding ring they play before making announcements. It always makes me giggle.
Favorite hotel: Post Ranch Inn in Big Sur, California.
Favorite cruise line: I'm not a cruiser.
Favorite travel credit card: Chase Sapphire.
Favorite island: This answer seems to change often! Depends on my last trip. I was recently on Maui and fell in love with it all over again. I love the Balearic Islands of Spain, especially Majorca and Formentera. But there are so many more islands to explore!
Favorite beach: I'm not telling! But it happens to be in Southern California.
Favorite fancy restaurant: Berner's Tavern in London is a fun one for great contemporary French food and a grand, rather royal-looking interior.
Favorite hole-in-the-wall: Antico Noe, a little restaurant in Florence, Italy with the best zucchini flower pasta in town.
Favorite fruit: I'm a fruit-aholic. But top of the list has to be papaya and passion fruit.
Favorite food: It's a childhood favorite. In Los Angeles there is a restaurant called La Scala. There they have a chopped salad made with a variety of ingredients including finely sliced salami and cheese, and a magical signature dressing. I regularly have cravings for this not-so-dietetic salad that I just can't shake. Many of my family members and friends I grew up with have the addiction too! It's an LA thing.
Least favorite food: I believe in eating to fuel your body with nutrients that make it work optimally. That is, of course, while enjoying the taste! So my least favorite foods are those that make me feel unwell after consuming them. Otherwise, I dislike celery.
Drink of choice (in the air and on the ground): Sparkling wine (Prosecco, Champagne, sparking rose).
Favorite travel movie(s): Amelie, Chocolat, and Midnight in Paris.
Favorite travel show(s): Anything with Anthony Bourdain and currently loving Walking the Nile with Levison Woods.
Favorite travel book(s): Paulo Coelho's "Aleph" was the last travel book I really enjoyed.
Right now I am reading: :The Power of the Subconscious Mind" by Joseph Murray.
Top 3 favorite travel newsletters/magazines/blogs: The Expedia Viewfinder Travel Blog (but I must admit I am a regular contributor to the blog), The New York Times Travel section, Thrillist.com.
Favorite travel website(s)—besides JohnnyJet.com, of course! This is tough to narrow down! There are so many. Of course I love JJ.com! Off the top of my head…thecultureist.com, travelettes.net, wanderlustandlipstick.com/blog.
5 things you bring on a plane: iPad, iPhone, ear plugs, waterbottle, snacks.
What do you always seem to forget? I always seem to underestimate the cold. Being from Southern California I'm simply not wired to think about cold weather. So I always tend to forget to bring enough warm alternatives. 
What do you like least about travel? Jetlag—cliché, I know.
What do you want your loved one to buy you from an airport Duty Free store? Nothing.
Favorite travel app(s): Detour. It is a new company started by the former CEO of Groupon. Detour provides podcast audio tours that you can listen to while walking the streets of your destination.
Most embarrassing travel moment: Once in Lebanon, I was not yet privy to social norms in regards to gender. I wasn't aware that in the particular community where I was visiting friends of friends, it was not appropriate for a woman to be in a room alone with men she did not know. While at someone's home, I walked out onto the balcony where two men where engrossed in conversation. Instead of getting a look at the view, I got a stern reprimand in a language I did not understand. Luckily for me, I was rescued by a woman at the party who joined us on the balcony with a nervous smile, righting the erroneous male-to-female ratio. 
I'm embarrassed but I haven't been to: Amsterdam.
Worst travel moment: You don't want to know. But if your curiosity is getting the best of you, read this post on my site.
What's your dream destination? Japan. I've yet to really explore that country.
Favorite travel charity: Pencils of Promise.
Best travel tip: Don't be afraid to travel alone. The experience just might change your life.