Want to know how to travel in style, just like the pros? We check in with frequent fliers to find out how often they fly, their favorite destinations and what they never leave home without.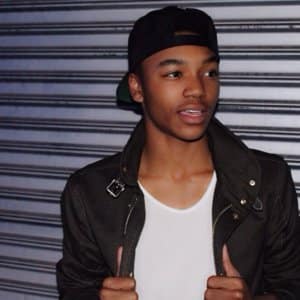 Name: Josh Levi
Occupation: Performer
Hometown: Houston, TX
Website: JoshLeviWorld.com
Twitter: @JoshLeviWorld
Facebook: Josh Levi
Instagram: joshleviworld
Short bio: Josh Levi is a singer, songwriter, dancer, actor, and native Houstonian. He is most known for becoming a top finalist on the most recent season of The X Factor (USA), and his two-season run as Darius Merriweather on NBC's Friday Night Lights. Recently, Josh has been touring internationally and continues to pursue his career with a newfound fan base, #LeviNation.
How often do you fly? Almost twice a month.
How many countries have you been to? I've been to 4.
How many continents have you been to? 3
Earliest travel memory: Chewing gum to prevent ear pain when I was about 5.
Favorite American city: Los Angeles.
Favorite international city: London.
Least favorite country: I don't have one yet.
Favorite airline: United.
Aisle or window: Window.
Favorite airport lounge: United Club.
Favorite U.S. airport: Intercontinental Airport, Houston, Texas.
Favorite hotel: The Venetian in Las Vegas.
Favorite island: Barbados.
Favorite beach: Malibu.
Favorite fancy restaurant: The Ivy.
Favorite hole-in-the-wall: Harold's Chicken on Stoney Island Blvd, Chicago.
Favorite fruit: Mango.
Favorite food: Waffles.
Least favorite food: Green peas.
Drink of choice (in the air and on the ground): Water, sparkling water or coffee.
Favorite travel movie(s): Mortal Instruments: City of Bones, Mr. Peabody & Sherman.
Favorite travel show(s): Twisted, New Girl.
Favorite travel book(s): "City of Bones," "MockingJay," "The Fault In Our Stars."
Right now I am reading: "Insurgent" by Veronica Roth.
5 things you bring on a plane: iPhone, laptop, book, snapback, guardian.
What do you always seem to forget? My Pop-Tarts :(
What do you want your loved one to buy you from an airport Duty Free store? I am a single dingle ringle, but wherever she is visiting, I would enjoy something simple and of symbolic meaning of the culture or history. Are you can never go wrong with designer cologne.
Most embarrassing travel moment: Getting lost in the airport and missing my flight because I couldn't find the gate.
Worst travel moment: Thinking I left my phone in the SUV after going through security in Toronto, and looking for it for 30 minutes like a lost sheep.
What's your dream destination? Monte Carlo or Belgium.
Best travel tip: Wash your hands often :)