Want to know how to travel in style, just like the pros? We check in with frequent fliers to find out how often they fly, their favorite destinations and what they never leave home without.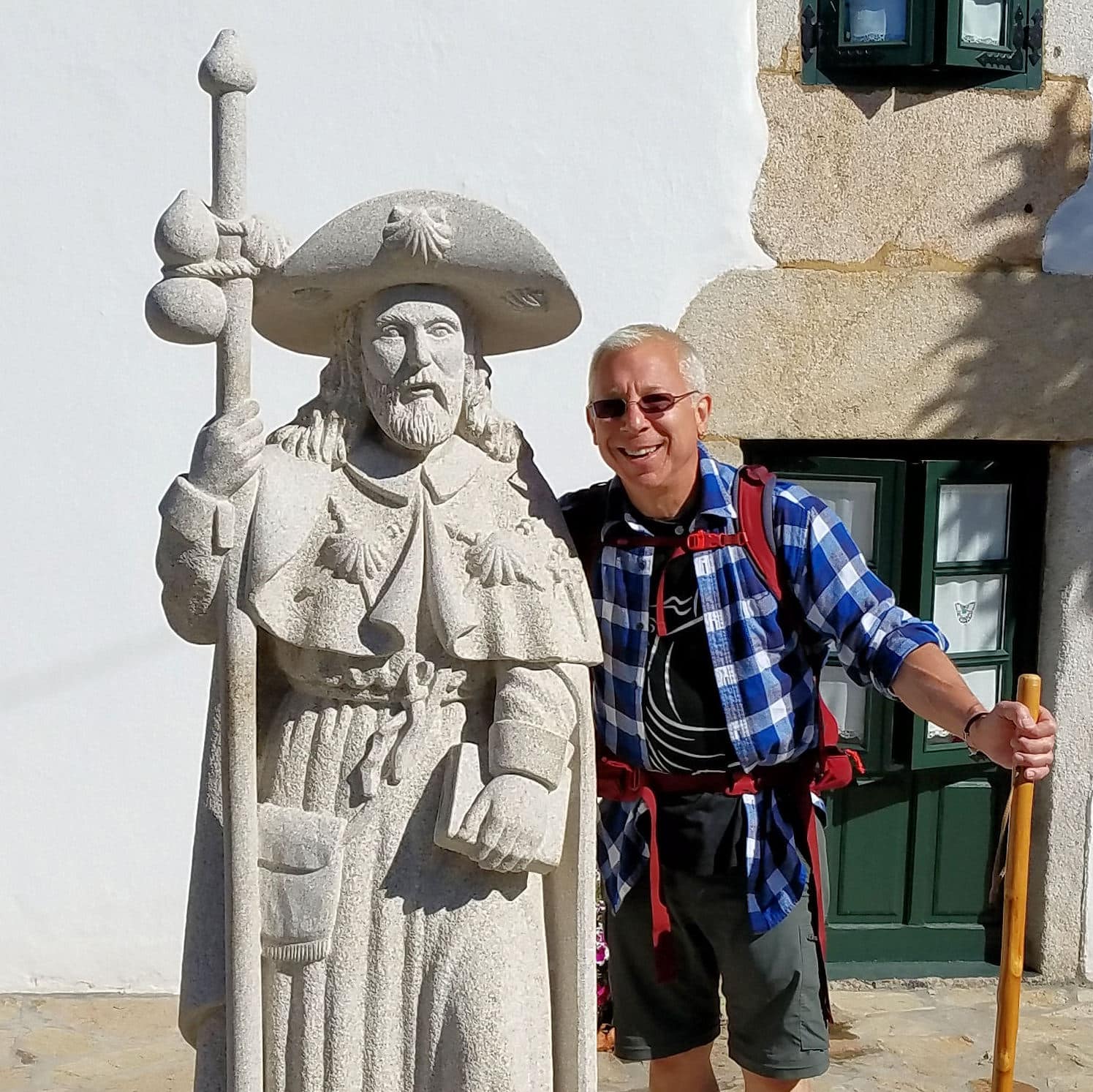 Name: Jeff Titelius
Occupation: Travel Writer, Editor-in-Chief: EuroTravelogue.com
Hometown: Wanaque, New Jersey 
Residence: Mount Dora, Florida
College: Ramapo College of New Jersey
College major: Business/Environmental Science
Website: EuroTravelogue.com 
Twitter: @jefftitelius, @eurotravelogue, @eurotravelog, @pilgrimtravelog
Facebook: /EuroTravelogue
Pinterest: /EuroTravelogue
Instagram: jefftitelius
YouTube: /EuroTravelogue
Short bio: I am a freelance travel writer inspired by Europe—storybook villages nestled in majestic settings, magnificent art and architecture, intriguing cultures and histories, and the visual romance of idyllic settings. Wanderlust courses through my veins and my passion for exploring new places runs deep.
How often do you fly? Not enough.
How many countries have you been to? 16
How many continents have you been to? 3
Earliest travel memory: Walt Disney World in 1973.
Favorite American city: San Francisco.
Favorite international city: Florence, Italy.
Favorite World Heritage Site: Notre Dame de Chartres, France and St. Peter's in Rome.
Favorite airline: Lufthansa.
Favorite aircraft type: 747-400.
Aisle or window: Window.
Favorite airport lounge: Delta.
Favorite U.S. airport: Orlando (MCO).
Favorite international airport: Amsterdam Schiphol (so far) but like Munich too.
Favorite hotel: Hotel Monna Lisa in Florence (that is correct spelling).
Favorite cruise line: Viking Cruises.
Favorite travel credit card: My credit union Visa.
Favorite island: British Virgin Islands.
Favorite beach: Trunk Bay (St. John).
Favorite fruit: Peach.
Favorite food: Pasta.
Least favorite food: Beef. 
Drink of choice (in the air and on the ground): Wine and a bottle of sparkling water.
Favorite travel movie(s): Midnight in Paris, Under the Tuscan Sun (LOVE LOVE LOVE), Letters to Juliet, Mamma Mia, Before Sunrise, Da Vinci Code, Sound of Music.
Favorite travel show(s): Nat Geo, BBC.
Favorite travel book(s): City of Falling Angels; Under the Tuscan Sun; The Geography of Bliss; Eat, Pray, Love (book only-bad movie), The Labyrinth; My House in Umbria.
Right now I am reading: A Year in the World: The Venice Experiment.
Top 3 favorite travel newsletters/magazines/blogs: Afar, NatGeo Traveler, From the Deck Chair.
Favorite travel website(s)—besides JohnnyJet.com, of course! Cultureist, Lonely Planet, Nat Geo/Travel.
5 things you bring on a plane: WATER, snacks, iPad, journal, sanitizer.
What do you always seem to forget? Ear buds. 
What do you like least about travel? Lines at the airport.
What do you want your loved one to buy you from an airport Duty Free store? Chocolate.
Worst travel moment: Going through customs in Miami after returning from cruise to Aruba and having every zipper, pocket and flap searched with fine-toothed comb.
What's your dream destination: Tibet, Lapland.
Favorite travel charity: World Wildlife Fund.
Best travel tip: Make friends with everyone you meet along the way and savor the journey as well as the destination.