Want to know how to travel in style, just like the pros? We check in with frequent fliers to find out how often they fly, their favorite destinations and what they never leave home without.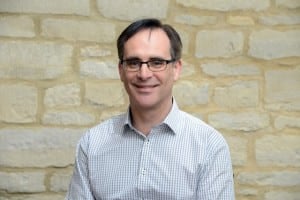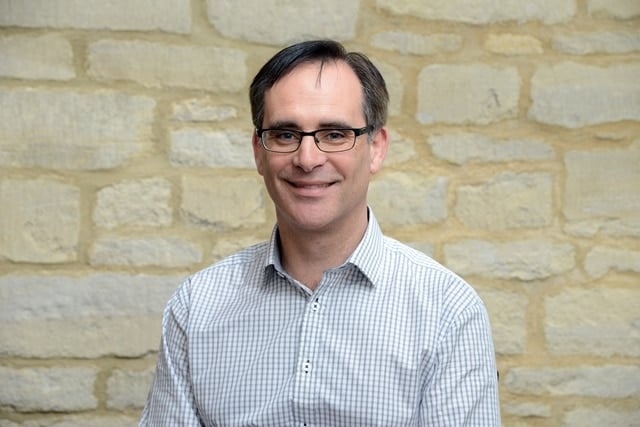 Name: Ian Simkins           
Occupation: CEO of Audley Travel
Hometown: Witney, Oxford, England
Residence: Witney, Oxford, England
College: University of Keele
College major: Economics and Computer Science
Website: audleytravel.com
Twitter: @audleytravel
Facebook: Audley Travel
Pinterest: Audley Travel
Google+: Audley Travel      
Instagram: @audleytravel
Short bio: A life-long traveler and economics major, Ian Simkins got his first job in the banking world but quickly turned in his sports coat for a rucksack and charted out a career in the travel industry. As CEO of Audley Travel, Ian has embraced the company's vision to educate discerning travelers through tailor-made experiences and led its international expansion into the North American market with the opening of Audley's new office in Boston, MA.
How often do you fly? At least once a month.
How many countries have you been to? I've lost count!
How many continents have you been to? 5
Earliest travel memory: When I was 7 my family had friends who lived on the Caribbean island of Antigua. It was out of this world. We stayed at their house that backed on to one of the 365 beaches for 3 weeks, embracing the local lifestyle feeling truly immersed in the laidback island culture.
Favorite American city: Boston (luckily, as that is where our new office is located).
Favorite international city: Seville. I worked in Spain and love the country and proposed to my wife in Seville on a trip we took there.
Least favorite country: There's always something to love about a country foreign to your own.
Country with the meanest immigration officers: Luckily no mean ones just long queues.
Favorite World Heritage Site: Can I have two? Angkor Wat and the Pont Du Gard, France.
Favorite airline: Virgin.
Favorite aircraft type: The new a380 is amazing.
Aisle or window: Aisle on short haul/window, long haul.
Favorite airport lounge: Virgin's Heathrow lounge.
Favorite U.S. airport: Boston Logan International.
Favorite international airport: Singapore's Changi airport.
Favorite hotel: Generally I love the surprise of staying in lesser-known hotels that our Country Specialists have discovered as they give you an immersive look at local culture; but Amam Resorts would be my favorite small chain of boutique hotels.
Favorite cruise line: Belmond's small collection of river cruises is wonderful.
Favorite travel credit card: AmEx earning Avios with British Airways.
Favorite island: Gili Islands just off Lombok, Indonesia.
Favorite beach: As above, Gili T has awesome beach parties while Gili Air offers beautiful secluded beaches.
Favorite fancy restaurant: Raffles, Singapore.
Favorite hole-in-the-wall: Royal Oak in Ramsden, Oxfordshire—a tiny pub near our office in Witney, England.
Favorite bar: The Parrot, Forest Green, Surrey, UK.
Favorite fruit: Strawberries.
Favorite food: Tom Yum Soup.
Least favorite food: I east most things but did wince at spider.
Drink of choice (in the air and on the ground): Mojito.
Favorite travel movie(s): I saw The Hangover for the first time on BA inaugural flight to Vegas—it certainly set the scene.
Favorite travel show(s): Simon Reeve's BBC travel documentaries in little-known areas of the world.
Favorite travel book(s): "The Open Road"—Pico Iyer.
Right now I am reading: JohnnyJet blog posts.
Top 3 favorite travel newsletters/magazines/blogs: Geographical Magazine of the Royal Geographical Society, Afar, Audley Traveller.
Favorite travel website(s)—besides JohnnyJet.com, of course!: AudleyTravel.com.
5 things you bring on a plane: Carry-on luggage, passport, toothbrush, phone & earphones.
What do you always seem to forget? Travel plug.
What do you like least about travel? Forgetting essentials (like my travel plug).
What do you want your loved one to buy you from an airport Duty Free store? Anything Clarins.
Favorite travel app(s): BA.com.
Most embarrassing travel moment: Reading the flight board wrong and ending up at the wrong flight for Turin (Italy) as the right flight for Turin departed.
Worst travel moment: Being caught short at the Cairo airport, always carry some Imodium!
What's your dream destination? Working in travel I get asked this question a lot and still haven't come up with the answer but somewhere that has a beautiful beach, great skiing and rich in culture all mixed into one…that would be a quite a dream!
Favorite travel charity: Free the Children—we have recently gotten very involved with them and are looking for ways that tourism can help benefit some of the communities they serve.
Best travel tip: Take the path less traveled by, it makes all the difference…