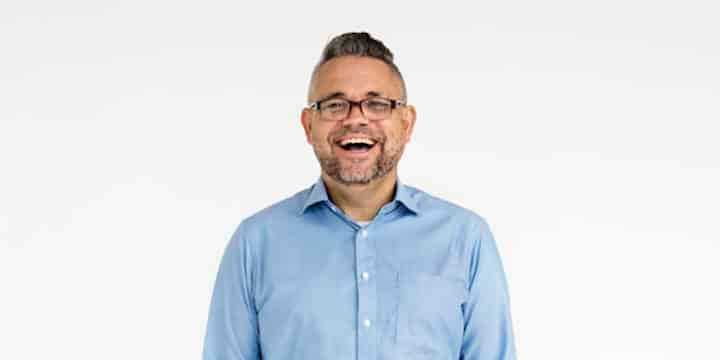 Want to know how to travel in style, just like the pros? We check in with frequent fliers to find out how often they fly, their favorite destinations and what they never leave home without.
Name: Evo Terra
Occupation: Digital Strategist
Hometown: Many, but if I had to pick one, I'd say Phoenix, AZ
Residence: Bangkok, Thailand
College: University of Oklahoma/University of Phoenix
College major: Marine Biology at the first, Computer Information Systems for the second
Website: shevo.wtf
Twitter: @evo_terra
Facebook: Evo Terra
Instagram: evo_terra
Pinterest: The Opportunistic Travelers
Google+: Evo Terra
YouTube: Evo Terra
Short bio: After my year abroad—13 countries on three continents—I've decided to make Bangkok my home base for 2016. I'm providing services for a select group of clients, focused on podcasting, media distribution, and strategic consulting services.
My podcasting CV tells the story best. I started podcasting on October 14, 2004. According to Podcast Alley, I was the 40th podcaster ever. I'm also the co-author of "Podcasting for Dummies" and "Expert Podcasting Practices for Dummies." I launched and managed a network of over 700 audiobooks released in serialized podcast form. I've spent over a decade in or adjacent to the C-Suite in marketing departments or digital agencies focused on new media and innovation. Today, I still share my stories with the world via podcasts.
How often do you fly? 5-6 times a year.
How many countries have you been to? 25?
How many continents have you been to? 4
Earliest travel memory: My family's annual road trip across the state for my birthday. It was good to be the only summer baby!
Favorite American city: I lived in Los Angeles for five years and loved almost every moment of it. If I had to go back and could pick anywhere, that would likely be it. The South Bay area, to be specific.
Favorite international city: It's hard not to say Hong Kong, though Copenhagen runs a close second.
Least favorite country: I don't have one yet.
I have no desire to go to: Active war zones.
Friendliest people in the world: Thais, of course!
Country with the meanest immigration officers: The good old US of A. I was just back and grilled by the border agent "What's the purpose of your visit?" To which I replied: "I'm a citizen of this country." He wasn't happy with my answer. Jerk.
Favorite World Heritage Site: Angkor Wat.
Favorite airline: Finnair.
Favorite aircraft type: Huge and well built.
Aisle or window: Aisle.
Favorite airport lounge: I'm not a fan of airports, so I don't spend much time lounging.
Favorite U.S. airport: Phoenix Int'l Airport
Favorite international airport: The next one I'm traveling to.
Favorite hotel: I like quaint little boutique places in any city.
Favorite cruise line: Not a cruise person, sorry.
Favorite travel credit card: Chase Sapphire.
Favorite island: Ko Tao, Thailand.
Favorite beach: San Onofre, California.
Favorite National Park: The Grand Canyon.
Favorite fancy restaurant: Roy's, anywhere.
Favorite hole-in-the-wall: Jack's Bar, Bangkok.
Favorite airport restaurant: Any place that serves local food and craft beer.
Favorite bar: The Hungry Monk, Chandler AZ.
Favorite fruit: Kiwi.
Favorite food: Laab moo.
Least favorite food: Brussels sprouts.
Drink of choice (in the air and on the ground): Craft beer.
Favorite travel movie(s): Snakes on a Plane.
Favorite travel show(s): No Reservations.
Favorite travel book(s): I don't think I've ever read a travel book.
Right now I am reading: "Out on the Wire: The Storytelling Secrets of the New Masters of Radio."
Top 3 favorite travel newsletters/magazines/blogs: I get my travel info from a variety of curated sources, apps and aggregate feeds.
Favorite travel website(s)—besides JohnnyJet.com, of course! See above.
5 things you bring on a plane: Kindle. Snacks. Pen. Earbuds. Pants.
What do you always seem to forget? The right travel adaptor for my device. Now I have three of everything.
What do you like least about travel? The physicality. I just want to be at my destination immediately.
What do you want your loved one to buy you from an airport Duty Free store? Is it OK if I ask her to buy less? Because dang…
Favorite travel app(s): TripIt.
Most embarrassing travel moment: Showing up to the airport for an international flight without my passport.
I'm embarrassed I haven't been to: South America.
Worst travel moment: Punching a pilot. It hasn't happened yet, but it's only a matter of unlimited time.
What's your dream destination? Mars.
Favorite travel charity: I don't know of any. Does that make me seem shallow?
Best travel tip: Plan less. That leaves room for serendipity. Or panic.