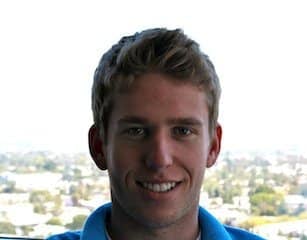 Want to know how to travel in style, just like the pros? We check in with frequent fliers to find out how often they fly, their favorite destinations and what they never leave home without.
Name: Ben Schlappig  
Occupation: Travel consultant (pointspros.com) and blogger (onemileatatime.net)
Hometown: New York
Residence: Tampa
Twitter: @Onemileatatime
Facebook: Facebook.com/Onemileatatime
Bio: Ben is a travel consultant, travel writer, and avid points collector living in Florida. He travels over 300,000 miles per year and spends around 100 nights per year in hotels. He has visited over 40 countries on six continents, and loves sharing tricks about how others can use miles and points to do the same. In 2010 Ben founded PointsPros.com, a travel consulting service to help people utilize their miles for dream vacations.
How often do you fly: Typically around 300,000 miles/year. I take at least one international trip and several domestic trips per month.
How many countries have you been to: 47
How many continents have you been to: 6
Favorite American city: Los Angeles
Favorite international city: Hong Kong
Least favorite country: Qatar
Favorite World Heritage Site: The Taj Mahal – words can't do it justice
Favorite airline: Three way tie between Lufthansa, Swiss, and Cathay Pacific
Favorite aircraft type: 747 for style, A380 for comfort
Aisle or window: Aisle
Favorite airport lounge: Lufthansa First Class Terminal in Frankfurt
Favorite U.S. airport: Detroit Airport (DTW)
Favorite international airport: Singapore Changi
Favorite hotel:  InterContinental Hong Kong – the views are unparalleled
Favorite fancy restaurant: BOA in West Hollywood  
Favorite hole in the wall: The Cow in Queenstown, New Zealand
Favorite food: Anything Italian
Favorite travel movie(s): Despite the depressing message, "Up in the Air"
Five things you bring on a plane: MacBook Air, Bose Quiet Comfort 15 headphones, travel magazines, a travel wallet with all the necessities, and chocolate for the crew
What do you always seem to forget: An international adapter; fortunately hotels and airline lounges usually have spares
Most embarrassing/worst travel moment: I was flying in Qantas first class from Melbourne to London via Singapore. When we landed in Singapore I completely forgot to change out of my pajamas that were distributed at the beginning of the flight, and figured it wouldn't be a big deal to visit the lounge in pajamas. Let's just say that wasn't the case, and the horrendous looks I received that night have ensured I change out of my pajamas at least an hour before landing nowadays.
What's your dream destination: Of the places I haven't been, I'd have to say Bora Bora.
Favorite travel website(s) – besides JohnnyJet.com, of course!: BoardingArea.com (though perhaps I'm a bit biased) and FlyerTalk.com are where I spend most of my time
Best travel tip: Be nice. Understandably people get stressed out when traveling nowadays, though you'll get a lot further with a good attitude.