Want to know how to travel in style, just like the pros? We check in with frequent fliers to find out how often they fly, their favorite destinations and what they never leave home without.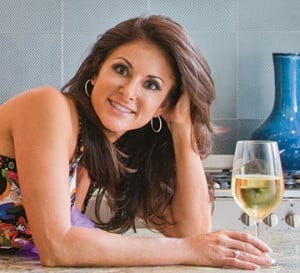 Name: Barbara McNally
Occupation: Founder of Mother Lover Fighter Sage foundation and author of "Unbridled: A Memoir"
Hometown: Coronado, California
Residence: San Diego, California
Website: unbridledfreedom.com and motherloverfightersage.com
Twitter: @LiveUnbridled
Facebook: Live Unbridled
Bio: Once living the American dream, Barbara McNally impulsively shed her cookie-cutter life and ventured overseas to explore her Irish roots and find her inner self. She shares her story in "Unbridled: A Memoir."
Barbara is the founder of Mother Lover Fighter Sage, a foundation dedicated to providing women with opportunities for growth and self-discovery. With a master's degree in physical therapy, Barbara is an advocate for self-care, particularly for caregivers. Twice a year the foundation provides a Spa Day for wives of wounded warriors. Mother Lover Fighter Sage also funds programs and organizations like Project Sarah and San Diego Writers, Ink, bringing speakers and events to women to help them access their personal strengths and potential.
How often do you fly? As often as possible! Once a year I travel across the pond to Ireland, once a year to Asia and frequently through our own backyard (North America).
How many countries have you been to? 13: Spain (including the Canary Islands), Italy, France, Switzerland, United Kingdom, Ireland, Brazil, Argentina, Peru, Mexico, Jamaica, South Africa, Thailand.
How many continents have you been to? 5
Favorite American city? San Diego.
Favorite international city? Dublin.
Favorite airline? American Airlines.
Favorite aircraft type? Preferably one that has a first class cabin! (Who doesn't love flying first class?)
Aisle or window? Window.
Favorite airport lounge? American Airlines Admirals Club lounge in San Diego—the staff is terrific.
Favorite U.S. airport? San Diego.
Favorite international airport? Shannon, Ireland.
Favorite hotel? Two favorites: The luxurious Ashford Castle in Galway, Ireland and the sunny Sandals Royal Plantation in Ocho Rios, Jamaica.
Favorite island? Jamaica and Ireland are two places I return to again and again.
Favorite fancy restaurant? Chef Stefan Matz creates amazing local, seasonal dishes at Ashford Castle. The very posh George V Dining Room was originally built by the Guinness family to host dinner parties for the Prince of Wales.
Favorite hole in the wall? Any pub in Ireland—you can't go wrong with toasties with cheese.
Favorite travel movie: The Quiet Man with John Wayne and Maureen O'Hara.
Favorite travel show(s): CNN's Anthony Bourdain: Parts Unknown.
Favorite travel book(s): "How Stella Got Her Groove Back."
Five things you bring on a plane? The essentials: my passport, money, itinerary, a change of clothes, and a good book.
What do you always seem to forget? To exchange currency for the country I'm traveling to before I get there. It's always good to have cash for cabs and such.
Favorite travel iPhone app(s): International calling app to talk to my daughters in California.
Most embarrassing/worst travel moment: My first trip to Jamaica: I stayed at Hedonism alone. I bought "Bob Marley" on the shuttle bus to the resort to relax, but couldn't help feeling like a prude at the nude beach!
What's your dream destination? I keep going back to my two dream destinations: Ireland, to return to my roots, and Jamaica, because I love the island's heart and soul.
Best travel tip: Have a positive attitude! My travel mantras are: "This will be fun" and "Part of the adventure is getting lost."