Want to know how to travel in style, just like the pros? We check in with frequent fliers to find out how often they fly, their favorite destinations, and what they never leave home without.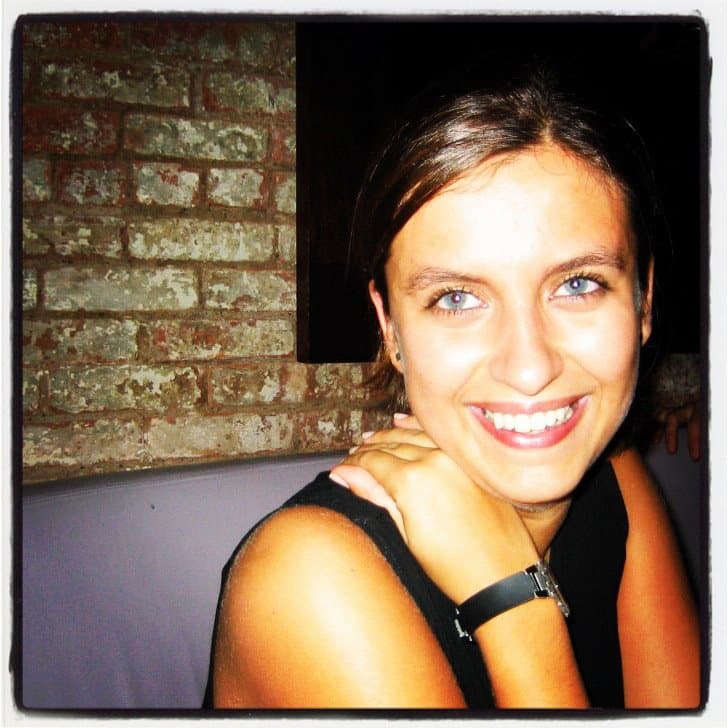 Name: Ana Silva O'Reilly
Occupation: Strategic Marketing, Social Media Consultant and Luxury Travel Blogger/Writer
Hometown: Lisbon, Portugal
Residence: Henley on Thames, United Kingdom
Website: MrsOAroundTheWorld.com
Twitter: @mrsoaroundworld
Facebook: Mrs. O Around the World
Short Bio: Ana Silva O'Reilly is a 30-something globe trotter who finds her peace and quiet on a long-haul business class flight to somewhere warm. Sand on her colourful toes and salt in her hair on a beach somewhere means happiness to her. With a nice piña colada in hand, of course. On a global quest for shoes, she's currently operating a strict one-in one-out policy, but never gives up. A city girl at heart, she moved to the quiet English countryside for love, and lives her travel dreams through her award-winning alter-ego and travel blog Mrs. O Around the World. She can also be serious, when she puts her international marketing and social media consulting skills or her MBA at work.
How often do you fly: At least twice a month (4 segments)
How many countries have you been to: No idea…but I am going to say around 30. Not keen on ticking the boxes.
How many continents have you been to: 5, actually! Never crossed my mind.
Favorite American city: Ohhhhh a tough one! I am going to say New York.
Favorite international city: I adore Milan. And Lisbon, and Barcelona.
Least favorite country: Russia, I am sorry!
Favorite World Heritage Site: It has to be Rio de Janeiro!
Favorite airline: British Airways
Favorite aircraft type: No idea, don't speak plane
Aisle or window: Aisle
Favorite airport lounge: BA Concorde Room at London Heathrow T5
Favorite U.S. airport: Not a huge fan…I am going to say EWR as it has more shops than others
Favorite international airport: London Heathrow T5 – the place before every adventure
Favorite hotel: At the Sheraton Lisbon, everyone knows my name, and I love it. But the coolest place? The Blue Palace in Crete, Greece. Heaven in Europe.
Do you unpack into the dresser/closet? Or live out of your suitcase?: Always unpack as soon as I arrive.
Favorite cruise line: Only been on one which I quite enjoyed, but wouldn't be fair to single it out.
Favorite island: Moorea in French Polynesia
Favorite fancy restaurant: Hakkasan in London
Favorite hole in the wall: Any beach hut in Portugal with fresh seafood and grilled fish.
Favorite fruit: Watermelon if in season. Also got a thing for lychees (especially in cocktails).
Favorite food: Grilled red mullets and roasted green pepper salad. And white wine sangria, of course.
Least favorite food: I can't do spice that well…So you get the idea.
Drink of choice (In the air and on the ground): Gin & tonic and champagne
Favorite travel movie(s): Up in the Air
Favorite travel show(s): Anything by Simon Reeve (BBC series)
Favorite travel book(s): Europe at 186 MPH
by Tom Chesshyre
Right now I am reading: The Tao of Twitter
by Mark Schaeffer
Top 3 favorite travel newsletters/magazines/blogs: Sunday Times Travel Magazine is my favourite print mag. I love hg2.com and globalgrasshopper.com for inspiration.
Favorite travel website(s) – besides JohnnyJet.com, of course!: I login at ba.com pretty much every day, afar.com is also good. And mine, surely??
Five things you bring on a plane: Lip balm, pashmina, decent sized handbag which can fit everything, contact lens solution, and now my iPad Mini.
What do you always seem to forget: To charge my iPad!
What do you want your loved one to buy you from an airport duty-free store? Anything from Montblanc!
Favorite travel iPhone app(s): British Airways, Accuweather, Hg2
Most embarrassing travel moment: Enjoying what looked like chicken at a nice restaurant in Paris. When I reordered (twice), I finally asked what it was.. to be told it was frog's left. I couldn't even digest what I had until then. I am a big fan nowadays, but these were the 80's and I was 10…
Worst travel moment: Missing a connection at Casablanca airport in Morocco (airline's fault!) and having to stay overnight at this awful hotel. Worse still? Knowing I would have to go back and do the same two weeks later, and this time around, on my own!
What's your dream destination: Anywhere with nice white sandy beaches and no crowds. With a piña colada in hand!
Favorite travel charity: I always contribute to BA's Flying Start, but that is because they collect loose change on board. I should look into others, thank you for raising this issue.
Best travel tip:  Understand airline and hotel points – I see so many of my friends missing out on great travel opportunities simply because they are "lazy".