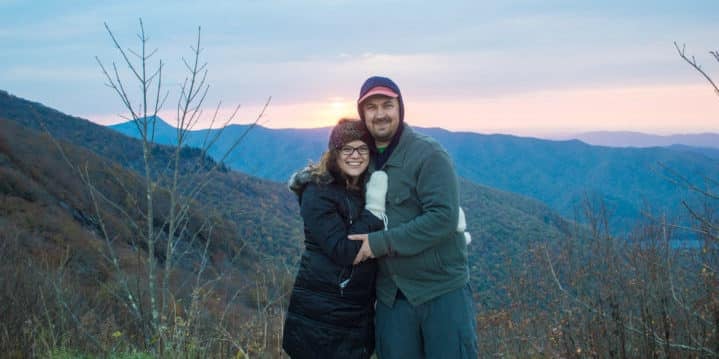 Want to know how to travel in style, just like the pros? We check in with frequent fliers to find out how often they fly, their favorite destinations and what they never leave home without.
Name: Amy Hartle
Occupation: Travel Blogger & Freelance Writer
Hometown: Daytona Beach, FL
Residence: New Hampshire
College: Plymouth State University
College major: Musical Theatre
Website: twodrifters.us
Twitter: @twodriftersxo
Facebook: Two Drifters
Instagram: twodriftersxo
Pinterest: Two Drifters
Short bio: Amy is a travel blogger & writer who currently resides in New England with her husband.
How often do you fly? Several times per year.
How many countries have you been to? 16
How many continents have you been to? 3
Earliest travel memory: Enjoying the beach at Hilton Head, South Carolina with my family, age 4.
Favorite American city: NYC.
Favorite international city: Edinburgh.
Least favorite country: None, I've loved them all!
I have no desire to go to: The middle of the Amazon jungle.
Friendliest people in the world: Canadians.
Country with the meanest immigration officers: UK!
Favorite World Heritage Site: Historic Centre of Salzburg.
Favorite airline: Virgin.
Favorite aircraft type: Boeing 777.
Aisle or window: Aisle.
Favorite airport lounge: I've yet to discover the delights of the airport lounge.
Favorite U.S. airport: Orlando.
Favorite international airport: Edinburgh.
Favorite hotel: Fairmont Chateau Lake Louise.
Favorite cruise line: Royal Caribbean.
Favorite travel credit card: Chase Sapphire Preferred Card.
Favorite island: Rottnest Island, Western Australia.
Favorite beach: Cable Beach, Broome, Western Australia.
Favorite National Park: Great Smoky Mountains National Park.
Favorite fancy restaurant: Albert Bistro, Brasov, Romania.
Favorite hole-in-the-wall: White Duck Taco, Asheville, NC.
Favorite airport restaurant: Starbucks!
Favorite bar: The Three Needs, Burlington, VT.
Favorite fruit: Banana.
Favorite food: Macaroni & cheese.
Least favorite food: Anything raw.
Drink of choice (in the air and on the ground): Rum & Coke.
Favorite travel movie(s): Almost Famous.
Favorite travel show(s): Departures.
Favorite travel book(s): "On the Road" by Jack Kerouac.
Right now I am reading: "The Shadow of the Wind" by Carlos Ruiz Zafon.
Top 3 favorite travel newsletters/magazines/blogs: Adventurous Kate, Flora the Explorer, This Battered Suitcase.
Favorite travel website(s)—besides JohnnyJet.com, of course! Two Monkeys Travel, The Planet D, Skyscanner.
5 things you bring on a plane: Fully stocked playlist, book, baby wipes, lip gloss/chapstick, socks.
What do you always seem to forget? Gum, a pen.
What do you like least about travel? Lugging heavy carry-ons around the airport!
What do you want your loved one to buy you from an airport Duty Free store? Perfume or booze.
Favorite travel app(s): Skyscanner.
Most embarrassing travel moment: Getting into a stranger's car at an airport, thinking it was my friends!
I'm embarrassed I haven't been to: Thailand.
Worst travel moment: Getting stuck in our campervan up a dark, mountainy dirt road at midnight, and being unable to turn around.
What's your dream destination? Antarctica or Peru.
Favorite travel charity: Global Animal.
Best travel tip: On a long flight, do all your normal pre-bedtime routines (brush your teeth, meditate, etc.) and you'll find you have a restful night's sleep!