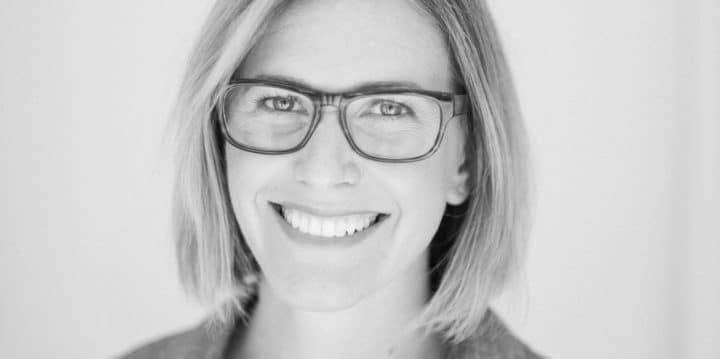 Want to know how to travel in style, just like the pros? We check in with frequent fliers to find out how often they fly, their favorite destinations and what they never leave home without.
Name: Alison Hotchkiss 
Occupation: Destination Wedding + Event Planner, Author ("All the Essentials Wedding Planner" & "Destination Wedding Planner: The Ultimate Guide to Planning a Wedding from Afar"), Mom/wife, Public Speaker, Surfer, Adventurer
Hometown: Norwalk, CT
Current residence: Sausalito, CA 
College: Colorado State University
Major: Natural Resource Recreation and Tourism
Website: alisonevents.com and eventspaceconsulting.com
Twitter: @alisonevents
Facebook: Alison Events 
Instagram: alison_events
Pinterest: Alison Events
Short bio: My passions are to travel, meet new people and learn something new every day. This is true in both my personal life and in my career. I've been in the event business for 18 years and have traveled the world producing over 400 hundred events in 10 countries—each expanding my horizons in some way. Today I'm constantly seeking projects that expose me to new challenges. Whether that's doing an event in a new city, or using technology in a whole new way, or bringing an ambitious idea to life, I'm game.
I enjoy creating completely original, utterly unforgettable events. But, most importantly, I want it to be a reflection of my clients. If you want zombies at your 50th birthday party, or a Beatles-go-to-India themed wedding, we'll make it happen. To do that, I look for clients who are adventurous, open to collaborating and up for doing something that's never been done. Like creating a magical ceremony under 200-year-old redwoods, or even having Chris Martin from Coldplay perform for your first dance. (Yes, this happened!)
My team and I do six to eight weddings a year both in northern California and across the globe. Our strengths compliment each other, allowing us to be a rare combination of visionary and detail-oriented, as well as intensely dedicated and laid back. We're all aware of the latest trends, but don't feel compelled to follow them. We know, and appreciate, all of the classic rules of etiquette, and we can either follow them "to a T," or throw them out the window. And, we understand the challenges that come with merging families and cultures. Having just gotten married, I'm well versed in diplomacy.
Because we push ourselves to do and try new things our motto is: keep calm and trust the answer will emerge. As a result, we create events that are one of a kind, yet always approachable and comfortable. And, of course, an experience you'll love and remember.
When I'm not working on an event, I live in Sausalito with my husband, daughter, Vivienne, and two cats, Miso and Tofu. To recharge, I surf, cook, and explore this amazing planet.
How often do you fly? About 75,000 miles a year.
How many countries have you been to? Over 40
How many continents have you been to? 5
Earliest travel memory: Skiing in the rocky mountains with my dad (well I was on his shoulders—apparently most the time—I was 4) 
Favorite American city: Montauk, NY. Being an avid surfer, and having grown up on the East Coast, this is one of those quintessential surfer/beach towns. All things nautical and great beaches, it's a favorite weekend getaway. 
Favorite international city: Sydney. Loved being in Sydney. It has the comfort of it being English-speaking but much more stylish than any U.S. city I have been in, and of course, great weather. Great food, nice people and easy to get around.
Least favorite country: Reykjavik, Iceland. I was just overall disappointed in the level of friendliness there. The countryside is beautiful, however.
I have no desire to go to: I am open to going anywhere so this doesn't exist for me.
Friendliest people in the world: People in the southern U.S. states, Mexicans are always friendly, Costa Ricans as well…
Country with the meanest immigration officers: Honestly I think all immigration officers are high on their horse. It's just the job….
Favorite World Heritage Site: Angkor in Cambodia.
Favorite airline: United, I put all my eggs in that basket so they take good care of me. 2nd favorite is probably Swiss Airlines.
Favorite aircraft type: Boeing 777. Aisle on long flights; window for short flights or on segments I know will have a view.
Favorite U.S. airport: SFO, I know it like no other. 2nd is LAX.
Favorite international airport: Switzerland, they have the best food options.
Favorite hotel: My favorite hotels are Amangiri, Amanyara, Aman Tokyo so many but love the Aman hotels, as well as Auberge, which is my 2nd favorite hotel group.
Favorite cruise line: Never been, not interested in ever going unless someone can convince me otherwise…
Favorite travel credit card: Chase United.
Favorite island: Harbour Island, Bahamas.
Favorite beach: Bolinas, CA (great surfing!).
Favorite National Park: Yosemite.
Favorite fancy restaurant: French Laundry, Yountville, CA.
Favorite bar: Anything with a good juke box.
Favorite fruit: Mangos.
Favorite food: Pizza from Delfina in SF.
Least favorite food: Brains and tongues just cause they are exactly that.
Drink of choice (in the air and on the ground): Bloody Mary on the plane and Dirty Martini/Belvedere on the ground.
Favorite travel movie(s): The Motorcycle Diaries.
Favorite travel show(s): I was obsessed with Anthony Bourdain, since that ended I have been lost.
Top 3 favorite travel newsletters/magazines/blogs: Huffington Post, Travel and Leisure, Sunday NY Times Travel. 
Favorite travel website(s)—besides JohnnyJet.com, of course! TripAdvisor, Tablet Hotels, SLH.com, mrandmrssmith.com.
5 things you bring on a plane: A full season of a new show and a fresh podcast, thick socks, Weleda sage deodorant, eye cream, lip balm and hand lotion, an energy bar, Haribo gummy bears, bottle of water (in my own container so I can refill), cashmere scarf, laptop, noise-canceling headphones, and mints.
What do you always seem to forget? My adapter.
What do you like least about travel? Sitting next to smelly, talkative, or people who take up more room than allocated.
What do you want your loved one to buy you from an airport Duty Free store? Something food-related.
Favorite travel app(s): Google Translate, Waze, Uber, airportguru.
Most embarrassing travel moment: I was traveling in Cuba with a girlfriend about 10-years ago and we had been hanging out with some local guys. We went dancing and drinking and ended up at a small coffee shop at the end of the night. Everyone was speaking Spanish of course and having only known a little Spanish I was struggling to keep up. One of the guys turned to me and said, "Hey want to go make out" in Spanish. I spent the next ten minutes trying to understand what he was saying even though he was giving me clear signs he wanted to kiss me. I turned to my friend and said he keeps saying xxx and she said he said he wants to kiss you in front of the whole group. I was not interested in returning the action so I got up and excused myself. I went to the bathroom and was bright red.
I haven't been to: India.
Worst travel moment: I was traveling with a friend in Thailand, we landed in Bangkok and were so hungry, so we decided to grab some food at the Indian restaurant downstairs from the hotel (since it was the closest thing). Sadly I got really bad food poisoning and ended up sick the next two weeks of the trip. I could only eat rice and bananas otherwise I would get sick. I even took a cooking class and got sick. It was such a bummer because I love Thai food now. 
What's your dream destination? I am thinking this question is where do I WANT to go or is it what places do I love to go. I LOVE Italy: the food, people, wine…perfection. I am dying to go to Bali. I had opportunities but never the right time. The Maldives and Fiji are also on there. I love island people, they are some of the friendliest people.
Best travel tip: Always smile, be considerate and travel like a local. Learning just a couple of greetings in the local language goes a long way…