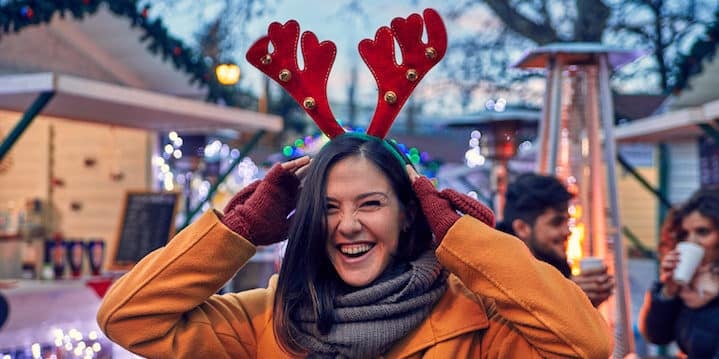 Want to know how to travel in style, just like the pros? We check in with frequent fliers to find out how often they fly, their favorite destinations and what they never leave home without.
Name: Alice Ross
Occupation: Traveler and Blogger
Hometown: Miami, FL
Residence: Miami, FL
College: University of South Florida
College major: Business
Website: fortravelista.com
Twitter: @fortravelista
Facebook: Alice Ross
Instagram: fortravelista
Pinterest: ForTravelista | Female Travel
Short bio: I'm Alice, the founder of ForTravelista.com. Moving from places to places for the last two years, I learned how to live life from different perspectives. I aim to share knowledge and experiences I gained from my trips to encourage others to also experience the life outside their comfort zone.
How often do you fly? About once a month.
How many countries have you been to? 23
How many continents have you been to? 4
Earliest travel memory: I got the chance to go to the Bahamas with my parents when I was 10. I remember feeling like a Disney princess going off to my very first adventure. It was and still is truly magical even to this day.
Favorite American city: Miami.
Favorite international city: I have too many to choose just one.
Least favorite country: India.
I have no desire to go to: Outer space.
Friendliest people in the world: Thai people.
Favorite World Heritage Site: Amalfi Coast.
Favorite airline: Singapore Airlines.
Favorite aircraft type: 787.
Aisle or window: Window.
Favorite airport lounge: SATS Premier Lounge.
Favorite U.S. airport: TPA.
Favorite international airport: Singapore Changi Airport.
Favorite hotel: AYANA Resort and Spa, Bali.
Favorite cruise line: Norwegian Cruise Line.
Favorite travel credit card: Chase Sapphire.
Favorite island: Bali.
Favorite beach: El Nido, Palawan, Philippines.
Favorite National Park: Göreme National Park, Turkey.
Favorite fancy restaurant: Ji Restaurant Bali.
Favorite bar: Potato Head Beach Club.
Favorite fruit: Watermelon.
Favorite food: Japanese cuisine.
Least favorite food: Malaysia cuisine, they're too greasy for my taste.
Drink of choice (in the air and on the ground): Water.
Favorite travel movie(s): The Walking Dead.
Favorite travel book(s): "Eat, Pray, Love: One Woman's Search for Everything Across Italy, India and Indonesia."
Right now I am reading: "All Over the Place: Adventures in Travel, True Love, and Petty Theft."
Top 3 favorite travel newsletters/magazines/blogs: Lonely Planet, Nomadic Matt, Migrationology.
Favorite travel website(s)—besides JohnnyJet.com, of course! Migrationology.
5 things you bring on a plane: A portable charger, a neck pillow, a pair of headphones, a book and chewing gum so I don't get ear buzz.
What do you always seem to forget? Travel adapter.
What do you like least about travel? Connecting flights, they stresses me out.
What do you want your loved one to buy you from an airport Duty Free store? Ferrero Rocher chocolates! They taste like heaven!
Favorite travel app(s): SkyScanner, Google Maps.
Worst travel moment: I forgot my headphones on a ten-hour flight. It was a nightmare.
What's your dream destination? New Zealand.
Best travel tip: Back up your travel documents! Losing them can cause you a lot of money and time, especially when you're in a foreign country. You don't need to bring photocopies of them (what year is it, 2004!?). Just scan them and send to your own email and/or upload to your iCloud. Thank me later ;)