Want to know how to travel in style, just like the pros? We check in with  frequent fliers to find out how often they fly, their favorite destinations and  what they never leave home without.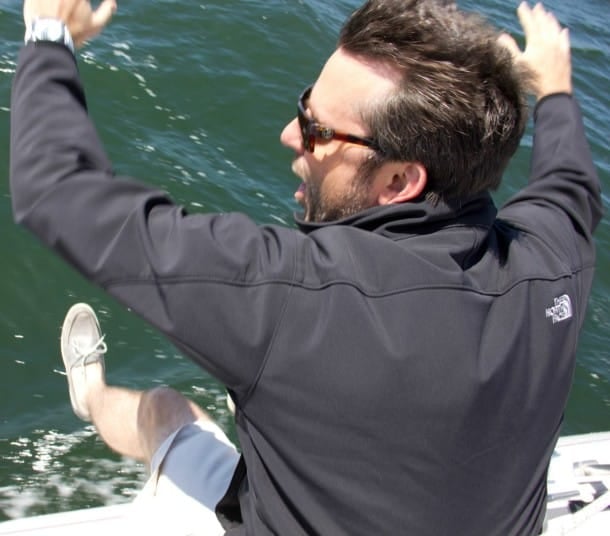 Name: Aaron Hall
Occupation: Founder/CEO @Boatbound
Hometown: Fresno, CA
Residence: San Francisco, CA / Miami Beach, FL
Website: Boatbound.co
Twitter: @amh | @boatbound
Facebook: /aaronhall | /boatbound
Instagram: /aaronmhall | /boatbound
How often do you fly: On average, I fly 10-20 times a year, depending on where work takes me.
How many countries have you been to: 10
How many continents have you been to: 2
Favorite American city: San Francisco
Favorite international city: London
Least favorite country: I haven't been to any country I haven't liked.
Favorite World Heritage Site: I love Yosemite and the Grand Canyon but would love to go to the Great Barrier reef
Favorite airline: Virgin
Favorite aircraft type: Anything with legroom…
Aisle or window: Aisle
Favorite airport lounge: Is it crazy that I've never been in a lounge?
Favorite U.S. airport: DCA. Security lines are never too bad so it is always a quick in/out.
Favorite international airport: I loved flying into St. Lucia and seeing the beautiful water and islands everywhere as we landed.
Favorite hotel: The Caves Hotel in Negril is unreal. You could walk out of your door and jump off a cliff into the ocean… amazing.
Do you unpack into the dresser/closet? Or live out of your suitcase? If I'm staying more than a night I'll unpack completely.
Favorite cruise line: I've only been on one cruise (Royal Caribbean), so my experience is limited… I'll take a small private yacht over a cruise line any day though.
Favorite island: Manhattan.  Does that count? If not, I'm a big fan of Kauai.
Favorite beach: The pink sand beaches on Bermuda
Favorite fancy restaurant: Anything sushi or a Japanese steakhouse.
Favorite hole in the wall: Koloa Fish Market in Kauai, HI. Best tuna poke I have ever had.
Favorite fruit: Oranges
Favorite food: Pizza
Least favorite food: Raw Tomatoes
Drink of choice (In the air and on the ground): Air – Ginger Ale; Ground – Whiskey/Coke
Favorite travel movie(s): Into the Wild
Favorite travel show(s): An Idiot Abroad
Favorite travel book(s): Lonely Planet
Right now I am reading: Finally getting around to reading the Steve Jobs bio
Top 3 favorite travel newsletters/magazines/blogs: TravelZoo weekly deals/ Around the world in 80 jobs/ Johnny Vagabond
Favorite travel website(s) – besides JohnnyJet.com, of course!: Airbnb, Tripadvisor, Travel Zoo
Five things you bring on a plane: Laptop, Kindle, snacks, cell phone, headphones
What do you always seem to forget: I tend to be pretty organized, but typically it's a cord or plug for one of my many gadgets.
What do you want your loved one to buy you from an airport duty free store? I'm always happy to get something to eat ;)
Favorite travel app(s): Yelp! and Camera/Instagram
Most embarrassing travel moment: I walked into a rooftop bar,Garden of Eden, in Key West FL, and let's just say as soon as I walked in the first person I see is a guy wearing tennis shoes and socks and not much else. Turns out I had walked into a nude bar and was the only one who didn't know it.
Worst travel moment: I've booked a few hotels in my day that turned out to be pretty nasty. That's why I try to stay on Airbnb where I can read the reviews before traveling!
What's your dream destination: I've always wanted to go to Australia, so hopefully someday soon I'll be able to go.
Favorite travel charity: Habitat for Humanity or Doctors Without Borders.
Best travel tip: If you are taking a suitcase, do yourself a favor and upgrade to one that rolls in any direction.  The old school kind that you have to lean over and pull are such a PITA.  You'll thank me later.