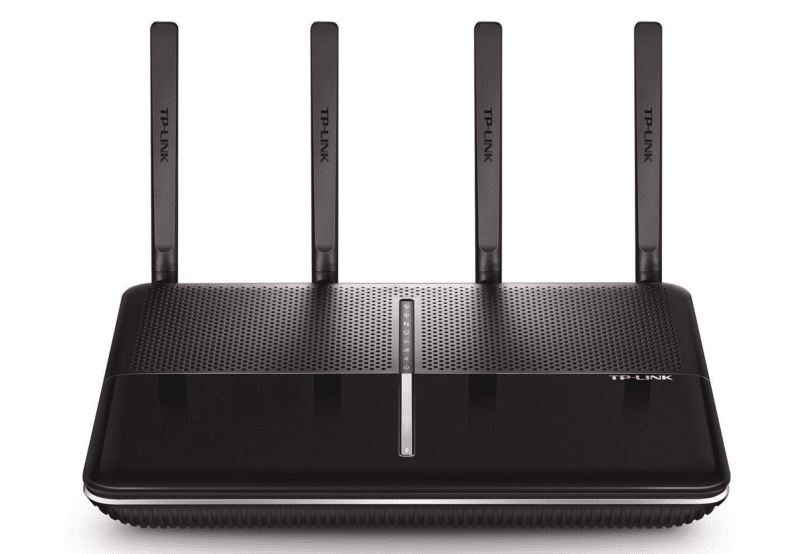 One of the problems with traveling is that the Wi-Fi is usually not as strong or reliable as it is in your house. However, if the Wi-Fi in your house is not strong enough for you and/or your family then you should check out the TP-LINK Archer C2600 Wireless Router. It's a router that allows a large number of users to surf, stream, and game at the same time. Its four-stream technology allows it to boost its Wi-Fi capability, enabling its 2.4GHz and 5GHz bands to reach max speeds of 800 Mbps and 1733 Mbs respectively. It supports a large number of high-performance wireless devices simultaneously, including mobile devices, PCs, smart TVs, and gaming consoles.
The Archer C2600 has four external antennas and high-powered amplifiers that help it maximize coverage area and stability within the home. Its beamforming technology improves the Wi-Fi coverage by helping it locate wireless devices to form stronger, more reliable connections, even when mobile devices move from room to room.
What's also very helpful is that it offers a guest network, providing visitors with Wi-Fi access separate from your main network. In addition, there are parental controls that enable users to manage when and how connected devices can access the Internet. Kids hate that part!
I should also note that my wife loves that it has an elegant design that blends well with any décor.
The folks from TP-LINK were kind enough to send me one, but you can get one from Amazon, Newegg, the TP-LINK store, and other major retailers in store. It features a two-year limited warranty and 24/7 tech support and sells for $249.99.