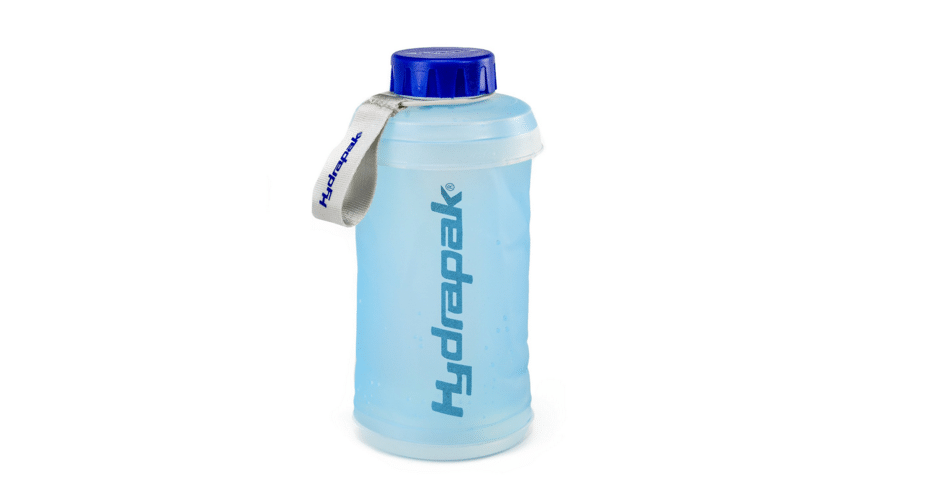 One of my top-20 all-time travel tips is to bring an empty water bottle through security so you can fill it up at a water fountain on the other side. It's simple, but it can save you a lot of money.
Instead of bringing one of those nasty cheap plastic water bottles you get in a vending machine, you can upgrade to the Hydrapak Stash Bottle. I love this product because it's not only good-looking but lightweight and collapsible, as well (it stands just four-inches high). This soft-walled bottle integrates an innovative molded top and bottom that snap together for easy storage and transport without adding unnecessary weight and bulk to your bag. When you're ready to drink, simply squeeze to release, remove the screw-cap and fill it up.
The Hydrapak Stash Bottle is durable, flexible and leak-proof! It's designed for a lifetime of tough use and won't get brittle with age or exposure to light, and it's available in fun colors like blue, lime green and smoke. You can buy it on Amazon.com from $15.95-$28.02.