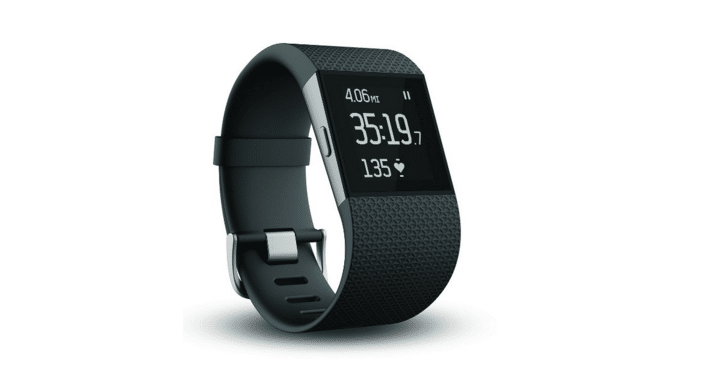 If your New Year's resolution is to get healthier, you should definitely being looking into the Fitbit Surge Fitness Superwatch. The good folks over at Fitbit were recently kind enough to send me one, and it's a game-changer. I also love its tagline: "No straps. No clips. No guessing."
The Surge tells you everything. It's built with eight-sensor technology so it tracks real-time stats like steps, distance, heart rate, active minutes, calories burned, and more. It even monitors how long and how well you sleep. The watch also syncs all of your stats to your smartphone (compatible with a 150+ leading smartphones) and computer, and it displays your trends as detailed charts on the Fitbit dashboard. It has a silent alarm to make waking up easy, it has a strong battery and you can see call and text notifications on the touchscreen display screen!
It costs under $250 on Amazon, and if you have Amazon Prime, you can get same-day free delivery to make your New Year's resolution come to fruition!