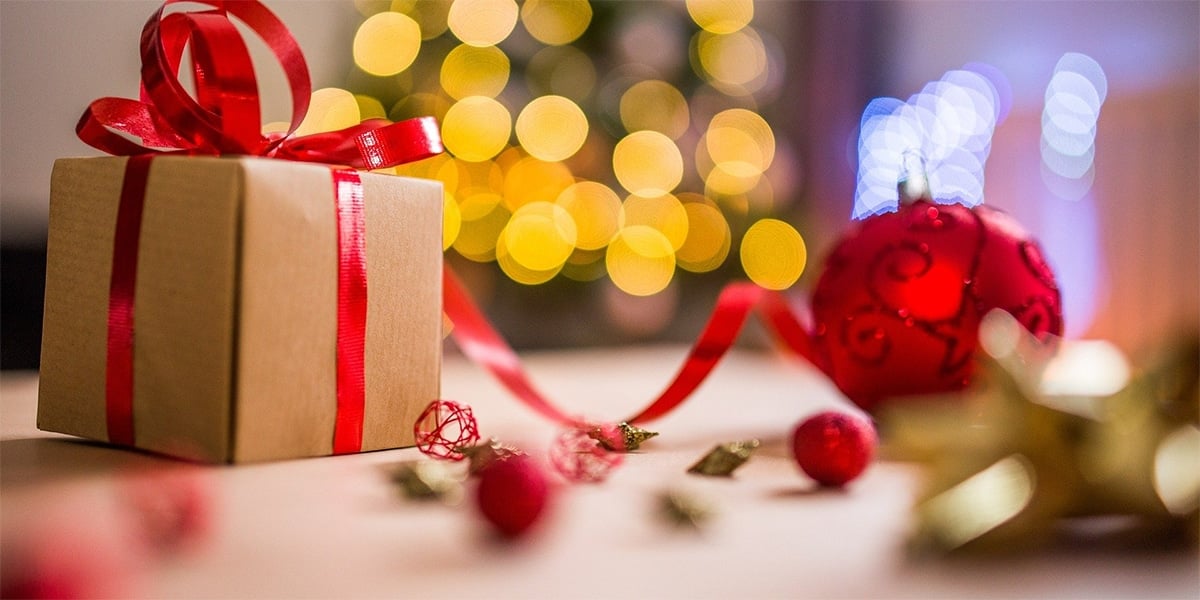 This post contains references to products from one or more of our advertisers. We may receive compensation when you click on links to those products. For an explanation of our Advertising Disclosure, visit this page.
2020 has been different than any other year, not the least of which is the financial challenges facing so many of us. Of course, Christmas is about so much more than the presents under the tree but it's nice to be able to surprise loved ones with thoughtful gifts they want or need. But gifts don't have to cost a fortune! Earlier in the holiday season, we rounded up a list of travel gifts and gadgets under $20. This time around, gifts for travelers that all clock in under $10. Check them out below:
–3-pack TSA-approved toiletry kits, $9.98
These handy toiletry kits are easier to use and more durable than the Ziploc bags many of use for our TSA-compliant toiletries.
–10 portable folding clothes hangers, $7.99
Portable folding hangers? Genius!
–4 multitool tech pens, $9.59
This isn't just a pen. It's a level, ruler, slot and cross screwdriver and a touch screen stylus all rolled into one.
–All-in-one worldwide travel adapter, $8.99
This travel adapter works in over 150 countries and includes two USB ports.
–Portable elastic travel clothes lines, $9.99
A portable clothes line is super handy to have for travel, especially if you have lots of clothes to hand wash and hang dry.
RELATED: 16 Best Luggage Pieces for Every Budget
–3 collapsible reusable straws with carrying case, $9.99
These telescopic straws come in a carrying case and are perfect for replacing paper and plastic straws.
–Waterproof hanging toiletry bag, $8.99
This unisex hanging dopp kit is perfect for keeping things organized, whether at home or on the road. Plus, it's 40% off.
–Travel cocktail kit (Cosmopolitan), $9.99
The cosmo drinker on your holiday list will love this cocktail kit, which provides everything to make a Cosmopolitan (minus the alcohol, of course!) Just add vodka on the plane, sit back and relax.
–Portable jewelry organizer, $9.99
Traveling with jewelry can be a challenge. It's easy to lose things or for necklaces to get tangled. This little box is the solution.
–Foldable purse hooks, $9.89
Don't put your bag on the dirty ground when you're out somewhere. This three-pack of purse hooks will help to keep your purse clean.
–RFID travel wallet, $9.99
This wallet uses RFID technology to block RFID signals used to electronically scan your wallet as someone passes by unnoticed.
–World map laundry bag, $4.99
Help the traveler on your list keep their dirty laundry easily separated from clean clothes with this handy laundry bag.
–Portable cutlery set with carrying case, $9.99
Not sure about the cleanliness of the utensils or just prefer to have your own? This portable cutlery set is handy to have on the go.
–London novelty socks, $6.98
You might not be able to go to London at the moment but you can bring London home … on your feet. These fun novelty socks actually come in a variety of city prints.
–Refillable travel size bottles, $3.97
This 2-pack of 2-oz bottles is perfect for the traveler who likes to bring his or her own shampoo and conditioner when they travel.
Universal Travel Adapter, $9.99
A universal travel adapter is something every traveler needs. This one works in over 150 countries and includes dual USB ports.

Hanging Travel Organizer and Toiletry Kit, $8.99
Lightweight and compact, this medium-size dopp kit has multiple compartments and a hook for hanging.
Cord and Cable Organizers, $7.99
Cables and cords from chargers and earbuds can get so unruly. Keep them neatly organized with this 5-pack of handy cord keepers.

Cell Phone Stand, $8.99
This handy portable phone stand is foldable, making it compact and perfect for travel and using your phone on an airplane.
iFLY Smart Travel Clean Kit, $6.25
This travel-size kit includes 8 antiseptic wipes, 2 face masks, a headrest cover and 1 pair of gloves.