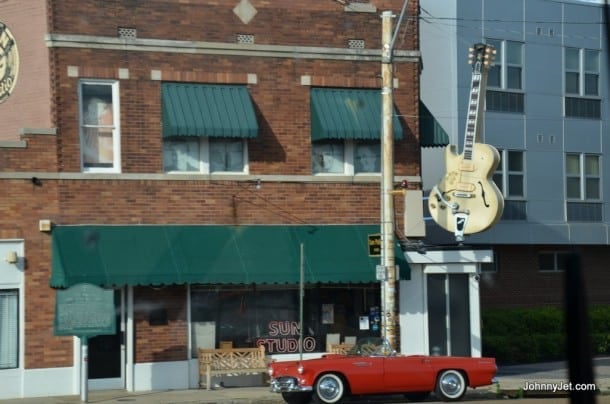 I was only in Memphis for a few nights to speak at the PRSA Travel and Tourism conference so I didn't have a lot of free time to see all the city's sites. But fortunately, the organizers did a great job building a few of Memphis' biggest attractions into our itinerary, like Graceland and the Memphis Rock 'n' Soul Museum. The Peabody was the host hotel so I got to see the duck march and even be an honorary Duckmaster. And of course, one night we went down to the famous Beale Street to get some dry ribs and hear some bona fide Blues Music.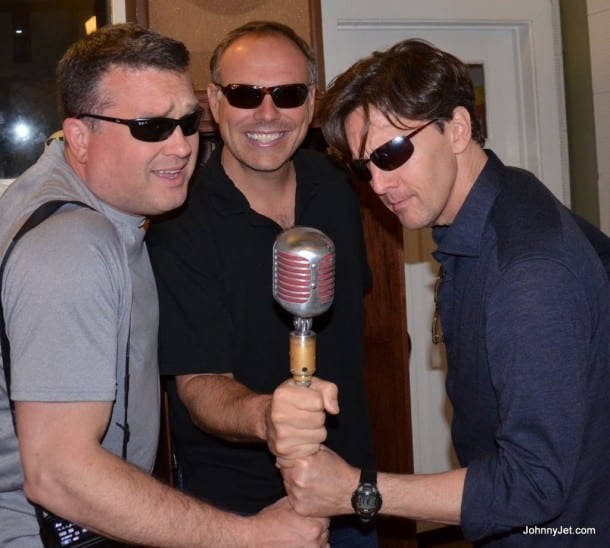 At one of the lunches, I invited my two seatmates, Spud Hilton (San Francisco Chronicle Travel Editor) and Michelle Rodriguez (PR for Santa Barbara CVB) to join me on a border run after I found out that the state line of Arkansas was only six miles away. They accepted. On the way out to the taxi stand, we ran into Jonathon Eric Lyons who works for the Memphis CVB and he said he was waiting to take our buddy and the conference's keynote speaker Andrew McCarthy on a tour of Sun Studio (it's where Elvis recorded his first hits).
When Andrew came down he suggested we accompany him to Sun Studio, then go across the border to West Memphis together. We should have visited West Memphis, Arkansas first because our guided tour or Sun Studio was so amazing that anything that followed would have been a bit of a letdown.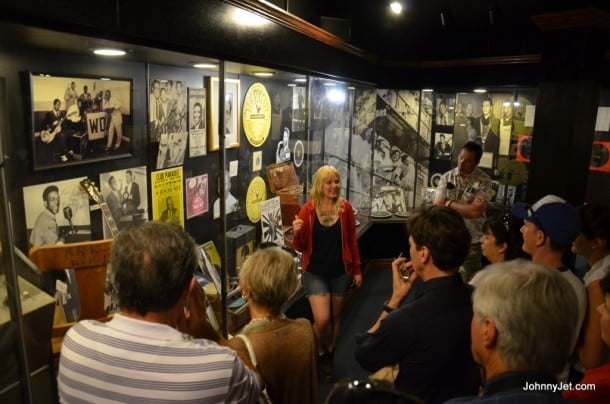 I highly recommend taking the 45-minute guided tour of Sun Studio (706 Union Avenue, Memphis. Tel.: 901-521-0664). It's considered the most famous recording studio in the world and the birthplace of rock 'n' roll. It was this studio that launched the careers of Elvis Presley, Johnny Cash, Jerry Lee Lewis, Carl Perkins, B.B. King and many others.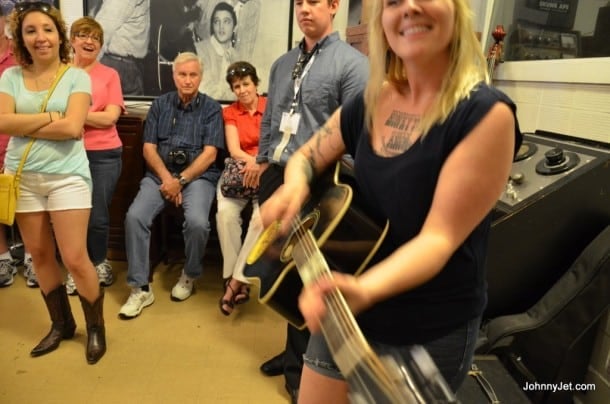 There are only a few rooms to see but there are tons of memorabilia from Elvis' social security card to his first microphone. You will hear outtakes from recording sessions and learn how Sun Studio pioneer Sam Phillips' secretary discovered Elvis.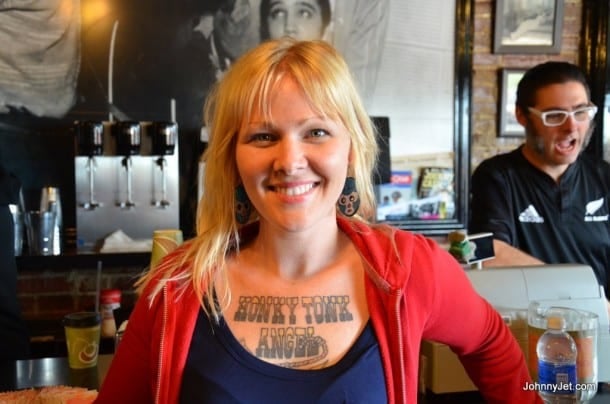 It's open daily from 10am until 6pm and tours are given at the bottom half of every hour from 10:30am through 5:30pm. Tours cost $12 (kids 5-11 years are free and kids under 5 are not permitted) and is well worth it because the guide is so fabulous (at least ours, Jayne, was).
Good to Know
-Sun Studio still operates as a recording studio at night.
-There's a free shuttle to/from Graceland & The Rock N' Soul Museum.
-There's free parking behind Sun Studio.
-According to Wikipedia, "in 1987, the original building housing the Sun Records label and Memphis Recording Service was reopened by Gary Hardy as "Sun Studio", a recording label and tourist attraction that has attracted many notable artists, such as U2, Def Leppard, Bonnie Raitt, and Ringo Starr."
For more information see Sunstudio.com