Last September I was in a turmoil with a family member having a health crisis. My beloved Baci, a chocolate labrador who inspired me to become pet-friendly traveler, was diagnosed with osteosarcoma. I was a mess.
I had been invited to the Omega Institute to attend one of its Rest & Rejuvenation Getaway Retreats on its flagship campus in Rhinebeck, New York. The retreat is available anytime from May to October and lasts for three days and two nights. I tried to cancel but was gently encouraged to go. I wanted to bring Baci, but only service animals are allowed (I understood once I got there). Ultimately, I decided it was a good time to go, even though I desperately did not want to leave her.
At Omega, I was booked into a room central to everything, part of a long block of rooms. It was quiet, clean, basic. But I really wanted to get away from it all, so I decided to transfer to a cottage called Willow on the edge of the forest. That night, amidst tall trees and owl calls, I walked to the cafeteria and was amazed by the amount of healthy food available. Most of Omega Institute's foods are locally grown. They are proud to support the local farm industry, and the abundance of vegetables inspired me to eat healthier. There is very little meat, but that night local and organic turkey burgers were on the menu, as were a myriad of salads, soups, and homemade salad dressings like "Goddess" made from tahini.
The executive chef—Bob Turner—is a graduate of the nearby Culinary Institute of America. This was not the hippie food of the 70s. This healthy fare was excellent.
I walked back to my cabin and looked at the schedule for the next few days and wanted to do it all! There was yoga, qigong, movement in the form of dance, and meditation classes on the schedule for 7 am. There were programs that offer tastes of other upcoming workshops, and there was plenty of free time. There were evening programs and sometimes entertainment (we had visiting musician John Flynn). During my stay, I think I tried every class that was offered. I really did feel like a kid at camp.
The autumn weather was warm, so I opted to walk around the lovely campus, I went to the beach at the lake, found an empty hammock, and chilled. There were a few people there, but the atmosphere was quiet and contemplative. Next, I wanted to explore the woods. I love to hike with friends, but this was my first solo hike. I felt safe on the edge of the campus and needed to reconnect with nature and, more importantly, myself. Along the way, I saw that previous hikers had built cairns, ancient statutes made of piled flat rocks. It felt good to know that I was on a path shared by others who were working out issues in their own lives. I walked quietly and purposely and found myself in a meditative state. The hike was really serene.
The spa at Omega is renowned for its professionals, many of whom have trained at the Omega Institute. The products are organic and aromatherapeutic. I had a massage in the cabin annex at night. My special massage was a cranial-sacral with Lynn, who used subtle movements to manipulate my spinal fluid. It was very interesting and healing.
In the new age world, Omega is at the top when it comes to hosting world leaders of healing like Deepak Chopra and reiki masters. While I was there, the staff was setting up for a mega event with Brazilian healer John of God. Authors, artists, yoga, qigong experts, and animal communicators come to Omega to teach their passions. It was a privilege to come and just rest, and while I was there, I got just what I needed.
I left the campus of the Omega Institute early to get back to Baci. I stopped in nearby historic Rhinebeck to pick up a coffee (although the Dean's Beans coffee at Omega is wonderful) and noticed some dog T-shirts in the window of Periwinkles boutique. One of them read "Dogs speak but only to those who know how to listen." As soon as I got back home, Baci greeted me and was anxious to go for a walk, I was much more able to be with her and enjoy her silliness and move towards accepting our situation. We took off down the road and she ran into the water of Long Island Sound, happy as a clam. She was still the same Baci, full of life and so full of unconditional love. Now it was my turn.
---
For more on the Omega Institute and its R&R offerings, visit eomega.org.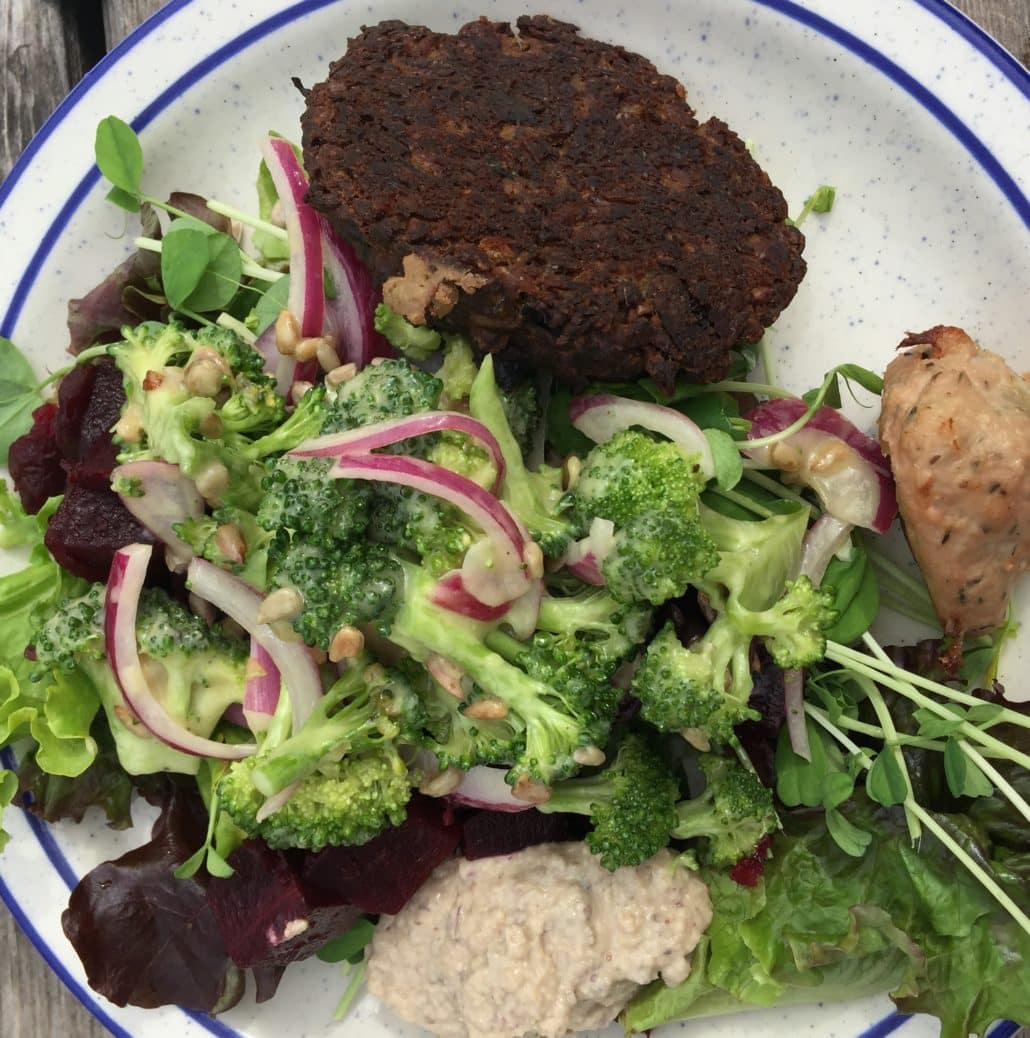 Save