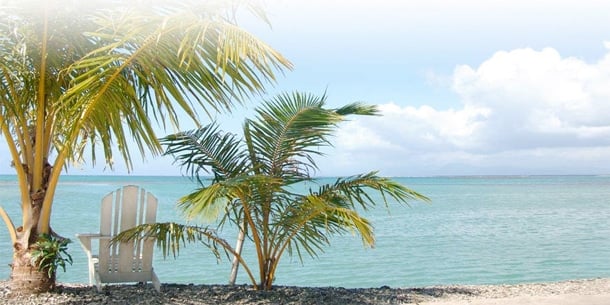 Insurance is one of those things I get asked about a lot. So many people are unsure about insurance, whether they really need it, whether it's a waste of money and whether it's worth the risk of traveling without it. Well, that's the thing about insurance, isn't it? You don't need it … until you need it.
When I was approached to review RoamRight (this is a paid endorsement but as always, all opinions are my own), I was eager to check it out. I'm a 'safety first' kind of guy. I check weather reports constantly, on the lookout for conditions that may impact my flight or my stay. I subscribe to newsletters that notify me of earthquakes and other natural disasters around the world. I believe in travel insurance and I even own safety hoods in the event of a fire. Let's just say: I like to be prepared.
RoamRight Travel Insurance
RoamRight is an insurance provider. They've got an extensive list of comprehensive plans to choose from (they've got insurance plans for everything from family and business travel to adventure travel and active/sports-related travel). So whether you're a frequent business traveler or an occasional vacationer, whether you're looking for emergency medical coverage or trip cancellation insurance, one of their packages is probably going to suit you. To check out all of their various insurance products and coverage plans, visit www.roamright.com.
RoamRight app
But what I liked best, and what I'm most compelled to tell you about, is the really cool RoamRight app. It's an incredible travel resource, one that I'm glad to have discovered for myself.
The feature I like best is the fact that your insurance card and policy number are stored right on the app. You know how you always lose that little insurance card with your policy number – or you can never find it when you need it? (Or is that just me?) I love that you can pull up your policy number and confirmation of benefits, right in the app. That's super handy. In the 'Documents' tab (where your policy is found), you can also upload and save other documents you want to keep on file. For instance, I always keep a scanned copy of my passport in a web-based email account in case I ever need to access it. But I can upload that scan into the app and save everything in one place. You can also store all of your flight confirmations here and any other documents you travel with. It's a great way to stay organized.

Other great app features
You can create lists of your own personal destinations – perhaps these are places you visit frequently or places you're planning a trip to. So let's say you're planning a trip to India, you can save India as a destination and check back to find information like any health warnings you need to know about, threat levels, required immunizations, entry requirements, transportation and financial information and much more. In addition to a destination overview, the app offers a one-stop spot to find out all the really important information you need to know to help you plan your trip.
If you're not a policy holder, you can still download the app and use it to access medical phrase translations and international drug equivalences. But if you are a policy holder, you'll have access to the full range of services within the app. You'll be able to: Securely store travel documents, get safety, security and weather alerts, evaluate safety in a destination, find country risk ratings and view your travel insurance policies.
When I travel, staying organized is one of the most important things to help things go smoothly and the RoamRight app is a great way to do this. Instead of dealing with papers and insurance cards that can easily get lost, you can keep everything digitally stored in the app for safe and easy access. And since I'm always searching for information about potential hazards and weather conditions around the world (hey, you should always be prepared), I like that I can find all this information in one spot within the app.
If you're worried about storing so much personal information on your phone (like your passport and insurance policy information), you should know that you have to sign in each time with your username and password so if you choose something secure, your information will stay safe, even if you lose your phone.
For more information and to review available policies, visit www.roamright.com.
The RoamRight mark is used by Arch Insurance Company and owned by its affiliate, Arch Capital Group (U.S.). All insurance products offered and underwritten by Arch Insurance Company.