Relying only on stereotypes—like we do before experiencing a place firsthand—I had previously imagined Reno as a grandparent's paradise. A place where our nation's retirees spend their days in front of slot machines, chain-smoking cigarettes. Tahoe, on the other hand, was in my mind a place for Patagonia-clad adrenaline junkies and outdoor enthusiasts to fill their days with skiing, hiking, paddleboarding, and the like. So, juxtaposing these two seemingly opposite destinations in a single road trip was, I'll be honest, a bit confusing to me.
But when it comes to travel, confusion is a great place to start. On a long weekend media trip in late June, my stereotypes were confirmed in the casino and on the mountain-side ropes course, but at the same time, entire new elements were revealed that made the distance between Reno and Tahoe much shorter—and also worth deeper, drawn-out exploration. A three-and-a-half-hour drive became three nights, enough to see many different sides of Nevada—some expected, others not so much. On the whole the trip proved to me that adding a touch of irony to your itinerary might not be such a bad idea.
Here's where to eat, play and stay on a Reno-Tahoe road trip this summer:
Stop 1: Reno, Nevada
Here's where to eat, play and stay in Reno:
Eat: Peg's Glorified Ham n Eggs
What's a road trip without an all-American diner breakfast? Wash down your greasy breakfast with your endless stream of coffee while listening to the clanks and calls performed by the cooks in the kitchen at Peg's Glorified Ham n Eggs. Don't be turned off if there is a bit of a wait. A packed house is always a good sign.
Play: The Basement & The Eddy
Reno isn't all slot machines and blackjack. Visit The Basement, an underground marketplace that's so hip it hurts. Down here you can grab coffee, food and pop into a photography studio. You'll also find a multi-sensory fitness experience, a barber shop called Beautiful Bearded Man, and a modern natural apothecary—which I hope carries something to prevent death by hipness. You can also take the fun above ground and head to The Eddy, an outdoor hangout spot constructed out of shipping containers where you can grab food and drinks and pass the time playing free yard games.
Stay: Atlantis Casino Resort Spa
Just a short drive from the airport, Atlantis Casino Resort Spa serves up your classic Reno experience. Kick off your trip by testing your luck in the casino and grabbing dinner at Bistro Napa or another one of the on-site dining options.
Pit stop: Virginia City
The main drag in Virginia City is boardwalk-meets-Wild West. From the snaggletoothed, barefoot antique shop worker to cowboy-hat-clad geriatrics, this city is packed with pure Nevada charm. Grab a beer at Bucket of Blood Saloon while listening to the Comstock Cowboys perform, dress up for some old time saloon photos, buy some fudge, or catch the gunfight show as you wander through this ode to the Wild West.
Stop 2: Carson Valley
Here's where to eat, play and stay in Carson Valley:
Eat: J.T. Basque
Sitting down for a Basque meal is an experience that shouldn't be skipped when in Carson Valley. Love for the cuisine was born in 19th-century boarding houses and hotels for Basque sheepherders—J.T. Basque being one of them. It's a hearty meal, served family-style. Look like a local by starting your meal with a Picon Punch. This drink, I found, has a double meaning: It's a liquid mixture but your first sip will feel like a blow to the face. Once you've obtained your buzz, pass around soup, salad, stew, beans, french fries, and wine all before it's time for your main course. I went with the Basque staple, lamb, but I also suggest stepping out of your comfort zone and trying the rabbit or pig's feet. At this point in the meal you'll be ready to pop, but try and save some room for coffee and ice cream.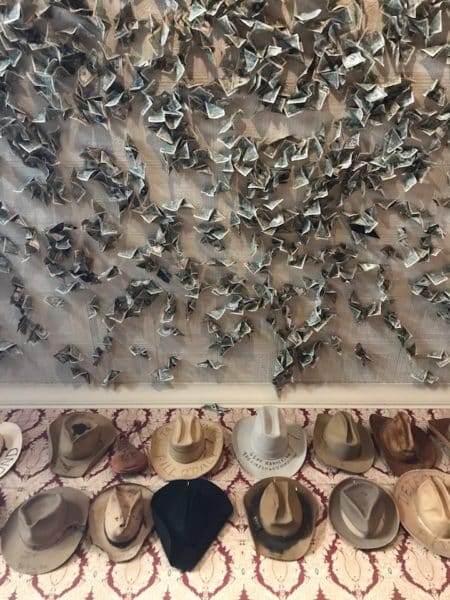 Play: Wild horse photo tour
Let local photographer and wild horse advocate J.T. Humphrey introduce you to the wild horses of Carson Valley. Ride with him through the pine nut mountains to track down the different bands of horses. As you go, he'll share the highly interesting, and surprisingly dramatic, lives of these horses.
Stay: David Walley's Resort
Hello, hot springs! David Walley's is a homey accommodation complete with hot springs and gorgeous mountain views. It's a great year-round resort, though on a summer drop-in I couldn't help but think about how great it would be in winter. Here, you score cheaper prices by staying outside of Tahoe, spacious rooms for all your snow gear, and of course, access to the hot springs to soothe your muscles after a long day on the mountain.
Pit stop: Historic Genoa
The cute little town of Genoa, packed with history, is worth driving through before you check in at your next accommodation. While here, grab a drink at the first bar in the state, Genoa Bar. This watering hole is packed with history and has been visited by its fair share of notable names—Clint Eastwood, John Wayne and Willy Nelson among them.
Pit stop: Sand Harbor State Park
Sand Harbor State Park is less a pit stop and more a destination in and of itself. Spend your day swimming in that Tahoe blue water, picnicking, kayaking, paddleboarding, and simply taking in some of the best views in town.
Tip: Note that this is one of the most popular beaches in Tahoe so if you're hoping for a full beach day you'll want to get there before it opens at 8am to grab parking. Another safe bet would be coming in the late afternoon (after 3pm) to grab a parking spot as people are leaving. The park closes at 9pm.
Stop 3: Lake Tahoe
Here's where to eat, play and stay—but first of all stay—in Tahoe:
Stay: Edgewood Tahoe
Couldn't find parking at the park? No problem. Your next stop has beach access—and this one serves champagne! The Edgewood Tahoe is absolutely dreamy. It's peaceful yet near the action, and high-end without any lost comfort. The room rate will set you back a pretty penny but, man, is it worth it. It was voted the number-one resort hotel in the U.S. by Travel + Leisure readers. The only downside is that you won't want to leave.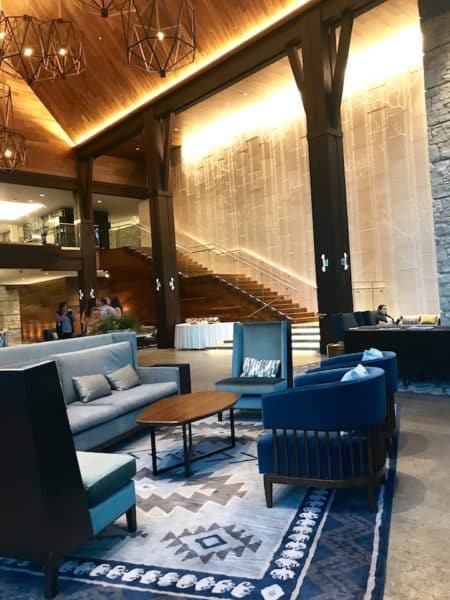 Eat: The Bistro
Did I mention you'll never want to leave Edgewood Tahoe? So, during your stay, you'll need to look no further than the on-premise restaurant, The Bistro, for your dinner plans.
Play: Adventures with Heavenly Mountain & Epic Discovery
While leaving Edgewood will be hard, adventure awaits in Tahoe—and Heavenly Mountain will most definitely help you take your mind off of your heartbreak. Proving that mountains aren't just for winter fun, Heavenly serves up lots of great options for summertime fun. Catch the gondola up for scenic views and great hikes or explore Epic Discovery—the mountain-side park with ropes courses, climbing walls, mini-ziplines, and more. If your thirst for adrenaline still hasn't been quenched, book a zipline tour and take in all the views at high speed.
---
For more on the Reno-Tahoe route and travel in Nevada, visit travelnevada.com.