With my dad and my sister, I found a hidden gem in Hawthorne, CA, earlier this week, perfect for plane-spotting, burgers and craft beer!
Tucked away on Crenshaw, Eureka! Tasting Kitchen serves great food and overlooks Hawthorne Airport. You can see the runway from the restaurant windows—a great spot for watching all of the Cessnas come in!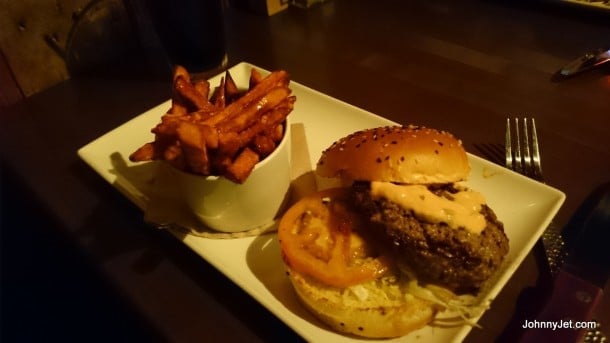 If you're feeling sweet, try the Fresno fig burger ($12) with fig marmalade, goat cheese and arugula and the sweet potato fries with honey ($4). If you're in a savory mood, the Cowboy burger with onion rings, bacon, cheddar and housemade beer barbecue sauce ($12) and the Catalina bison burger with bacon-infused jalapeño jam, peppers, onion, smoked mozzarella ($15.50) are great choices. While the burgers are favorites, Eureka also has burritos, salads and other yummy appetizers. Check out the full menu here.
They serve breakfast until noon, lunch and dinner until 8:45 pm. Happy hour is from 2-6 pm every day (except Sundays), with half-off select appetizers and $1-off beer. Tuesday happy hour also has half-off wine by the glass and half-off wine bottles.
The southern and central California chain has a friendly staff, great atmosphere, house music, TVs, weekly events, and live music every other Saturday night. There's even free parking. Wednesday nights are the most popular with "Steal the Glass" night starting at 6 pm, where you can snag the glass you just drank from that night.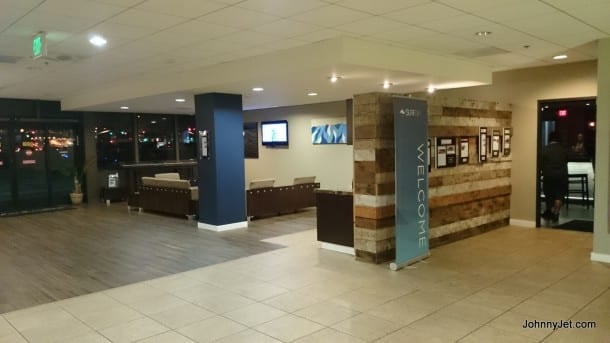 Check out this hidden place for great food, happy hour and plane-spotting. And, since it's located so close to Tesla, SpaceX and Surf Air offices, you never know who you'll be rubbing shoulders with.
Eureka! Tasting Kitchen. 12101 Crenshaw Boulevard #200, Hawthorne; 310-331-8233. Open Mondays through Saturdays 10-9.
Photo: Eureka! Tasting Kitchen