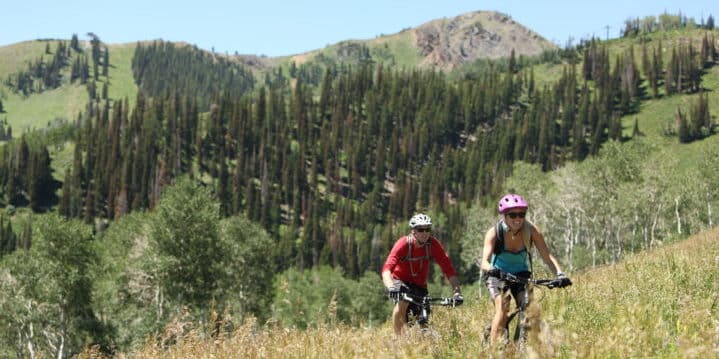 Incredibly air-friendly from Los Angeles (a 1.5-hour flight) and many other air hubs, Park City, Utah, has become a winter jewel. Despite the proximity to the Colorado Rockies, California Sierras and Whistler, among others, it keeps its sweet, low-key cowboy town appeal but has an underlying edginess you'll find in its outstanding food choices, excellent entertainment scene, and a colorful palette of adventures from which to choose your thrill.
This remarkable place shows its beauty and creates fun memories throughout the whole year.
Warm cookies!
The first thing a visitor to Park City needs is a well-located, comfortable and inviting place to stay.  A mere 40 minutes from Salt Lake City International Airport, the DoubleTree by Hilton Park City – The Yarrow is central to the city's many world-class ski resorts, outdoor activities, shopping, dining, and entertainment. It's an excellent choice for all types of travelers—from bachelorette parties to families on vacation—with an upbeat staff, a well-appointed bar and an event space.
The hotel acts as an extension of what Park City is: homey, convenient and full of fun. The rooms are spacious and the convenient shuttle service is a big perk. And let's not forget to mention the world-famous warm cookies!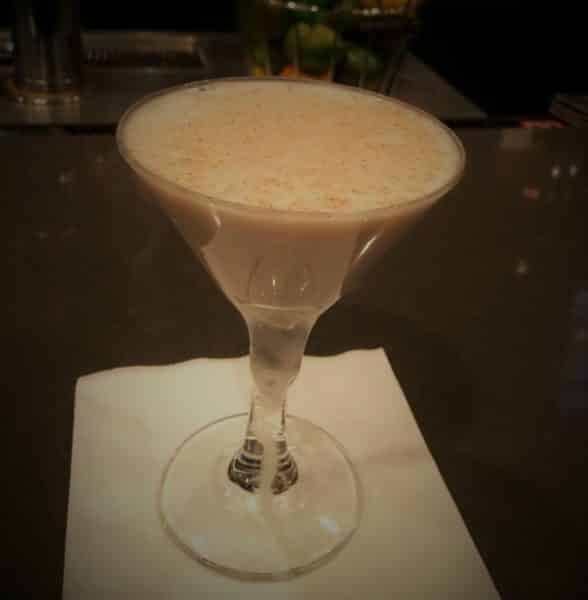 The DoubleTree cookie has become a delicious icon of the warm and friendly brand, but the goodness doesn't stop at the cookies. Check out their many recipes (my favorite is the DoubleTree Cookie Martini, above).
Olympic grounds
The vibe at the Utah Olympic Park winter grounds is infectious. There's a thrill to watching potential future Olympians practice their arts with such an intensely high level of athleticism, and the fun doesn't stop there.
In the winter, you can bobsled down the actual Olympic run. It's not for the faint of heart, nor for someone with neck and back issues. You have to be able to keep yourself steady by bracing against the sides of the bobsled, and the ride is intense. Adrenaline-junkies will love it.
Taking a guided tour is the best way to find out about the ins-and-outs of how the entire complex works, as well as the history behind it. You have the opportunity to ask questions.
Mountain vikings?
If you're looking for something quirky, you can take an evening horse-pulled sleigh ride to the Viking Yurt and enjoy the mountaintop views along with an authentic Nordic meal. Though it sounds like a couples-only type of activity, there were families with children and groups of friends, and all enjoyed the novelty of the open-air sleigh ride through pine forests in the snow and the lovingly prepared meal in the yurt.
Viking Yurt lends out viking helmets, which are excellently paired with a few shots of the Akvavit Linien. Not to be taken lightly, it's a deceptively smooth potato-based liquor that packs a wallop.
Snowshoeing and year-round adventures
If you love the outdoors and want a break from the slopes, snowshoeing is available in close proximity to the Doubletree. If you're new to the sport, I recommend hiring a local guide who will also provide the appropriate gear and get you to a trail with stunning vistas and maybe even a moose or two (it's a thrill to see one, but best at a distance).
My group was guided by All Seasons Adventures, who were outstanding in giving us instruction, helping us with equipment, dividing the group by experience level, and answering questions about our natural surroundings. As the name suggests, they really do run all season—offering mountain biking, fishing, rafting, horseback riding, etc.
Foodies delight
If you plan a visit to Park City, bring your appetite. There are restaurants from high-end chop shops to lovely little breakfast nooks.
You would think having a gorgeously laid-out and delectable four-star meal at The Riverhorse on Main would mean fancy attire and haughty service. But it's just the opposite. What a treat it was to be able to let my hair down and enjoy superior food and friendly service without the pretense. Mountain casual is a reoccurring and welcomed theme in Park City, and The Riverhorse on Main is a great example of how to combine excellent cuisine with a fun atmosphere.
This outstanding restaurant also recently opened River Horse Provisions, a small market on Main Street in Park City. It's an excellent choice for picking up food to go, or a bottle of wine.
Get your drink on, cowboy-style
No true cowboy town should ever be without a saloon, and my recommendation during any season is the No Name Saloon for a local appeal and a selection of bar fare, hitch your pony and check it out. If you're in Park City for the warmer months, make sure to ask for a table on the outdoor patio.
Park City is small but mighty. It's an excellent destination for groups of all sizes and offers everything from shopping to high adventure. It's not just about the
Sundance Film Festival
, and its best treasure is the people who live there—and, of course, the warm DoubleTree cookies.