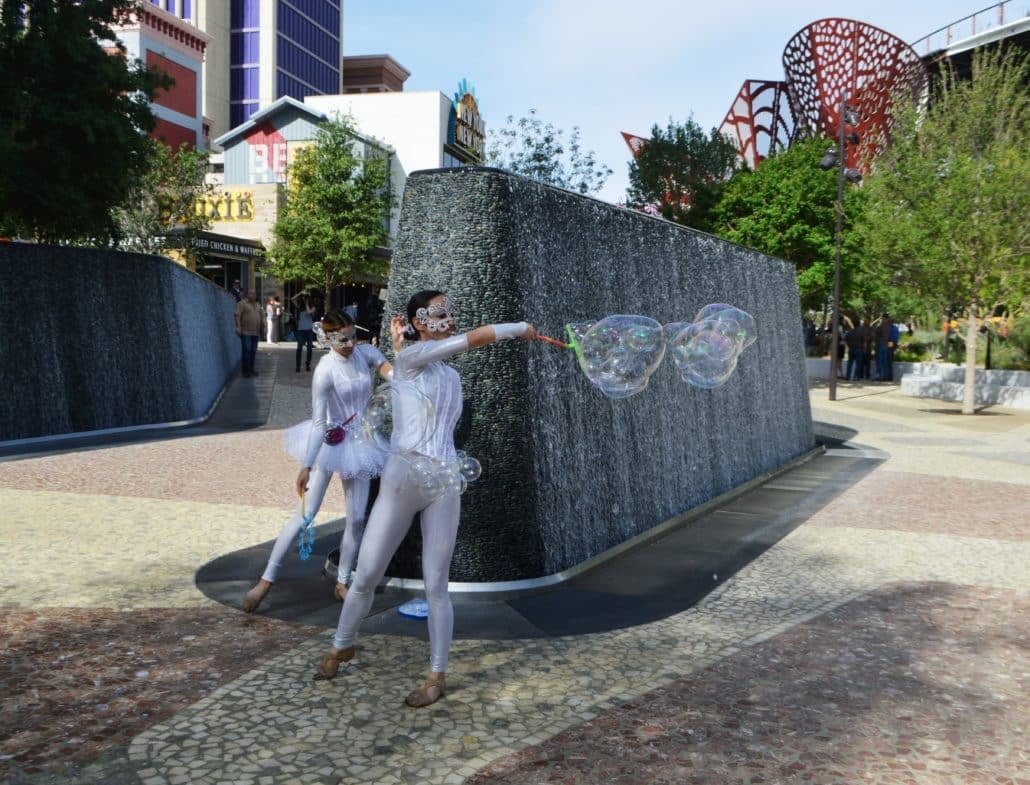 During Juliet Pennington's stay at the Aria for the opening of The Park, she had the chance to go behind the scenes at Cirque du Soleil's revamped "The Beatles LOVE." Read about her experience here.
Since it already has a roller coaster and other theme rides, dancing lighted water fountains, canals with gondolas, and a scaled-down replica of the Eiffel Tower, why not put a park smack dab in the middle of the Las Vegas Strip?
Last month's opening of The Park—a large gathering place between New York-New York and Monte Carlo that boasts a sustainable landscape of locally mined stone—came complete with all of the pomp and pageantry we associate with Las Vegas: showgirls waving bubble wands, musicians playing everything from classical to rock 'n' roll music, and food and drinks from the newly opened restaurants that line one side of the desert-themed park.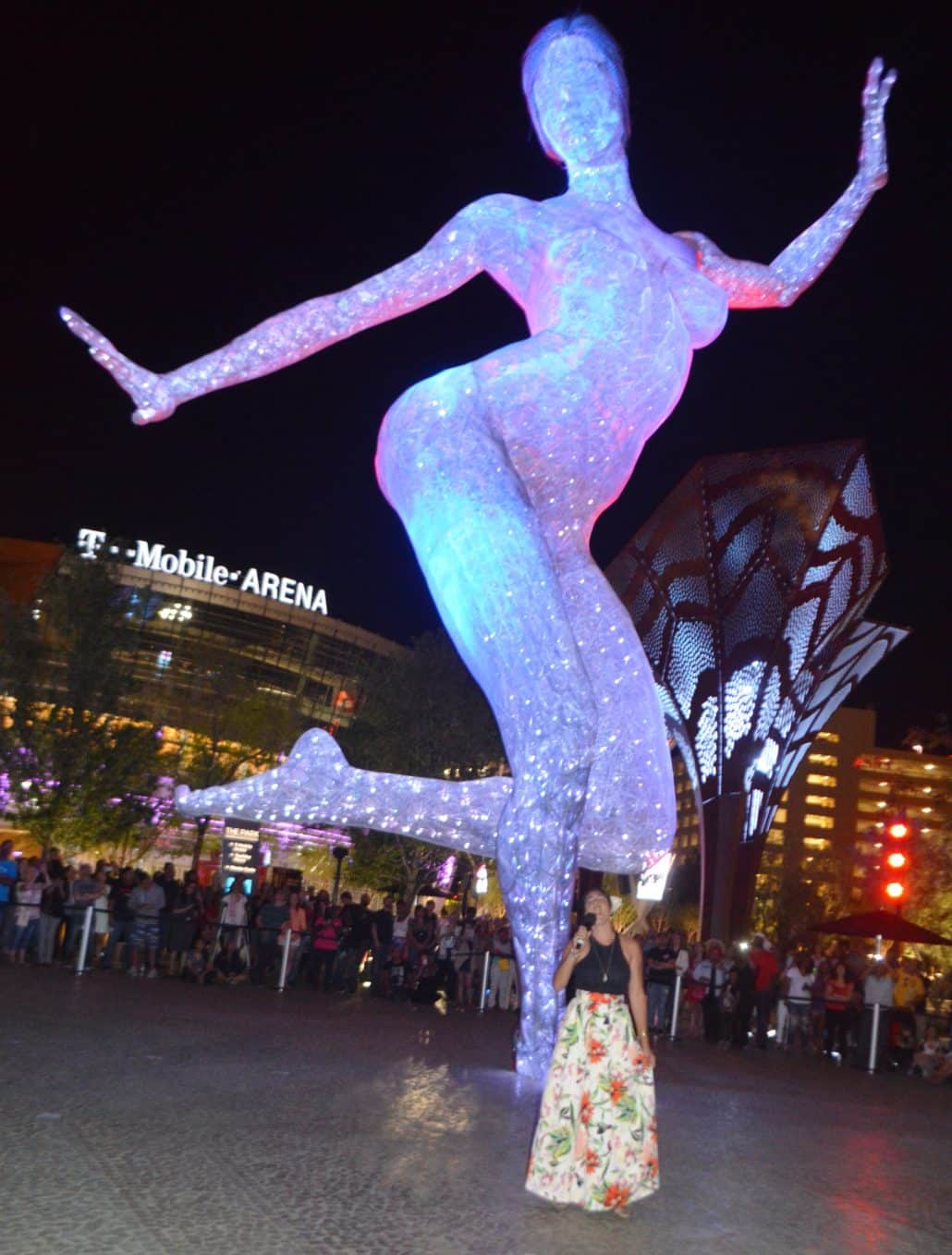 The Park (which is more like a pedestrian-friendly plaza dotted with trees) has two 100-foot-long water walls, picnic tables, large steel shade sculptures that light up at night, and, as its centerpiece, a 40-foot-high art deco statue by Marco Cochrane called "Bliss Dance." While this eye-catching work is impressive during the day, the stainless steel sculpture of a dancing, free-spirited woman is a sight to behold at night, when it is illuminated.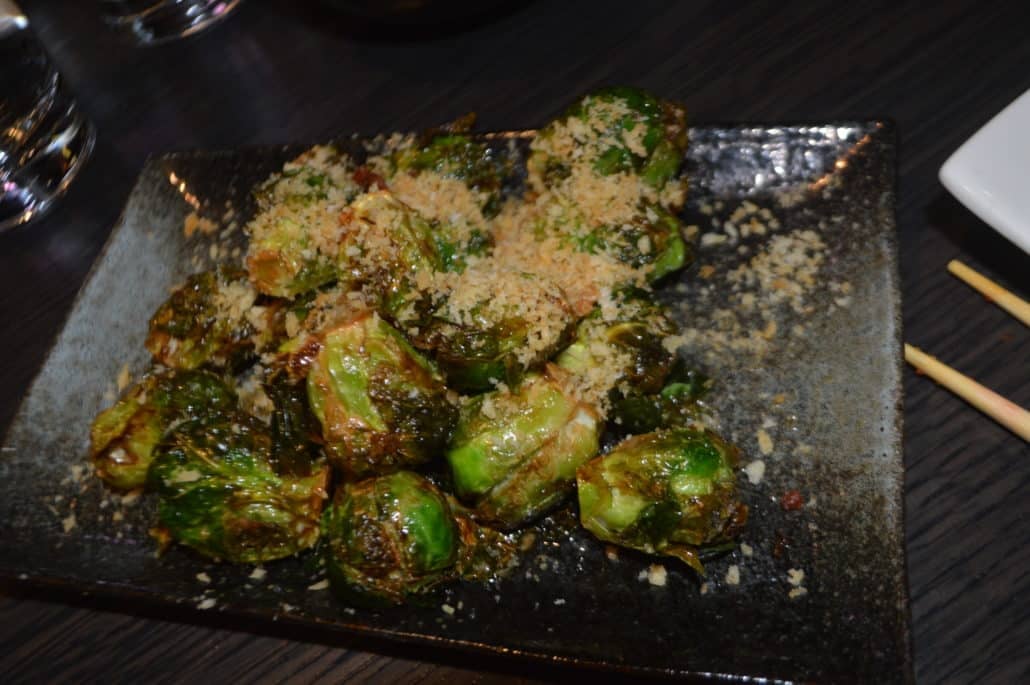 Restaurants along the park, most of which have indoor and outdoor seating, include a revamped California Pizza Kitchen, Sake Rok, Bruxie, and Beerhaus. CPK has a unique menu for Vegas diners that includes new pizza varieties, spicy Buffalo-style cauliflower (so good) and tasty charred shishito peppers. Sake Rok not only has the best edamame I've ever eaten and brilliant teriyaki-glazed Brussels sprouts, but also a fun group of waiters and other staffers who break into impromptu dance performances and engage in lip-sync battles. If you like waffles, then Bruxie is the place for you, since all of its sandwiches come on gourmet waffles rather than bread. Beerhaus, an American-style establishment that offers locally sourced beer pairings, board and bar games.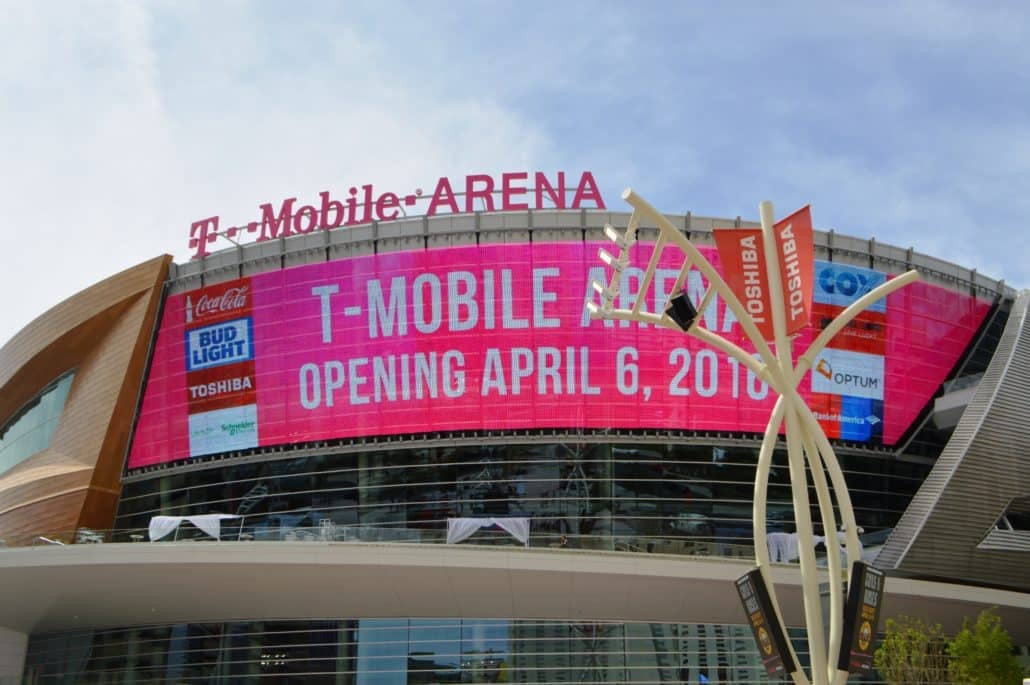 The day after The Park's christening, another destination has its grand opening: The $375 million, 20,000-seat T-Mobile Arena. A partnership between MGM Resorts International and entertainment giant AEG, this brand-spanking-new structure already has an impressive lineup of sporting events and musical performances (including Coldplay, Dixie Chicks and George Strait). Opening night brought an awesome performance by hometown export The Killers. Opening for the internationally acclaimed band were Wayne Newton and Shamir. Blue Man Group also made a guest appearance.
Sandwiched between The Park and the T-Mobile Arena is Toshiba Plaza, a large concrete area where private events may be held and stages erected for performers who may not attract large enough crowds to fill T-Mobile Arena.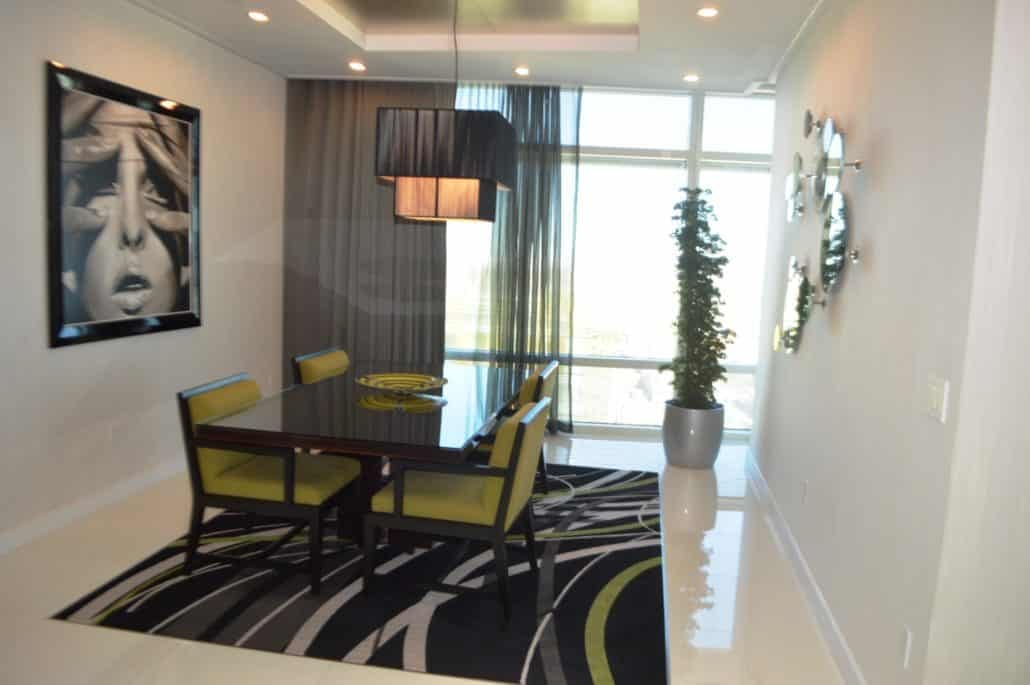 Just nearby: The Aria Sky Suites
This being the Strip, there are plenty of properties in close proximity. While I have stayed at the Aria before, this visit marked the first time I stayed in the Aria Sky Suites—and I am now hooked. Starting at $425/night, my 1,050-square-foot, one-bedroom suite had everything from a formal dining room to a full kitchen as well as two bathrooms (one of which had a lovely soaking tub) and four television sets. Everything from the curtains to the lights electronically connected through the television remote control.
The staff was pleasant, courteous and helpful. For example, when I was on the hunt for a specific camera accessory, the concierge (or reception attendant…not sure exactly), with a few phone calls, not only found one for me but even offered to have it delivered to the hotel. (It turns out I had the accessory for which I was looking in a seldom-used pocket in my camera bag, so I didn't need it, but her willingness to help was much appreciated.) Also, Sky Suites guests have their own check-in area complete with a breakfast bar and light afternoon snacks, as well as airport transportation (I don't mean a shuttle bus, but a fancy stretch limousine…a nice welcome after a long flight from the east coast). There's a Sky Suites-only pool, and access to all of the Aria amenities, including The Spa at Aria, where I had a revitalizing and relaxing facial that left my face glowing.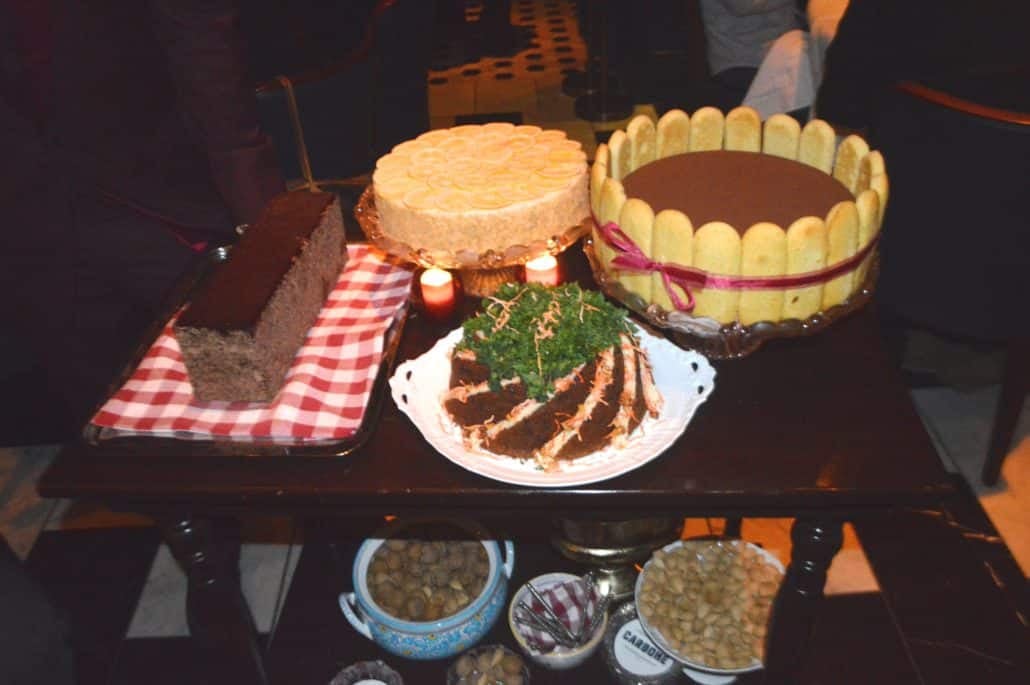 There are several dining options at the Aria and the other hotels that are part of City Center, but one of my favorites is the Aria's in-house Carbone, an American-Italian fine dining eatery. The pasta is fresh and cooked just right, and the marinara sauce is divine. No matter how full you are, however, when that dessert tray comes around, all bets are off. And speaking of desserts, a stop by Jean Philippe Patisserie on the main lobby level at the Aria is a must. The chocolates and pastries at this French bakery and café are a decadent indulgence, and the presentation is most impressive.
---
For more on The Park, visit theparkvegas.com. For more on the Aria, visit aria.com.