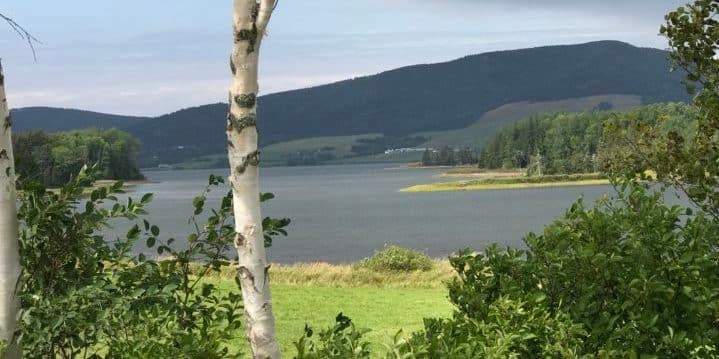 Nova Scotia, and specifically its Cape Breton, is a land steeped in mystery, history, and a magical beauty.
My husband Cam and I went to Nova Scotia for two weeks when we first got married, more than 20 years ago, attracted by the raw beauty of the mountainous coast and the wildness of the countryside. I remember driving along the seemingly endless rolling coast, meeting really nice people with cute accents and never wanting to leave.
This September I had an opportunity to explore Nova Scotia again on a solo road trip. I had some trepidation about going alone, but the long drives across this beautiful and safe province with two good books on CD proved to be just what the doctor ordered. Taking the CAT ferry from Portland, Maine, to Yarmouth, Nova Scotia, saved a lot of driving time and was a fun adventure in itself. Spending the first night at the Rodd Grand Yarmouth provided me with a good night's rest before the seven-hour drive up to Cape Breton Island.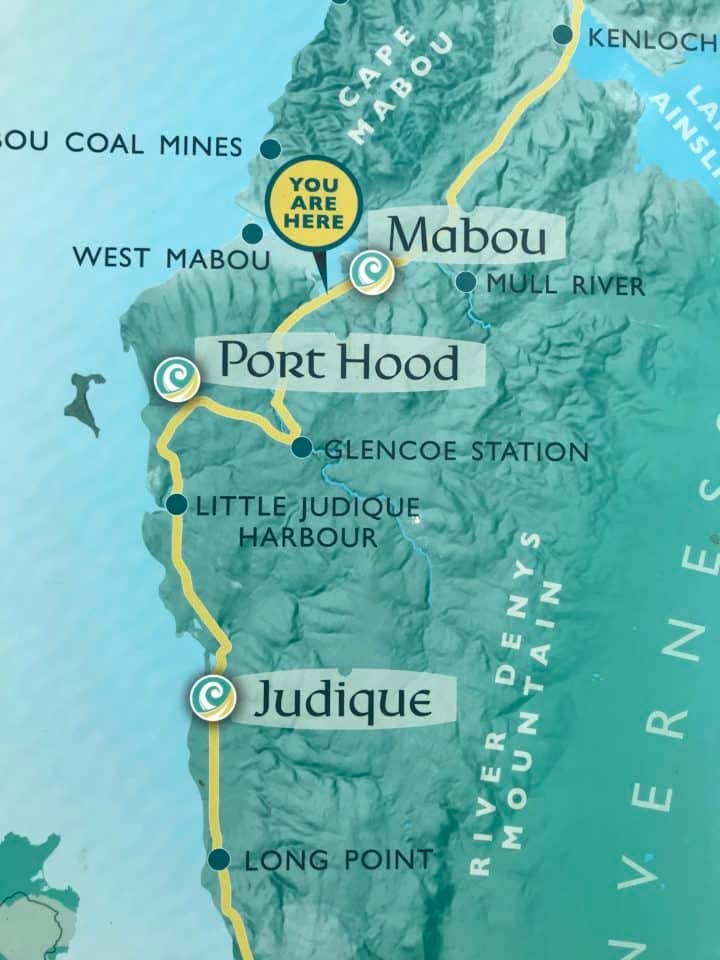 Cape Breton and the Ceilidh Trail
Cape Breton is a separate island off the coast of northeastern Nova Scotia that's rich in Scottish and French heritage. It was a place of fear after the French were banished to the island, then in the middle of nowhere, because they refused to align with the British Crown and the Protestant Church in the 17oos. Meanwhile, it was a land of hope for the Scottish that immigrated after their land was confiscated and their morale crushed after the Battle of Culloden in 1746 (as all Outlander fans know!). The attraction of Cape Breton to the Scottish immigrants also included its resemblance of the Scottish Highlands and islands.
Music came with both groups, and the melding of the two styles and their accompanying emotion charges made the Cape Breton sound unique. Ceilidh (pronounced "Kay-lee") is the Gaelic word for a social gathering that includes music and often dance. On Cape Breton, ceilidhs have been a tradition for more than 200 years, ever since the Scots and French first arrived. The islanders today take them very seriously. The music seems to revolve around the fiddle, and I found it inspiring to watch.
The Ceilidh Trail begins right after you cross the bridge onto Cape Breton. It winds its musical way up the west coast of Cape Breton and over to Margaree Forks, where it connects with the Cabot Trail. It can take as little as a few hours but I would suggest lingering and savoring its tastes and sounds.
In Cape Breton, somewhere, there's at least one ceilidh every weekend and sometimes every night! This and more I learned at my first stop on the Ceilidh Trail: the Celtic Music Interpretive Centre in Judique, where they serve a proper Cape Breton lunch daily with a helping of history. I had the Cape Breton fish chowder, a salad with lobster, and a Nova Scotian cider called No Boats on Sunday. At the Interpretive Centre, there are ceilidhs every day from June through October featuring a Celtic artist from 11am to 2pm.
On the day of my visit, I saw a musician named Chrissy Crowley, who performed lovely musical sets that transported me to another time and place. The audience is encouraged to participate by asking questions, dancing and even taking over the fiddle. A gentleman from Quebec did just that (that's him on fiddle in the video above)! The venue is intimate and visiting feels like being a guest in someone's house. It's hard to sit still and be sullen while a fiddler is playing and the audience is dancing and literally whooping it up!
After an energy-filled day, I stopped to stay in Port Hood at Hillcrest Hall Country Inn (from $110 CAD/night, or roughly $85/night), a dark rose 1910 mansion converted into an 11-room guest house that sits on a hill across a main road and overlooking St. George's Bay. I settled into a large guest room (#1) on the first floor with a king-size bed. After, I met and chatted with some guests enjoying lobster bought and cooked at the Port Hood Seafood Co-op and a bottle of wine on the wrap-around porch. Another co-op, the Ceilidh Fishermen's Co-op, sells Mabou oysters. (Mabou is known for its oysters and lobsters and is right up the coast.) Manager Lewis MacDonnell told me that the co-op will even open them for you! So Cape Breton! 
For dinner, I walked over to the Clove Hitch Bar & Bistro from the Hillcrest Hall Country Inn, where I enjoyed the casual atmosphere, Mabou oysters and milky (not creamy) Cape Breton fish chowder with fresh herbs. The Clove Hitch has a large selection of local beers and wines, and sometimes live music.
The next morning I enjoyed a lavish continental breakfast with homemade biscuits (the inn even provided me with the recipe!), muffins, local jams, fruits, and coffee and Irish tea—a welcome respite after the very long drive of the previous day. The September day was warm but breezy, and I checked out Port Hood's Sunset Beach and had to take the plunge into the water. It was not cold; in fact, Port Hood has a reputation for having the warmest waters in eastern Canada. It has five beaches. As it was late in the season, I had the beautiful beach almost to myself.
From Judique, I traveled east on Route 19 across Cape Breton to Glenville to visit the Glenora Distillery, where North America's first single-malt whiskey was produced. The distillery is set on another slice of heaven, tucked in a valley with rolling hills. And as it's on the Ceilidh Trail…there's always music here as well! You can actually hear it every day, twice a day, from a Cape Breton musician June through October. There's just an amazing amount of musical talent on Cape Breton! I stopped by with my friend Mark and enjoyed a tasting in the beautiful garden. The distillery is not overcrowded and harkens back to a simpler time. Next visit, I'll stay in one of Glenora's on-site rooms or cottages.
The Festival of Celtic Colors: October 5-13
Starting today, there will be almost round-the-clock ceilidhs for the nine-day Festival of Celtic Colors, which will also include daily workshops and the popular, informal after-hours events for musicians and festival attendees.
On October 6 is "Behind the Music" with fiddler Glenn Graham. Glenn is a well-known fiddler, a university professor and the author of "The Cape Breton Fiddle: Making & Maintaining Tradition." He'll give a talk on what makes Cape Breton's Celtic music unique, explain how the mind of a fiddler/piano player works when choosing tunes on the fly, and what makes for good "swing" at a dance. He'll also take audience questions.
You can stream it all live here.
In Part 2: The Cabot Trail & the Most Beautiful Drive of My Life