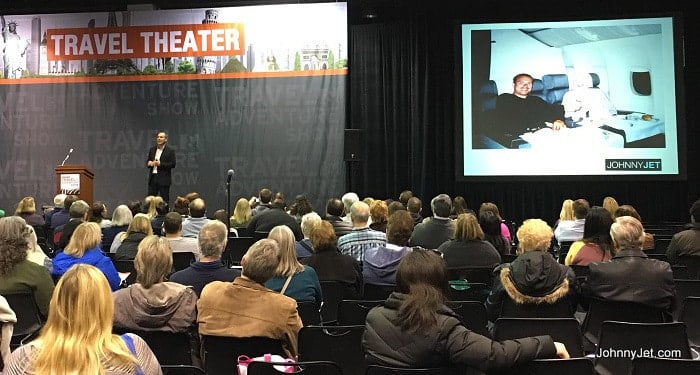 Greetings! If you're following me on Facebook, Instagram, Twitter and/or Periscope, you know that I was just in Chicago to speak at the Chicago Travel and Adventure Show over the weekend.
Upgraded to first
The trip started out great since Natalie and I both got upgraded a couple of days before our flight, thanks to my Executive Platinum status on American Airlines (you have to fly over 100,000 miles a year on American Airlines to earn Executive Platinum). We couldn't get seats together but were able to sit across the aisle from one another in the first row of first class.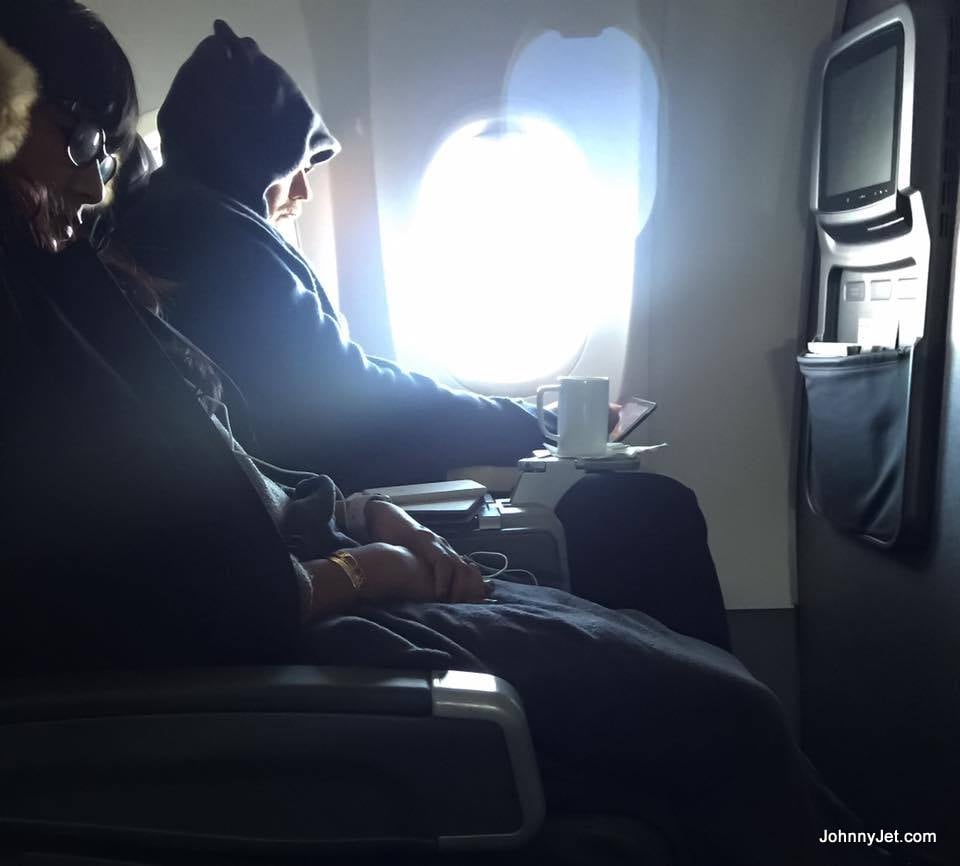 Guess what celebrity my wife sat next to?
What's funny is that just before the flight attendants closed the door, I leaned over to Natalie and told her I bet she'd have a celebrity sitting next to her since they usually like seat 1A (it's 3A on some of American's planes—I think the ones without lie-flat seats). Sure enough, a minute later Billy Corgan from the Smashing Pumpkins sits down next to her.
Are you Johnny Jet?
What's even crazier is that midway through the flight, a lady came up to me and asked, "Are you Johnny Jet?" My wife looked at me like, "Are you kidding me?" As she tells it, she was literally sitting next to a rock star when her husband got noticed. It was pretty flattering, to say the least.
BTW: Billy was a cool guy and when I asked him where to eat in Chicago, he recommended Grace restaurant.
Airport to hotel
The flight time to Chicago was only three hours and 24 minutes but they have a new runway where taxi-ing takes over 20 minutes. To get into the city, we took uberX. The drive to our hotel was 18 miles, took 29 minutes and cost $30.52. I love how Uber gives you all that data.
Related: 10 Uber Tips That Will Totally Improve Your Next Experience
Thompson Chicago
We stayed at the 247-room Thompson Chicago Hotel (21 E. Bellevue Place). It's in the Gold Coast, which is a great area of the city since it's not smack in the middle of the action but just on the edge so it feels part urban, part suburban. It's just steps from Michigan Avenue and the high-end boutiques on Oak Street.
You can tell the hotel is stylish and happening from the moment you walk in. My wife's really into design so she really dug British design icon Tara Bernerd's eclectic style, especially the urban industrial bones of the hotel lobby.
Though she didn't find their bed as comfortable as I did, I liked everything about the hotel except for the fact that one of the two elevators wasn't working. We were told that it was going to take a few months to get them both up and running but I don't know if I believe that since the one that wasn't working worked on our way out.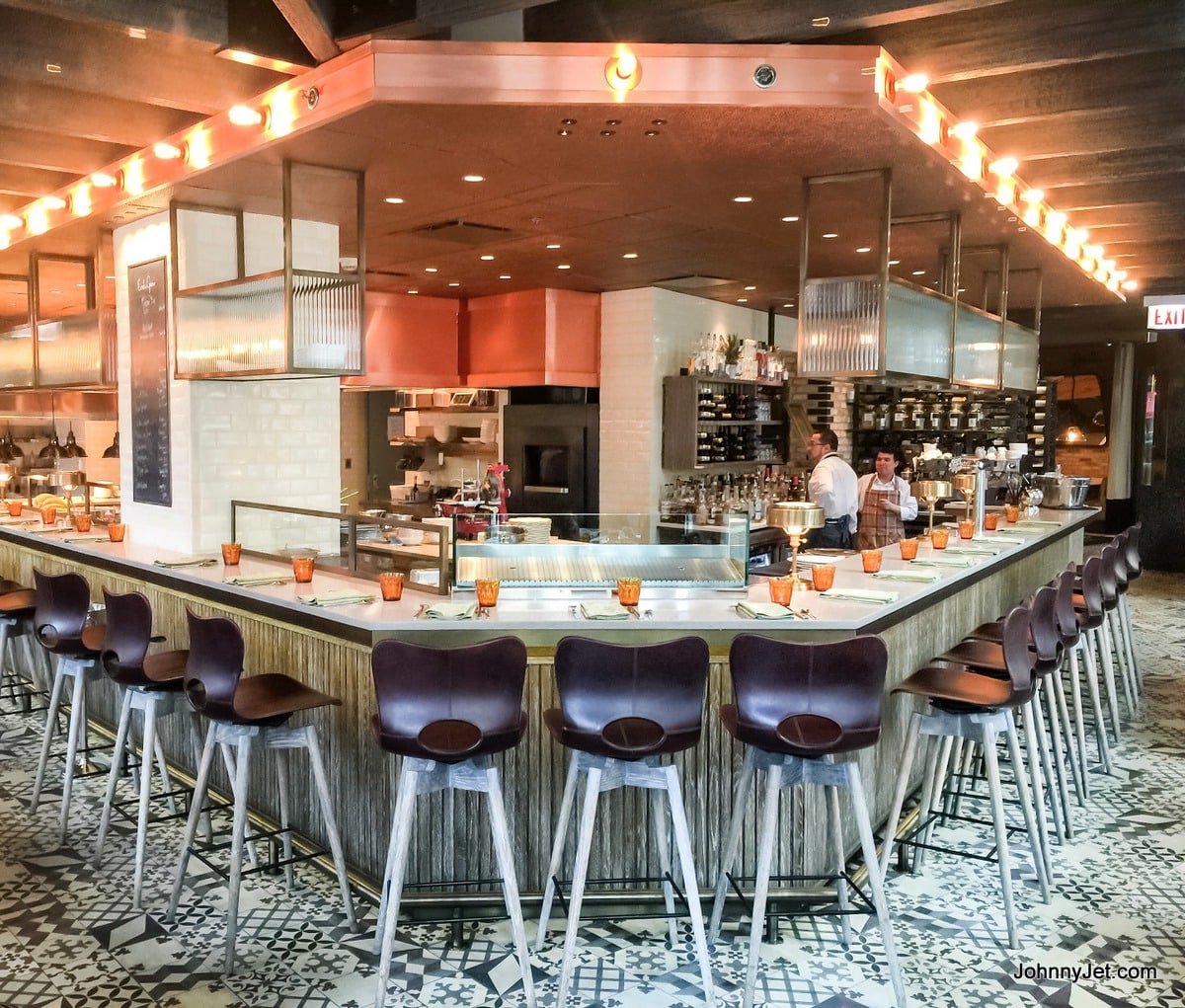 Nico Osteria
Attached to the hotel is the restaurant Nico Osteria. Chef Erling Wu-Bower's specialty is Northern Italian and seafood. According to one of my local buddies, it's a very popular place to go for lunch and dinner. They also have a really unique room service where guests can order a multi-course meal and it will be served just as it is if you were dining in the restaurant. Instead of having the waiter bring everything up at once, they deliver it course by course. It's brilliant! I'm not sure why other hotels don't do the same. Their food is really good but for breakfast I recommend walking 20 steps directly across the street to The Original Pancake House.
Carmine's
I needed to work on my presentation for the Chicago Travel and Adventure Show so we just wanted something quick and easy to eat the night we landed. The hotel concierge said that on Saturday nights, it's not easy to get a reservation at the last minute. They asked what kind of food we wanted and we said southern Italian. They recommended Carmine's (1043 N Rush St; 312-988-7676), which was half a block away and the hotel concierge got us in. The food was solid. I had the chicken parm ($27) and Natalie the square homemade pasta. It was so much food that we each only ate half and then took a doggy bag to go. We ended up giving it to a homeless guy hanging out next to a Starbucks just down the street.
Chicago Travel and Adventure Show
Sunday was the big day: The 12th annual Chicago Travel & Adventure Show, which was the reason I was in town. It was being held in the Donald E. Stephens Convention Center in Rosemont, which is close to O'Hare Airport (ORD). We took an UberX out there and showed up nice and early so I could get settled in. I called in to Leo Laporte's show The Tech Guy before taking the stage at 2:45pm. I spoke on the main stage after Rick Steves and Pauline Frommer so I had big shoes to fill and fortunately I think I succeeded since my wife said so and they asked me to speak at another show (details coming soon!).
BTW: My topic was How to Travel Like A Rock Star Without Breaking the Bank and how fitting was it that we had a bonafide rockstar sitting nex to us on the way to Chicago?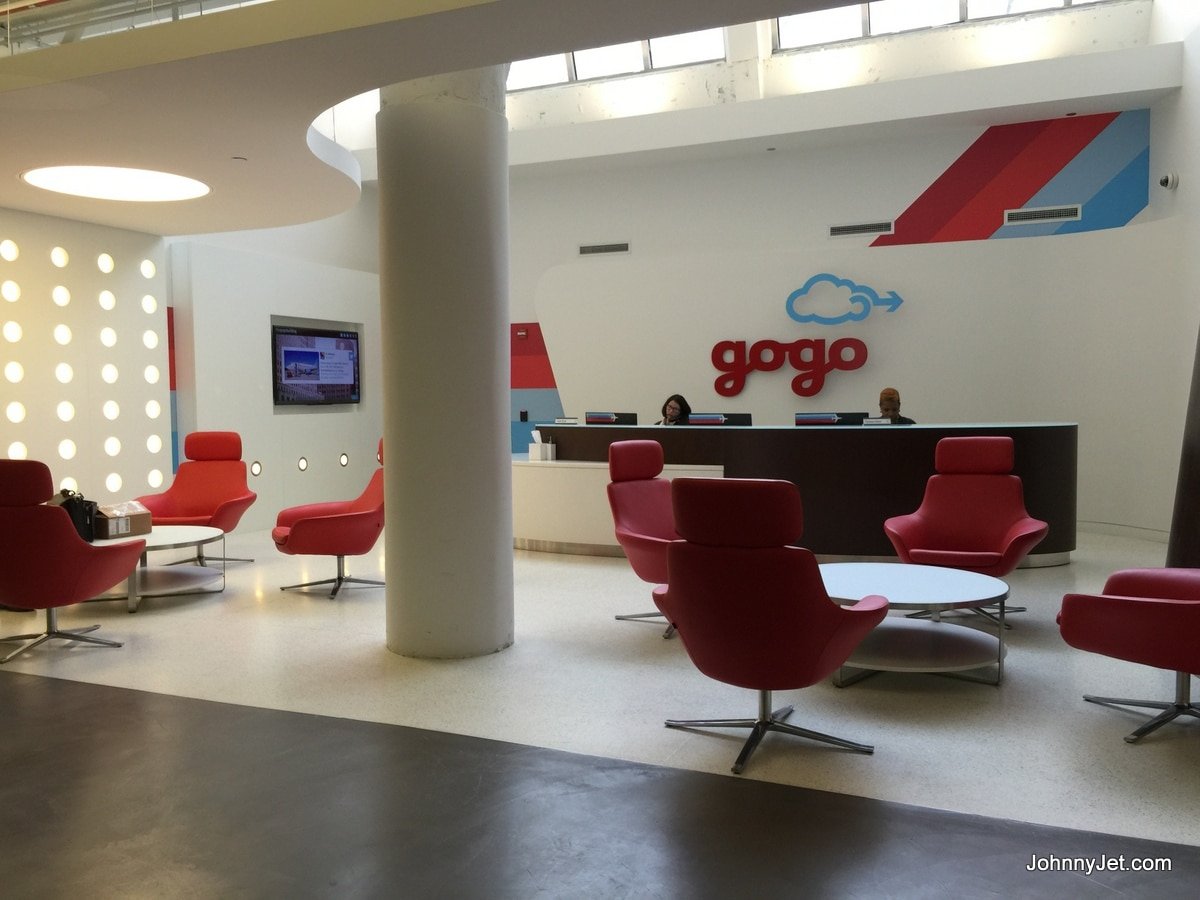 Monday
After the show, I went to the hotel to watch the end of the Patriots vs. Broncos game and then walked to my cousin's house for dinner. On Monday, Natalie and I had a number of meetings, including with our friends at Gogo who took us to another great Italian restaurant called Bar Siena in the West Loop.
BTW: My tip for buying Gogo's in-flight Wi-Fi is to do so in advance on their website. It's a lot cheaper than on the plane. We ended the day by having dinner in the hotel's restaurant with our friend Kendra Thornton and her husband.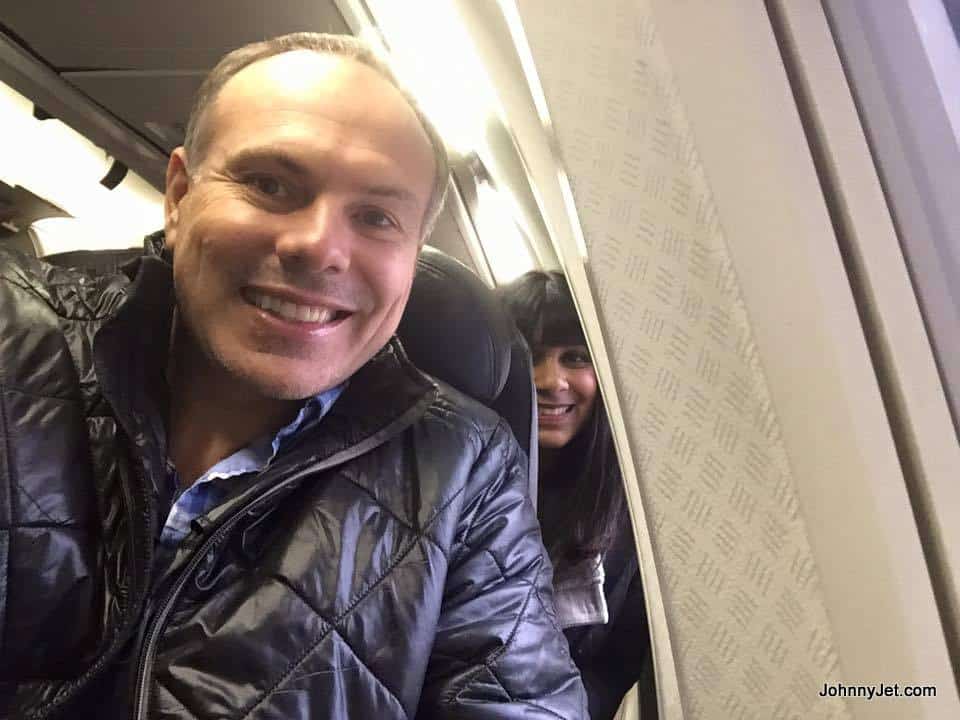 Tuesday
We had breakfast across the street with my buddies Bob Sirott and Marianne Murciano at The Original Pancake House. Afterwards, we jumped in an UberX to ORD. It cost $30.89, which included a $1.20 Safe Rides Fee, a $0.50 Chicago Surcharge and a $5 City of Chicago Airport, McCormick Place, Navy Pier Surcharge.
Related: 10 Uber Tips That Will Totally Improve Your Next Experience
We ended up getting upgraded again, which really made the trip feel like a dream. This time, the only seats available were window seats so I sat in 3A and Natalie in 4A since I prefer the bulkhead and she prefers to keep her bag by her feet. Now, I'm plotting out ways to get more American miles so I can fly 100,000 miles in 2016, keep my status and continue flying up front.
BTW: If you are interested in the tips from the presentation I gave in Chicago, you can find many of them here: