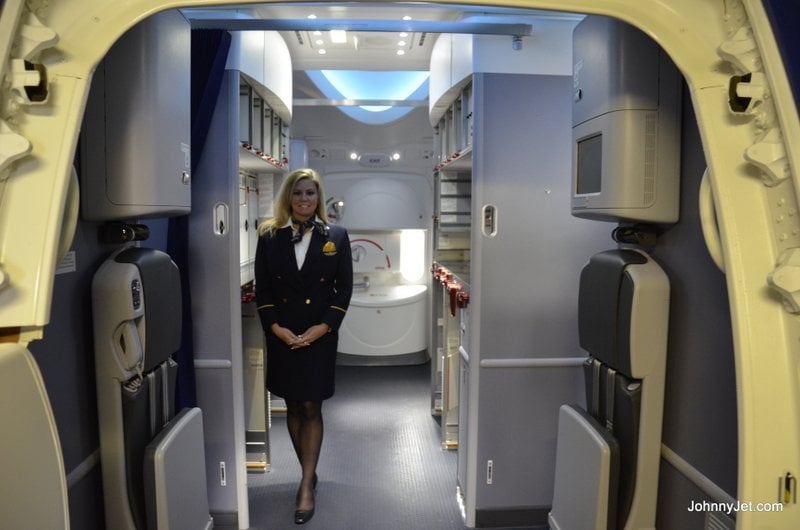 A couple of day ago Travel and Leisure asked me (and other industry folks) if I would fly on Boeing's new 787 Dreamliner. I replied "I would get on one of the Dreamliner's tomorrow if it was a short hop (1-3 hours). But with all of their 'teething' problems I wouldn't feel comfortable flying over an ocean until everything has been figured out."
That was before Japan, the FAA and six of the eight airlines grounded them for problems related to the batteries and electrical system.
If I was asked today I would have to change my reply since I wouldn't feel too comfortable flying on one these birds for at least a couple of weeks (or months). I would want to make sure all the kinks have been worked out. How about you? Would you fly on the 787 today?
FYI: If you are wondering where the photo pictured above came from, back in November I took a tour of United's 787 at LAX  (photos below). I also got a tour Boeing's 787 factory in Everett, Washington.